Trump Jr.'s Public Testimony Before Senate Judiciary Committee Will Happen This Fall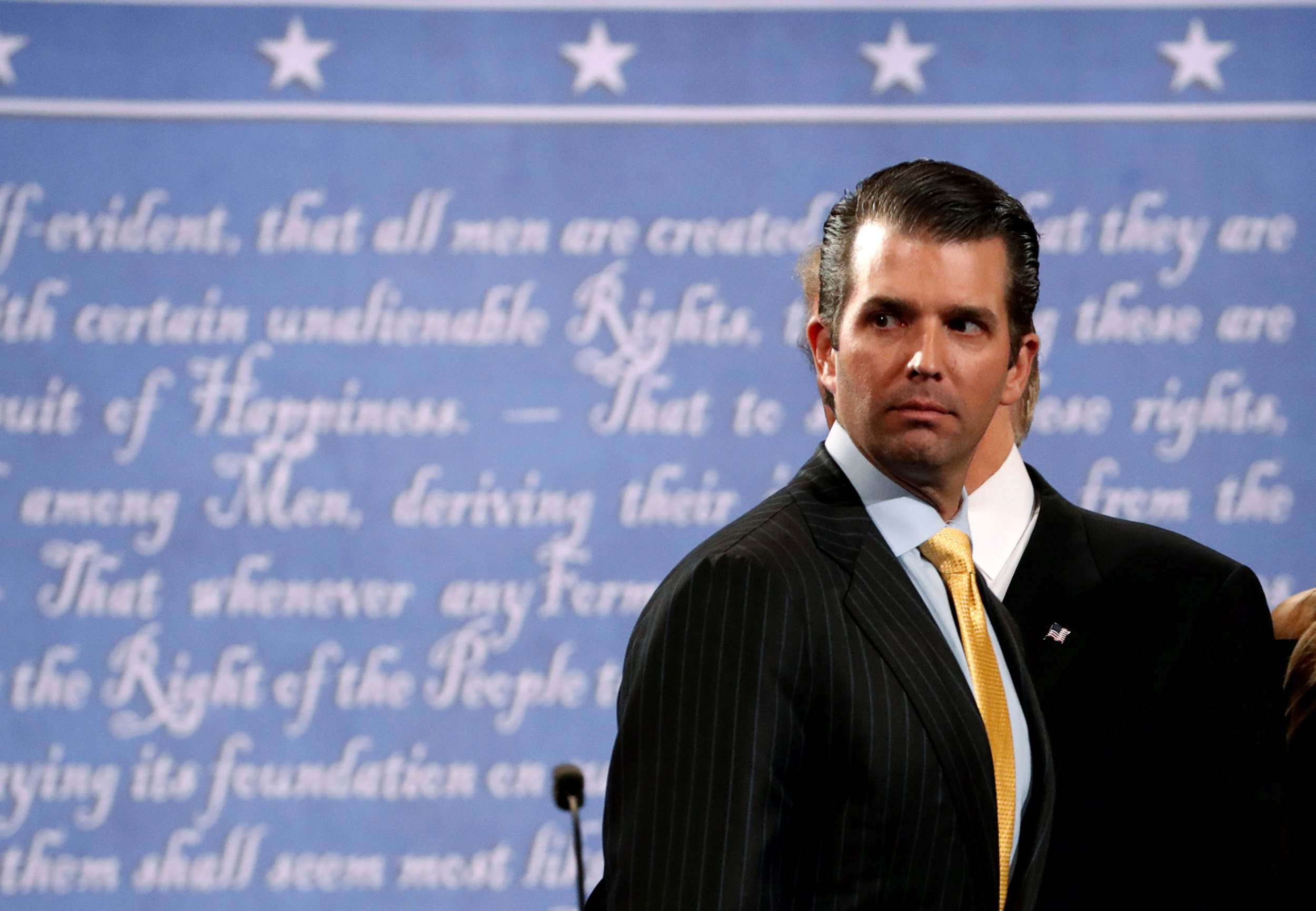 Donald Trump Jr. will give public testimony before the Senate Judiciary Committee as soon as this fall, to discuss the meeting he held with a Russian lawyer who allegedly promised him damaging information on Hillary Clinton.
According to Senator Diane Feinstein, who was interviewed by CNN's State of the Union on Sunday, Trump Jr.'s testimony will be taken soon.
"It'll be this fall, I know that for sure," Feinstein told CNN.
"Things keep changing. Not by design, but by the press of other business on the committee," she added.
Trump Jr. previously told Fox News host Sean Hannity that he would be willing to testify to "all of it" when asked if he would share details of the meeting under oath.
The president's eldest son met with Kremlin-linked Russian lawyer Natalia Veselnitskaya in June 2016, with emails preceding the meeting suggesting Trump Jr. was keen to meet with Veselnitskaya over the potential dirt he was offered on Clinton.
In emails initially seen by The New York Times, and then released by Trump Jr., the president's son is told that Russian singer and friend of the Trump family, Emin Agalarov, had urged contact over "something very interesting," then detailing that high-level sensitive information was available.
Trump responded to the email stating he would like to speak with Agalarov, but stating: "if it's what you say I love it especially later in summer."
The email also states that the information offered, "...is part of Russia and its government's support for Mr. Trump," a statement that will be of particular interest to the Senate Judiciary Committee's ongoing investigation into alleged links between Trump's team and Russia.
But Senator Feinstein warned there would be no quick conclusion of the investigation.
"This could take a year, a year and a half, if not more," she told CNN.
"So I think people have to be patient. The chairman and I work well together. If we have a difference, we work it out between us. I think the Democratic side is very constructive in how they work to this and we will be able to solve… answer some questions, let me put it that way," she added.