Trump Judge Rejects Trans Defendant's Motion to Be Referred to by Correct Pronouns
A judge appointed by President Donald Trump rejected a transgender convict's motion that her preferred pronouns be used, instead referring to the woman as "he" throughout an 11-page opinion.
Stuart Kyle Duncan of the Fifth Circuit U.S. Court of Appeals said in his advisory opinion statement on Wednesday, first reported by NBC News, that Congress had made no rules banning courts from "referring to litigants according to their biological sex" instead of their "subjective gender identity."
The Trump appointee also described Kathrine Nicole Jett, who pleaded guilty to attempted receipt of child pornography in 2012 when she was known as Norman Varner, as "gender-dysphoric," rather than transgender.
Jett was sentenced to 15 years in prison in 2012 after the attempted receipt of child pornography—a sentence influenced by previous state-level convictions, according to Duncan's advisory opinion.
Six years later, she wrote a letter to a district court asking that the name on her conviction files be changed to Kathrine Nicole Jett in light of her coming out as a transgender woman and beginning hormone therapy.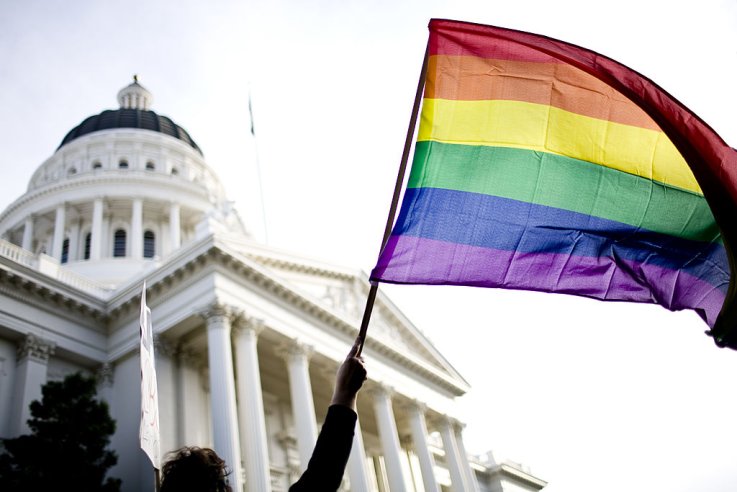 But her motion was denied as the court said preference for a new name was "not a legally viable basis to amend the previously entered judgment," and ruled that there was no "defect" in the records.
In his advisory opinion on Jett's appeal of that ruling, Duncan vacated the court's judgment saying it "lacked jurisdiction to entertain the motion," but went on to deny another motion she filed requesting to be referred to by female pronouns.
"No authority supports the proposition that we may require litigants, judges, court personnel, or anyone else to refer to gender-dysphoric litigants with pronouns matching their subjective gender identity," Duncan said in his opinion.
"Federal courts sometimes choose to refer to gender-dysphoric parties by their preferred pronouns. On this issue, our court has gone both ways."
He noted that courts that had chosen to respect the "convention" of referring to persons by their preferred pronouns had "done so purely as courtesy."
"None has adopted the practice as a matter of binding precedent, and none has purported to obligate litigants or others to follow the practice," Duncan said.
The circuit judge went on to say a court could "unintentionally convey its tacit approval of the litigant's underlying legal position" by honoring their request to be referred to with correct pronouns.
"Even this appearance of bias, whether real or not, should be avoided," he said.
Newsweek attempted to contact Duncan for further comment through the Fifth Circuit Court of Appeals but was not able to reach a representative.
In a dissenting opinion registered by the Judge James L. Dennis of the Fifth Circuit Appeals Court, the Clinton appointee said the majority had created "a controversy where there is none," and argued Duncan had issued an advisory opinion on the way "hypothetical questions that only it [the majority] has raised."
"Such an advisory opinion is inappropriate, unnecessary, and beyond the purview of federal courts," he added.
In her motion to the Fifth Circuit, Jett said she feels "discriminated against" when she is not referred to as a woman, adding: "I am a woman—can I not be referred to as one?"
Judge Duncan was appointed to the Fifth Circuit after his Senate confirmation in April 2018, following a nomination from President Trump in 2017. NBC News reported at the time that his confirmation was met with opposition from Democrats and activist groups.
Trump Judge Rejects Trans Defendant's Motion to Be Referred to by Correct Pronouns | U.S.