Trump Judicial Nominee Brought to Tears While Being Challenged Over Attitude Toward LGBT People
A Trump nominee for the 9th Circuit Court of Appeals was brought to tears during his Senate Judiciary hearing earlier today amid questions challenging his attitudes towards the LGBT community.
VanDyke, who's currently the deputy assistant attorney general for the Environment and Natural Resources Division at the Department of Justice, broke down on Wednesday as he defended himself against the American Bar Association's (ABA) concerns over how he would treatment LGBT people if confirmed. In a scathing letter, a substantial majority of the ABA's standing committee deemed VanDyke "not qualified" to serve and concluded that he is not likely to treat LGBT litigants fairly.
"I did not say that," VanDyke said during his confirmation hearing as he grew emotional. "I do not believe that. It is a fundamental belief of mine that all people are created in the image of God, and they should all be treated with dignity and respect."
When asked by Democratic Senator Patrick Leahy about an op-ed he penned in 2004 where he questioned a gay couple's capabilities to raise kids, VanDyke asserted that his "personal views have definitely changed."
"As to exactly what my personal views are, senator, I don't want to leave the impression that those would play any role in how I would judge as a judge," he added.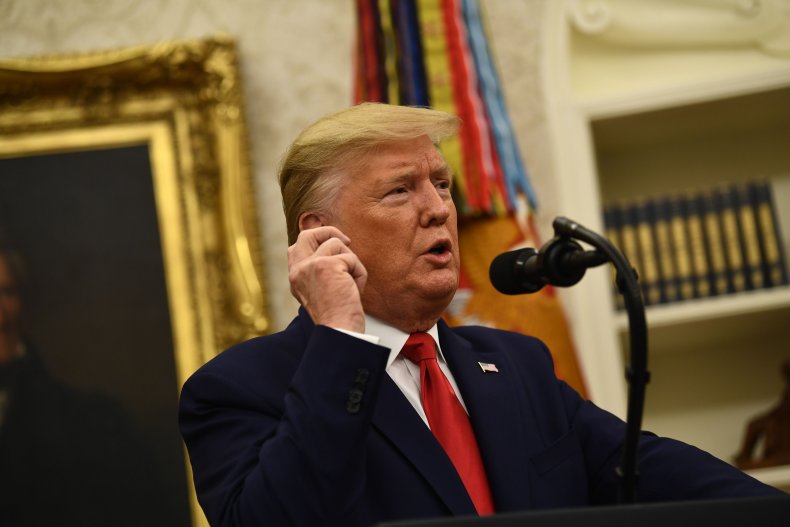 President Donald Trump nominated VanDyke last month for the federal appeals court position. VanDyke's appearance at the hearing today comes as conservatives have repeatedly attacked the ABA for allegedly being biased against them. Since Trump took office, Democrats have also criticized the president and Republicans for pushing through a number of judicial candidates with questionable qualifications.
The ABA's letter, issued on Tuesday night, offered a highly-critical analysis of VanDyke's nomination following interviews with dozens of judges and lawyers who have worked with him throughout his career.
"Mr. VanDyke's accomplishments are offset by the assessments of interviewees that Mr. VanDyke is arrogant, lazy, an ideologue, and lacking in knowledge of the day-to-day practice including procedural rules," ABA's standing committee chairman William C. Hubbard wrote. "There was a theme that the nominee lacks humility, has an 'entitlement' temperament, does not have an open mind, and does not always have a commitment to being candid and truthful."
"Some interviewees raised concerns about whether Mr. VanDyke would be fair to persons who are gay, lesbian, or otherwise part of the LGBTQ community," he added. "Mr. VanDyke would not say affirmatively that he would be fair to any litigant before him, notably members of the LGBTQ community."