Trump Judicial Pick Just Needs To Know His Place, White House Says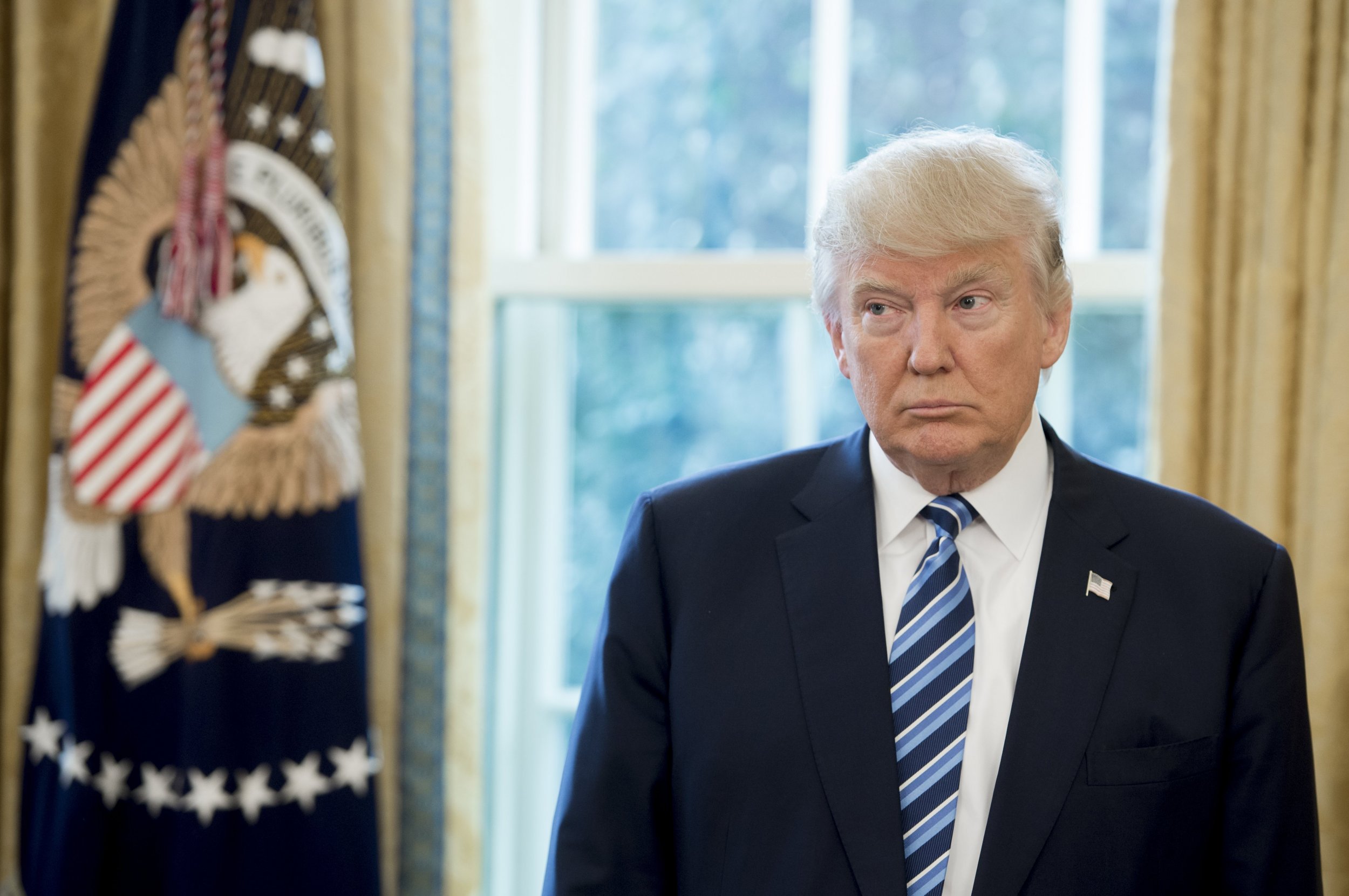 The White House has suggested Donald Trump's federal judge pick who struggled to answer questions and has never tried a case just "needs to understand what his role is."
Speaking on Friday following Matthew Petersen's awkward appearance before the Senate Judiciary Committee, White House Press Secretary Sarah Huckabee Sanders said the president wanted judges who "understand their place."
"What I do know is this is a president who is focused on making sure we have judges in place that understand what their role is," The Hill reported her saying.
"That's not to create law, that's not to change laws. But it's to be actually focused on the Constitution," she added.
Huckabee Sanders said she had not spoken to the president about Petersen's hearing, which has prompted calls for the White House to withdraw his nomination–along with serious questions about the vetting process for judicial nominees.
During Petersen's hearing, he told Republican Senator John Kennedy of Louisiana tat he had not tried a case to verdict as a lawyer, including criminal and civil cases, cases heard by a jury or cases in state or federal court.
In addition, Petersen appeared not to understand the procedures of civil cases, telling Kennedy he had not invested "on a day-to-day" basis in understanding them.
The grilling was described by Fox News host Laura Ingraham as a "viral video nightmare" during an interview with Huckabee Sanders on Friday; and also prompted Kennedy to suggest the White House should pull his name from the process.
"I don't want to see him suffer," Kennedy said, explaining his suggestion.
Earlier this week, two of President Trump's picks for the bench, Jeff Mateer and Brett Talley, had their names withdrawn by the White House after the Senate committee's chairman, Republican Chuck Grassley, urged Trump to reconsider their nominations.
Trump Judicial Pick Just Needs To Know His Place, White House Says | U.S.