#BoycottTrump4thOfJuly Trends on Twitter As Criticism Pours in for Trump Military Parade Costing Millions
President Donald Trump is hoping for a national celebration of American pride with an extravagant parade in Washington D.C. on July 4. But it seems much of the country is not in the mood to join in the celebration. A day ahead of the planned parade on the National Mall, the hashtag #BoycottTrump4thOfJuly was one of the top trends on Twitter in the United States.
The parade has received increasing criticism in recent days amid reports of high costs, appearances of tanks and other military hardware and VIP tickets being given to Republicans and political appointees. According to a Washington Post report, $2.5 million in entrance and recreation fees intended to go toward improving national parks will instead be spent on the July 4 event.
"This President understands the power of weaponized patriotism," wrote Christian pastor and author John Pavlovitz in a quote from a piece he penned on the subject. "He knows the way the Stars and Stripes are a cheap intoxicant to those who imagine America to be their sole property, those needing an enemy to give them purpose."
Trump's desire for the parade was reportedly spurred by a trip to Paris where he watched a Bastille Day celebration in 2017. But the presence of tanks on the streets of the nation's capital has sparked unflattering comparisons with the sorts of displays put on by authoritarian regimes in North Korea and China.
"It'll be like no other—it'll be special, and I hope a lot of people come," Trump said on Monday. "We have some incredible equipment, military equipment, on display — brand-new. And we're very proud of it."
There have also been suggestions that Trump is attempting to politicize a national holiday. The president has said that he will give a speech from the steps of the Lincoln Memorial, something no president has done on Independence Day in decades.
The feedback for the event wasn't all negative on Twitter Wednesday. One of the leading personalities on Trump's favorite cable news network, Fox News' Geraldo Rivera, said it was liberals who were guilty of politicizing the national holiday.
Understanding some want to #BoycottTrump4thOfJuly the fact that legit, mainstream pundits can seriously allege our #POTUS is attempting to use a military parade to intimidate USA reveals paranoid, malignant, toxic nature of our politics & left's utter hatred of @realDonaldTrump," he wrote.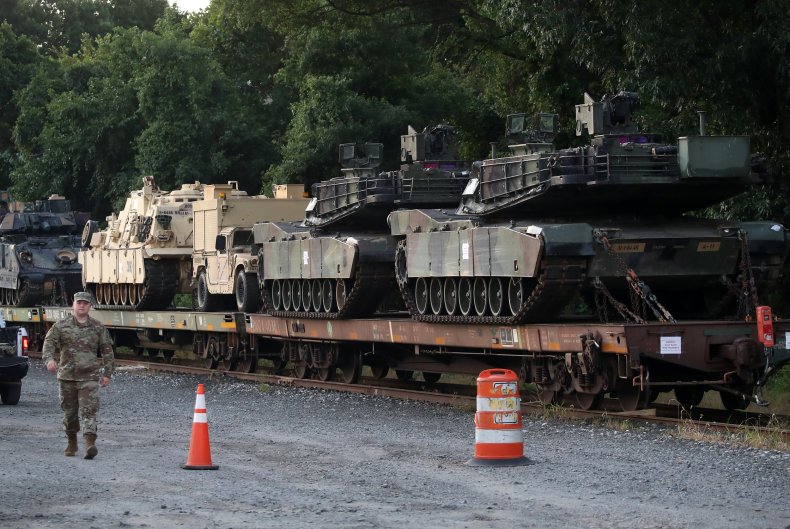 It wasn't just the nature of the event itself that drew criticism, however. For some, it was the juxtaposition of a lavish military celebration taking place amid ongoing reports about the treatment of migrant children in detention facilities.
Investigators for the Department of Homeland Security's Office of Inspector General produced a report Tuesday that showed images of dangerous overcrowding and unhygienic conditions with some migrants banging on plexiglass and pleading for help.