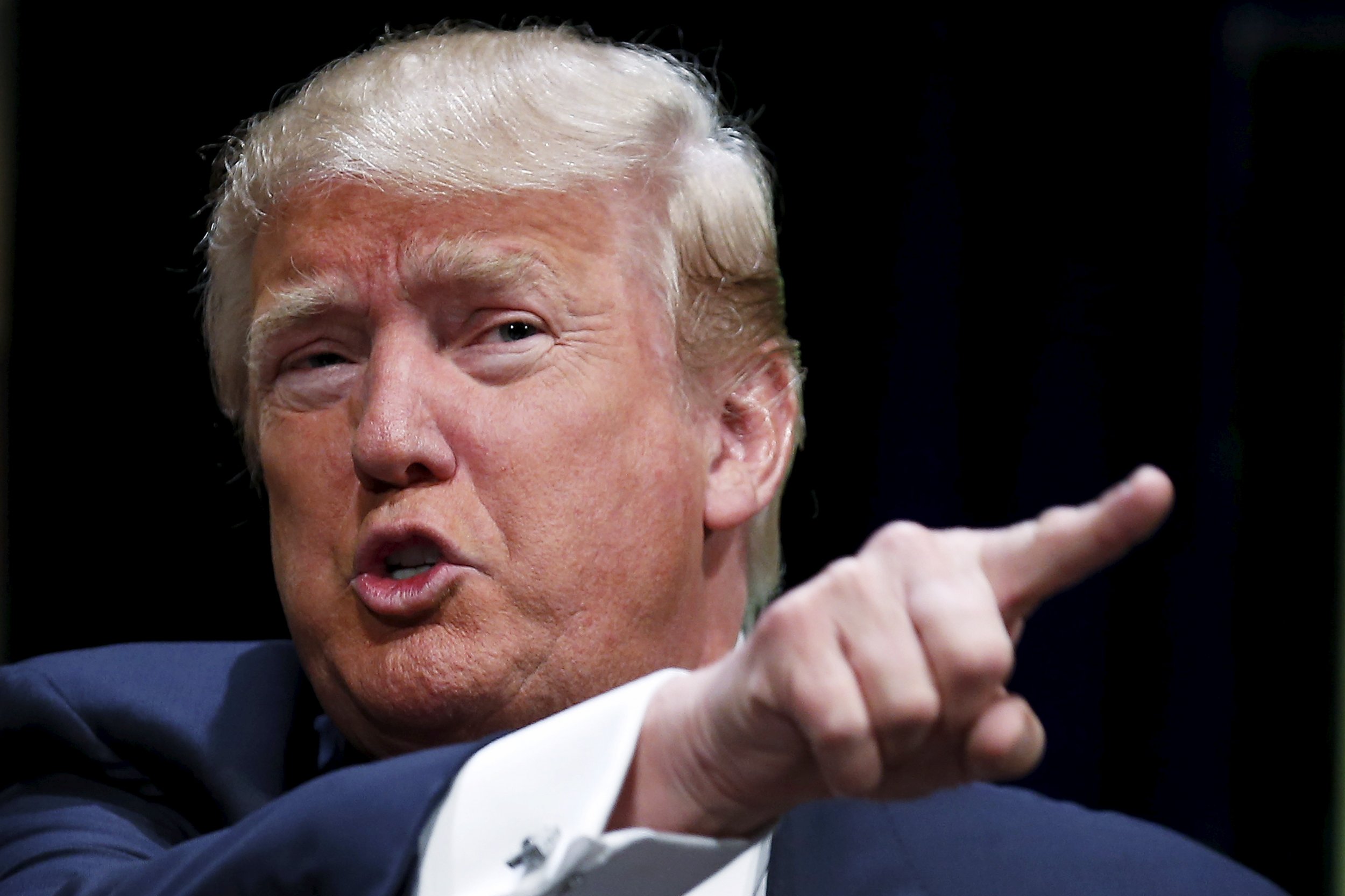 Billionaire Republican presidential candidate Donald Trump completed his jury duty in New York in one day on Monday, signing autographs and giving a fist-bump to a supporter amid a swarm of media.
Trump, the front-runner in a crowded Republican field, arrived at Manhattan Supreme Court earlier in the day in a black limousine to join fellow New Yorkers to possibly be selected to cast a verdict in a trial.
He was released along with other jurors early in the afternoon as court officials reported no juries were needed for the few cases eligible for trial in the less-busy month of August.
Trump was greeted by a throng of reporters and television crews numbering around 100 people. He left for a lunch through an even larger crowd, signing autographs and taking questions while walking down the courthouse steps to his limo.
Leaving the court at the end of the day, Trump said: "It was an amazing time. I met some really incredible people."
The real estate mogul's jury service came after a state judge this year fined him $250 for failing to respond to summonses to serve jury duty five times since 2006.
Trump's representatives say the fine was ultimately waived and the prior summonses had been sent to a wrong address for the former star of NBC's "The Apprentice."
His jury service on Monday drew at least one protester, Bill Johnsen of Staten Island, who contended that Trump was only reporting for duty as a public relations stunt.
"If he wanted to disregard the notice, I'm sure he could do something," Johnsen said.
Trump's representatives said that Trump took his civic responsibilities seriously. Trump said could have fought against serving but decided against it.
"People are surprised that I agreed to do this," Trump said. "I'm not surprised."
Trump, 69, sat in the jury room with some of the 172 potential jurors who came Monday to possibly serve on civil trials.
With the presidential candidate in a front-row seat, a jury supervisor, Irene Laracuenta, reminded those in attendance of their responsibilities, noting "everyone has some other place they want to be."
During a break, Trump made phone calls in a sequestered hallway, guarded by two officers.
"Everyone has a right to their own privacy," Dennis Quirk, president of the New York State Court Officers Association, told reporters.
As the break finished, Trump took a selfie with a lawyer and autographed a court artist's sketch. Going back into the jury room, he waved as someone shouted: "Mr. Trump, save this country, will you?"
Back in the jury room, Trump followed the pattern of fellow potential jurors, crossing his arms across his chest and appearing to doze off for several minutes.
In the afternoon, he spent time talking to reporters about everything from politics to his neckties and his love for Oreo cookies, as well as his respect for the jury system.
"It's a very professional process," Trump said. "Very impressive."