Trump Just Asked His Supporters to Sign a Petition Demanding 'a Big Beautiful Wall' Despite Being President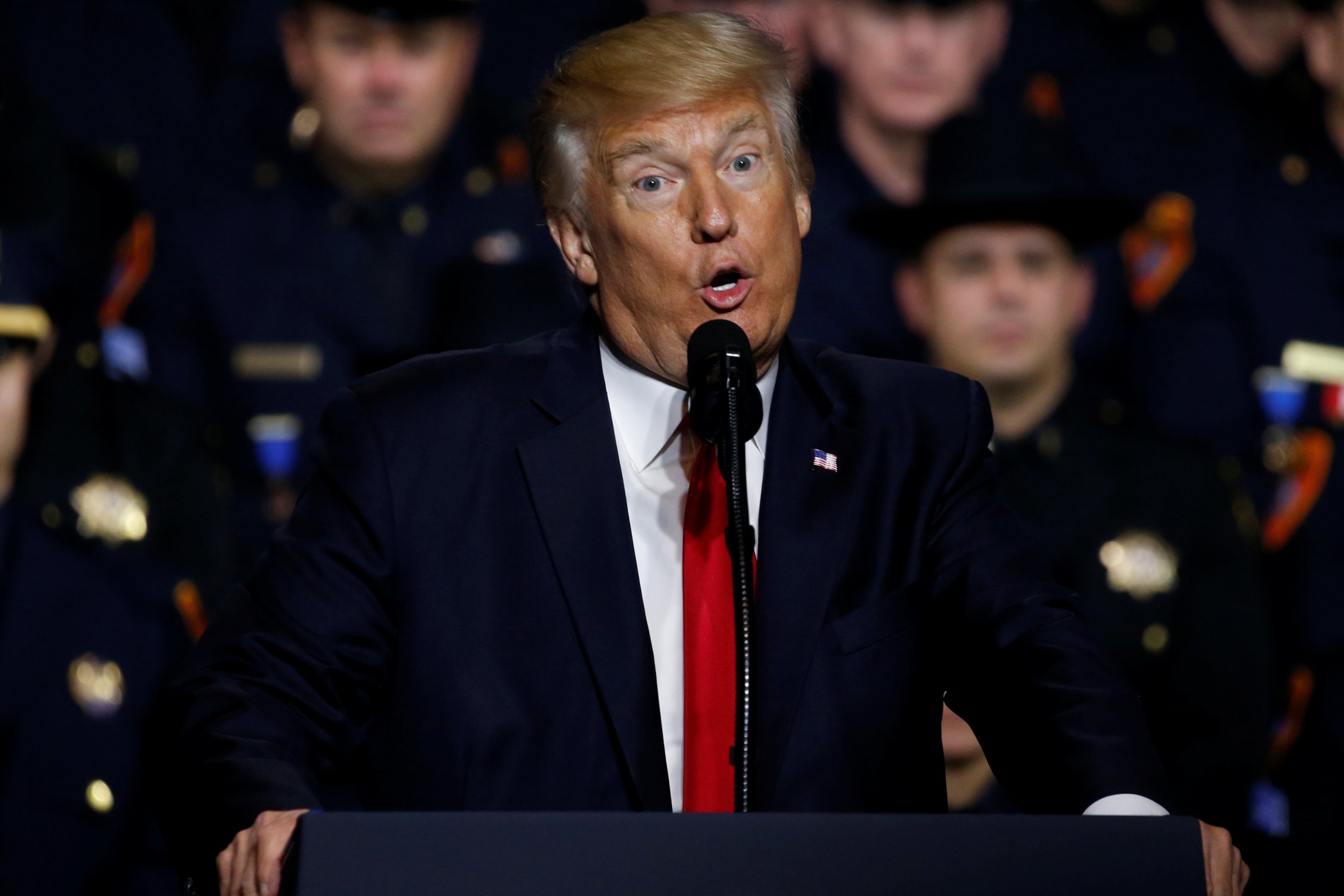 Donald Trump has told voters they need to back his plan to build a "beautiful impenetrable wall" on the U.S. southern border, launching an official petition and telling his supporters "it must happen."
Following his failure to push a replacement health care bill through the Senate, the president is taking no chances with his other cornerstone election pledge, telling voters to sign the petition backing his border wall plans.
"I was very happy to hear that our House majority PASSED a bill for the down payment to build THE WALL along the Southern border," he said in an email sent to supporters on Thursday.
"But before the bill goes to the Senate for approval, I need your immediate help. Let's remind every single Senator the American VOTERS want this beautiful, impenetrable wall constructed," he added.
The president's controversial plans to construct a border wall between the U.S. and Mexico have seen a number of potential roadblocks flagged up, including funding, which Trump claimed during his campaign would come from Mexico, despite the country repeatedly stating it was not prepared to pay.
Following his inauguration in January, Trump suggested funding for the wall would come from a border adjustment tax, with the GOP dropping this suggestion only after expensive lobbying from retailers, including the Retail Industry Leaders Association and CEOs of a number of companies.
"This will only have an impact if EVERY American CITIZEN who understands the wall is a non-negotiable signs this petition," Trump said in the email.
"The Senate needs this urgent reminder that the American people want what they voted for. AS YOU SHOULD! We are so close to making this happen. This is just step two of three. The second the Senate approves the bill, I will sign it into law IMMEDIATELY," he added.