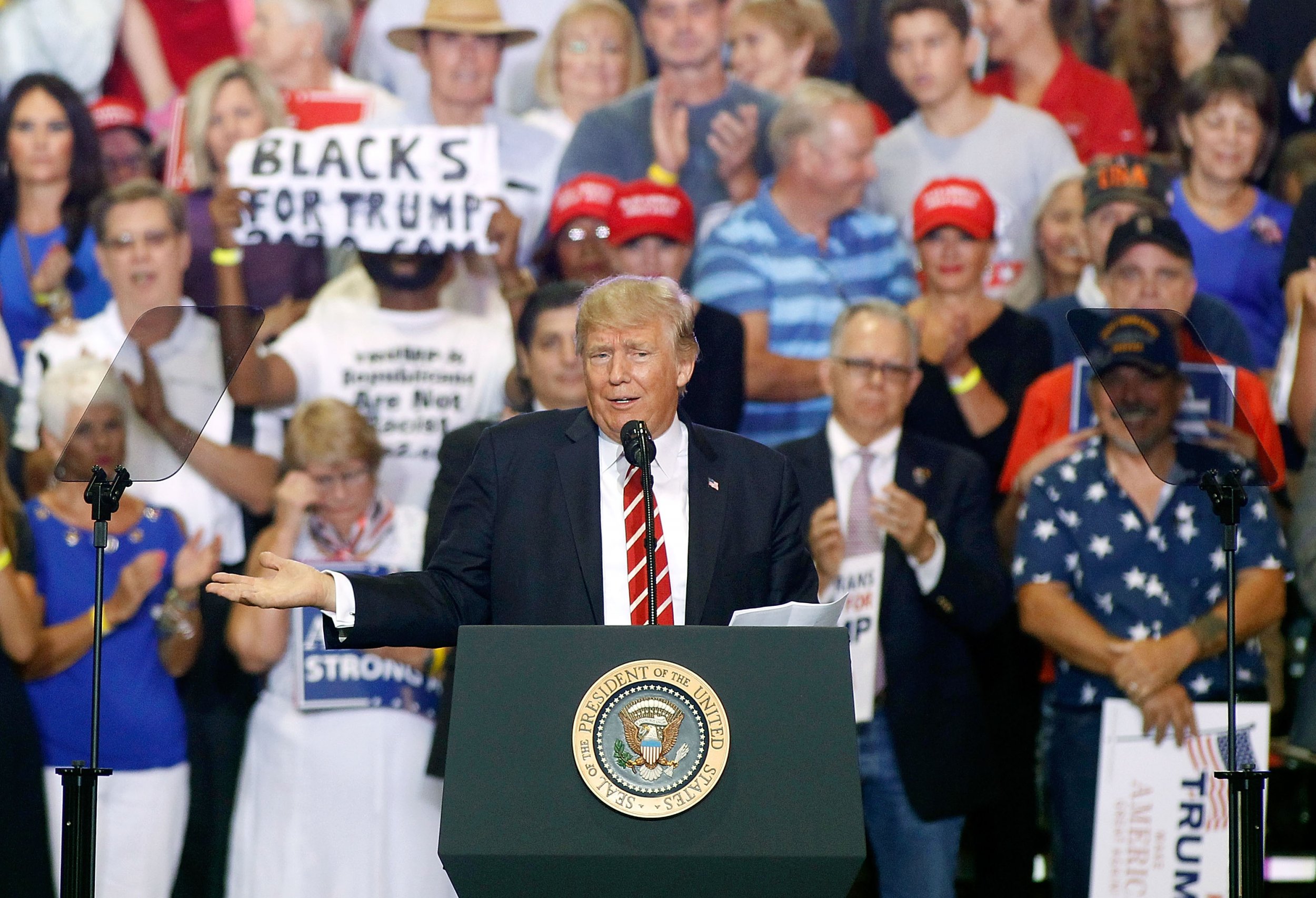 President Donald Trump blocked a woman with stage 4 cancer on Twitter after she criticized his latest healthcare plan.
Laura Packard, who has advanced Hodgkin's Lymphoma, discovered the president's move on Wednesday shortly after she posted her opposition to the latest Republican effort to repeal the Affordable Care Act, commonly known as Obamacare.
"Obamacare is literally keeping me alive & can get me cured. If it survives," she posted on Twitter after Republican Senators Lindsey Graham of South Carolina and Bill Cassidy of Louisiana pushed the latest GOP repeal bill.
Packard was surprised by the president's block.
"I try to keep him informed with facts every few days or so," she said on Twitter. "Maybe he doesn't like facts."
She added that the block won't prevent her from speaking her mind on healthcare.
"Dear @realDonaldTrump you can block me but I'm not going anywhere," she said, adding that she's so proud of being blocked that she added it to her LinkedIn page.
Chelsea Clinton jumped to Packard's defense — especially given how Trump uses Twitter to attack his own perceived foes, most recently retweeting a video of him assaulting Hillary Clinton.
"The President shared a GIF of him hitting a golf ball at my mother & I didn't block him (though I did wish he had been focused on the UN)," Clinton posted on Twitter on Wednesday.
Trump has prevented dozens of people from reading his Twitter stream. Some are celebrities like Chrissy Teigen and Stephen King, but others are journalists or outspoken critics.
The President is currently being sued by a First Amendment group after blocking a number of people on the social-media website.
The Knight First Amendment Institute says the president's Twitter is a public forum, and Trump is squashing free speech rights by blocking critics on the basis of their political views.