Trump's Fantasy Cabinet. Kanye as Veep? Judge Judy as A-G?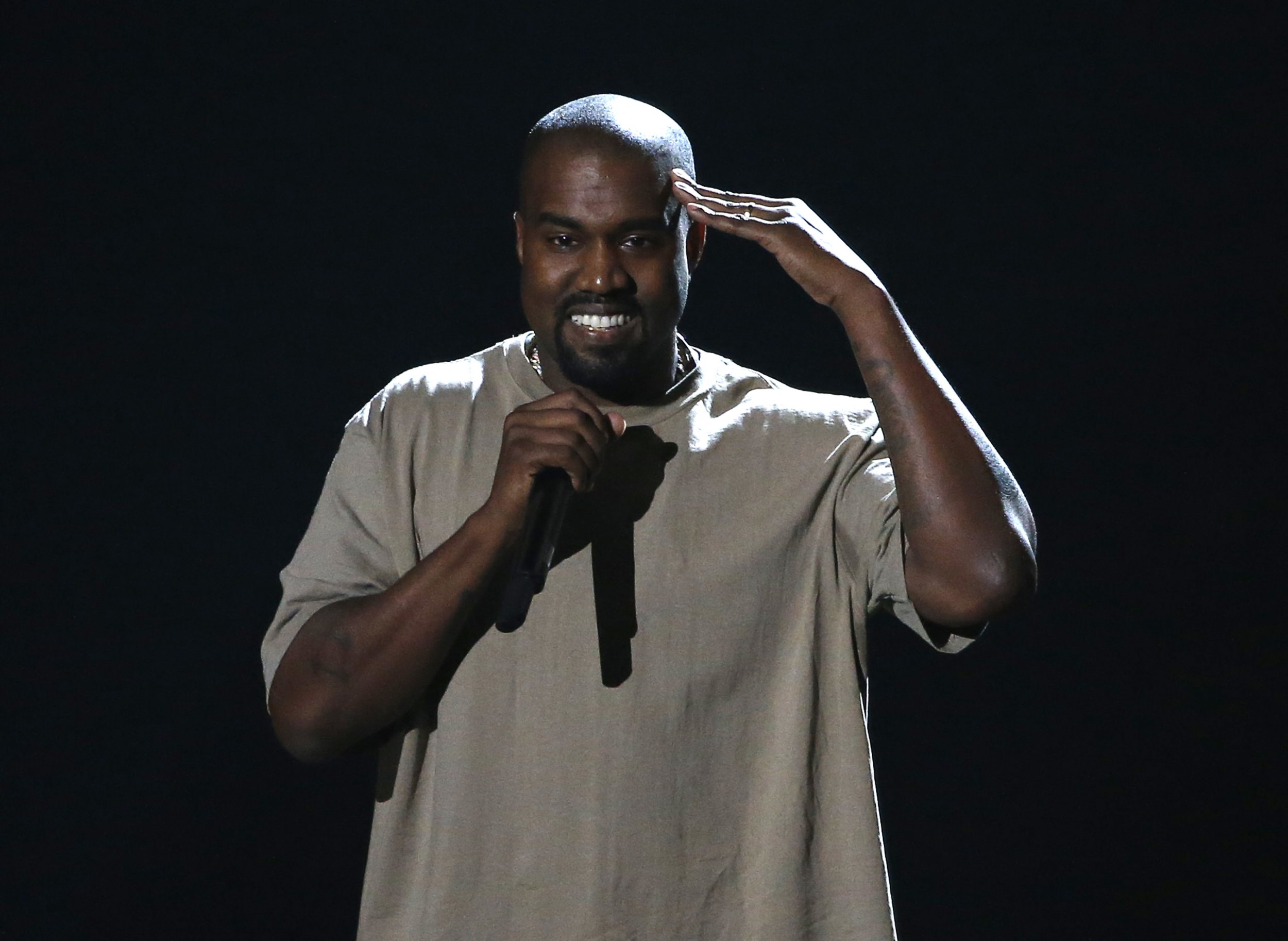 What began for the political establishment as completely rational denial—the assumption, undergirded by a conventional appreciation for politics and for the nation, that Donald Trump's polling dominance would have the shelf life of a typical Taylor Swift romance—has progressed to bargaining of the most desperate sort, with the reigning Republican presidential nominee begging voters to arrest the ascent of his increasingly likely successor.
But even as Mitt Romney, who has taken to savaging the billionaire businessman as terrifyingly unfit for the presidency, clings to fantastical hope, not all Republicans are stranded in the early phases of Trump-induced grief.
Indeed, the more fatalistic among us have accepted the decline of the nation with a quiet dignity: Donald J. Trump will be the 45th president of these United States of America, and I'm moving to Canada.
Historically, eventual nominees have accumulated the necessary number of delegates once 50 to 70 percent of party electors have been pledged. By March 15, when the nature of the race will shift from mostly proportional allocation to winner-take-all, 58 percent of all delegates will have been awarded.
Now, the unique horror of a Trump administration is no longer a punchline—though it is and will remain—yet also a distinct possibility.
But rest assured, America, it will be a very, very impressive cabinet: the single finest collection of reality television standouts ever assembled under one White House. Believe me.
Vice President: Kanye West, who recently said he was "50 percent more influential" than the Apostle Paul of the New Testament. He is the lone human whose stratospheric self-regard mirrors Trump's. Bonus affinity points: Neither men like former President George W. Bush very much.
Secretary of Commerce: Martha Stewart, who helmed her own muted spinoff of Trump's Celebrity Apprentice franchise, because how better to road test the "White Collar" proposition—that it takes a handsome crook to catch a crook—than by installing one of the nation's best known financial fraudsters atop America's economic regulator.
Secretary of Health and Human Services: Paula Deen, the one-time television chef powerhouse who indisputably proved that more butter isn't always better, and that it's also very often a one-step recipe for diabetes.
Secretary of Defense: Toby Keith, the self-styled angry American who will personally "put a boot" in the ass of every Islamic State fighter, "courtesy of the Red, White, and Blue."
Secretary of Homeland Security: Taylor Swift, the only woman to have ever earned a concession from Apple, even as the tech giant spars with the federal terrorism investigators to unlock the cell phone used by the San Bernardino, California, killers.
Secretary of Education: Michelle Duggar, the matriarch of the now-canceled 19 Kids and Counting clan, because she's already schooling what amounts to a small town.
Secretary of Transportation: Paul Teutul Sr., the brash mustachioed star of American Chopper, because in a truly great America, the only acceptable mode of transportation is a custom-made hog.
Secretary of the Treasury: Omarosa Onee Manigault, who competed on three separate Apprentice franchises, because any sound cabinet requires the inclusion of someone more cantankerous than the president.
Secretary of Agriculture: Guy Fieri, because America's farmers must be empowered to feed the nation through franchises of Johnny Garlic.
Secretary of Housing and Urban Development: Nene Leakes, because the famously mismanaged $60 billion department needs some Atlanta side eye.
Secretary of State: Dennis Rodman, whose 1996 MTV program, The Rodman World Tour, uniquely prepared the former Chicago Bulls forward to ease global tensions, particularly with the North Koreans, in a way that lucid diplomats never could.
Secretary of the Interior: Phil Robertson, the bearded patriarch of A&E's Duck Dynasty, because he courts controversy almost as well as Trump.
Secretary of Veteran Affairs: Tracy Lauren Marrow (Ice-T), who, before releasing the first hip0hop album to feature an explicit content sticker and falling in love with Coco, served four years in the U.S. Army's 25th Infantry Division.
Secretary of Energy: Jeb Bush, the famously high-energy former governor.
Secretary of Labor: Nicole "Snookie" Polizzi, because the bloated regulatory behemoth would benefit from the clean precision of "Gym-Tan-Laundry."
Attorney General: (Judge) Judith Sheindlin, who single-handedly revitalized the court show clown show genre and is the longest-serving jurist in television history.
James Richardson is a government affairs strategist at a global law firm. He was formerly a spokesman for the Republican National Committee and Governors Haley Barbour and Jon Huntsman.