John Kelly Called Trump 'Uninformed' on Border Wall During Hispanic Caucus Meeting, Democrat Confirms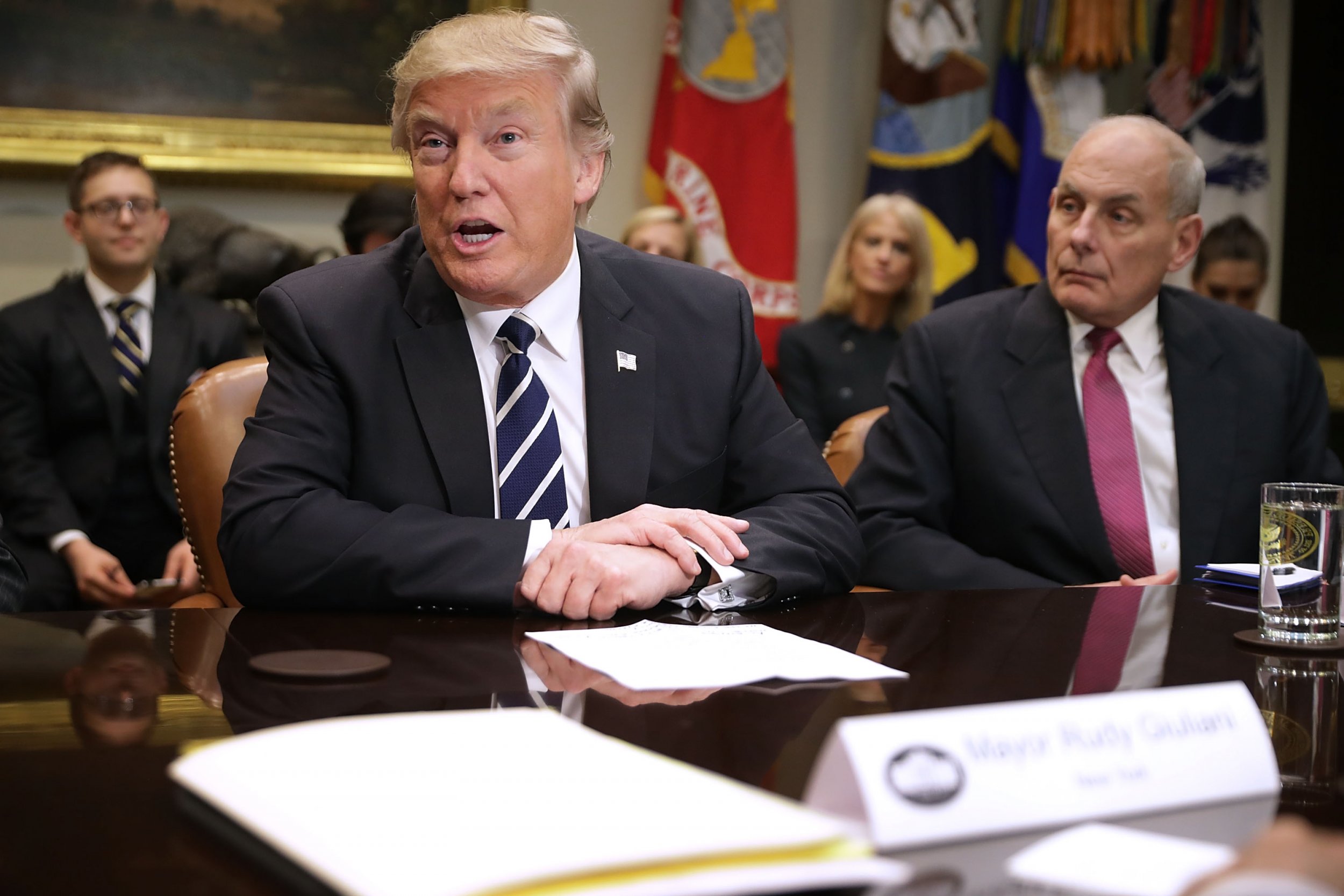 At a meeting with the members of Congress on Wednesday, White House chief of staff John Kelly said that President Donald Trump's views regarding the wall along the U.S.-Mexico border were "uninformed."
The comments were first reported by The Washington Post and later confirmed by Democratic Representative Ruben Gallego of Arizona during a CNN interview on Wednesday evening.
Kelly met with House Minority Whip Steny Hoyer of Maryland, Representative Judy Chu of California, chairwoman of the Congressional Asian Pacific American Caucus, and members of the Congressional Hispanic Caucus as part of ongoing negotiations between the White House and Congress over immigration policy.
According to the Post, who cited two lawmakers who took notes during the meeting, Kelly was asked by Representative Lucille Roybal-Allard of California to explain Trump's proposed wall along the U.S.-Mexico border.
"Certain things are said during the campaign that are not fully informed," Kelly reportedly replied.
Kelly also reportedly said that Trump is "committed to a permanent solution" to protect beneficiaries of the Deferred Action for Childhood Removals (DACA) program.
DACA was introduced by President Barack Obama in 2012, giving immigrants brought illegally to the U.S. as children the ability to apply for two-year renewable work and school permits. Last September, Trump announced he would end the program in six months if Congress could not pass immigration reform to replace it.
At the meeting, Kelly reportedly bragged about convincing the President to extend DACA for six months as opposed to ending it immediately in September.
"I worked to get the six-month extension of DACA. I ordered that. I managed that. And everyone has thanked me for that," Kelly said, according to the Post.