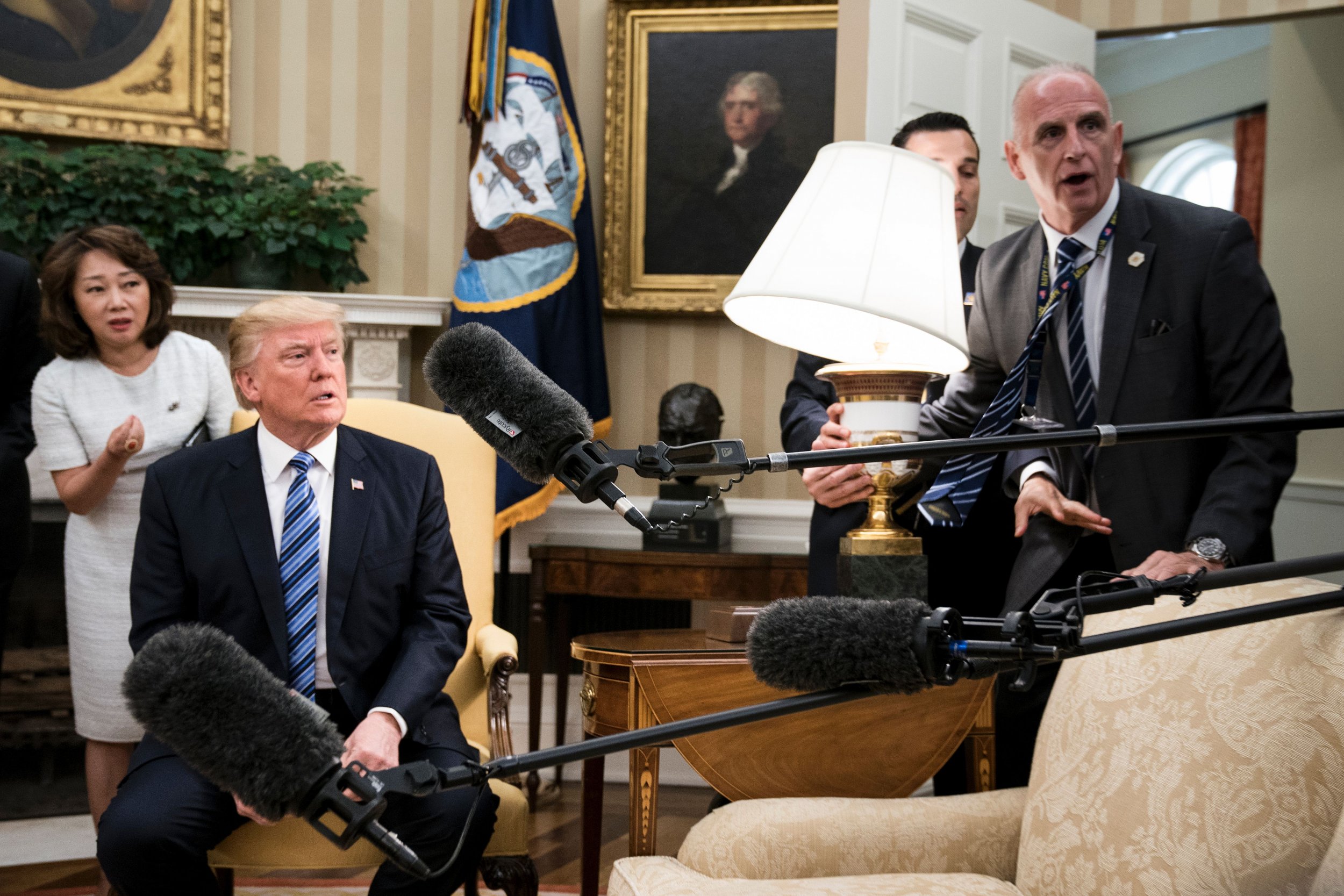 The expected departure of President Donald Trump's longtime bodyguard and aide, Keith Schiller, reportedly may have stemmed from new White House Chief of Staff John Kelly's personnel and management changes in the West Wing, Bloomberg reported Tuesday, citing people close to Schiller and the president.
What's more, Schiller believes Kelly, a former general, "doesn't like" Trump personally and is only carrying out his duties for love of country, according to the report.
Schiller's departure, which was expected but perhaps may be happening sooner than he and Trump believed, was first reported Friday by CNN, but White House Press Secretary Sarah Huckabee Sanders told the network the story was "not true."
But Schiller, a former New York City police officer and head of Trump Organization security, is reportedly expected to leave the White House and return to the more lucrative world of private security. He's currently making $165,000 a year as the director of Oval Office operations, a dubious title considering Schiller is more of a close friend and ally of Trump who acts as an emissary and go-between.
Schiller, in fact, worked for Trump for nearly two decades and was by his side throughout the presidential campaign.
Kelly's ascendance to chief of staff ushered in a new White House order that has been described as more militaristic and far more organized than throughout the first seven months of the administration. Previously, aides and even advisers and family members like daughter Ivanka and son-in-law Jared Kushner could saunter in to speak to the president, and Schiller also served as a means to directly contact the president.
That system is no more under Kelly, who has also taken to carefully vetting any articles or documents before they reach Trump's desk, something similar to what former chief of staff Reince Priebus and ex–press secretary Sean Spicer did for the president.
Whether Kelly "likes" the president seems a moot point, but Trump has surrounded himself with friends and family throughout his business life, and allies told Bloomberg they worry Schiller's exodus could have a strongly negative effect on Trump. One friend to the president said he is "crushed" by the idea of Schiller's exit.
With Schiller supposedly gone soon, few members of Trump's former close-knit team remain. Those include his daughter and son-in-law; Hope Hicks, his current communications director; and Dan Scavino, his social media director and assistant.
If Schiller is indeed leaving because of Kelly's stonewalling of Trump's office, those close to the president say it is possible Trump and his month-old chief of staff could be on a "collision course."
Kelly reportedly considered resigning after Trump fired former FBI Director James Comey in May, according to CNN. Kelly called Comey to express how upset he was over the dismissal, but Comey encouraged Kelly not to leave his post at the time, secretary of homeland security.