Trump Is Using John Kelly's Son to Defend Himself After Saying Obama Never Called Troop Families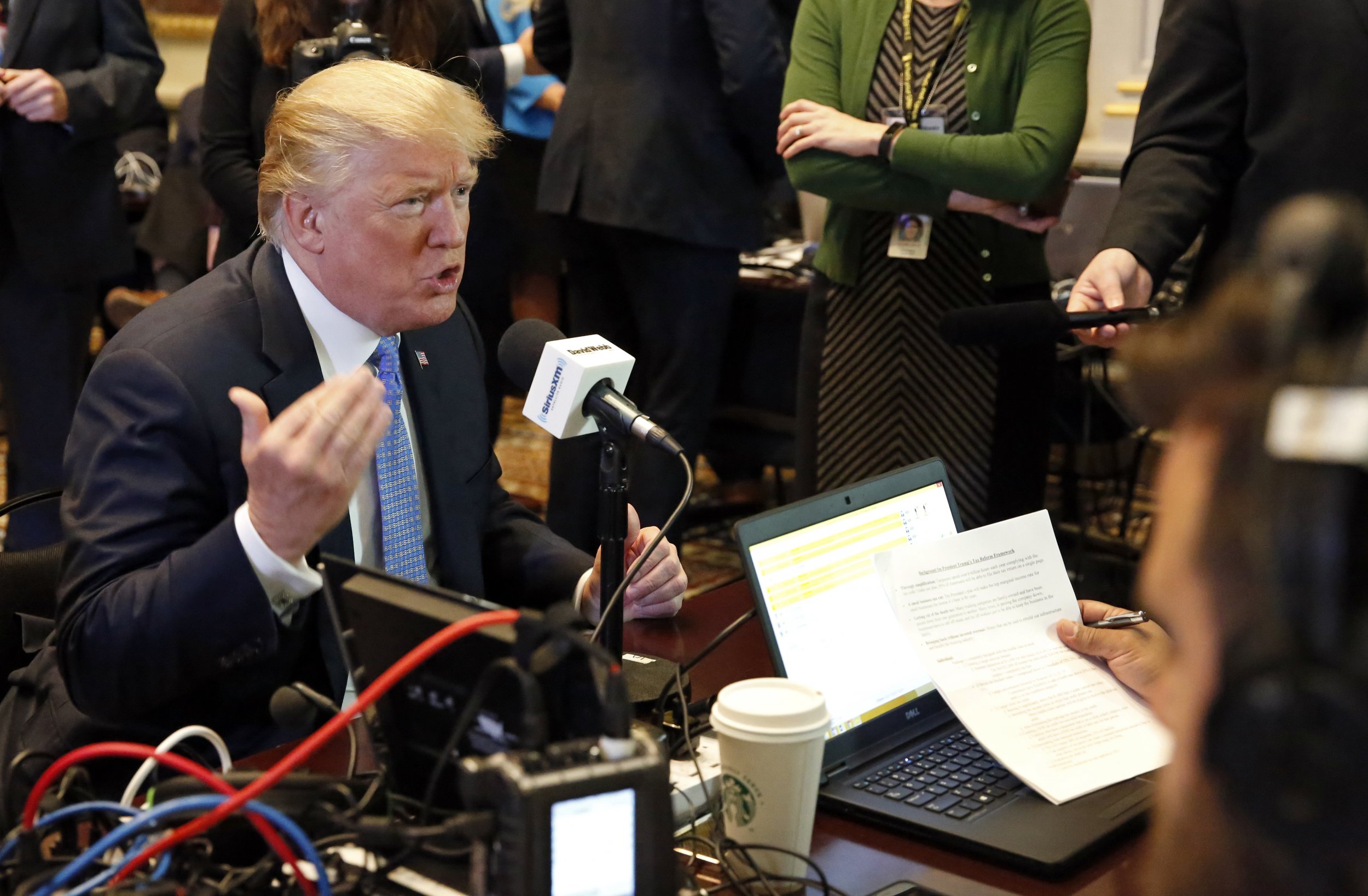 After making a false accusation that President Barack Obama failed to call families of fallen U.S. troops, President Donald Trump defended himself during a radio interview Tuesday by invoking the death of his chief of staff's son.
"I think I've called every family of someone who's died," Trump told Fox News radio host Brian Kilmeade during an interview from the White House. "As far as other representatives, I don't know. You could ask General Kelly, did he get a call from Obama?"
Former Secretary of Homeland Security John Kelly, a retired general, lost his son, Robert Kelly, a Marine second lieutenant, in 2010, according to the Washington Examiner. He was serving in Afghanistan.
"I don't know what Obama's policy was," Trump added. "I write letters, and I also call. I have called, I believe, everybody."
Obama did not call Kelly after his son's death, a White House official said, according to the Associated Press and confirmed by Newsweek. The official did not say whether the former president had contacted Kelly in another way.
Trump's comments followed his accusation—from which he later backtracked—that Obama and presidents before him did not call family members of troops who died in service.
During a press conference at the White House's Rose Garden on Monday, Trump was asked if he had called the families of troops killed in Niger on October 4. Trump said he planned to call the families and had already written letters.
"So the traditional way—if you look at President Obama and other presidents, most of them didn't make calls," Trump said. "A lot of them didn't make calls. I like to call when it's appropriate, when I think I am able to do it."
He added, "I'm going to be calling them. I want a little time to pass. I'm going to be calling them. I have—as you know, since I've been president, I have.
"But in addition, I actually wrote letters individually to the soldiers we're talking about, and they're going to be going out either today or tomorrow."
Members of Obama's administration quickly fired back, accusing Trump of lying. One former senior Obama official told NBC News the 44th president routinely "engaged families of the fallen and wounded warriors throughout his presidency through calls, letters" and visits to veterans hospitals.
President George W. Bush called or met with families or "hundreds if not thousands" of troops, a spokesperson for the former president said, according to the New York Daily News.
Trump later distanced himself from the comment by stating he was "told" Obama and predecessors had not reached out to such families.
Trump Is Using John Kelly's Son to Defend Himself After Saying Obama Never Called Troop Families | U.S.