Donald Trump Shouldn't Pick Justice Kennedy's Replacement Until Russia Probe Conclusion, Says Former Bush Ethics Chief
President Donald Trump should not be allowed to pick the replacement for Supreme Court Justice Anthony Kennedy due to the ongoing Trump-Russia probe and the likelihood the president would select a justice who would "simply further his own agenda," according to a former ethics lawyer for George W. Bush's administration on Wednesday.
Richard Painter, who's also running as a Democrat for Minnesota's U.S. Senate seat, was asked about Trump's pending nomination for Kennedy's successor in the prism of previous Supreme Court decisions involving former presidents Richard Nixon and Bill Clinton. In both cases, the court ruled against the sitting commanders-in-chief.
In Painter's view, both the Senate and House Judiciary committees "should have months ago started hearings to investigate the president's violations of the Constitution, obstruction of justice, abuse of power and other crimes just as they did in 1973 with respect to Nixon. We are well past the point we were with President Nixon."
Painter was also asked if Trump would look at the upcoming appointment not as an "independent jurist," but rather as a potential justice who would be "loyal." Previous reports indicated Trump later questioned whether his first appointment to the court, Justice Neil Gorsuch, would be loyal.
Painter also raised doubts over Trump's fitness for office as well as that of Vice President Mike Pence.
"Well, I don't just have a concern about that. I know that's the way he's going to pick a justice because that's the way he has talked ever since he ran for president and throughout [his] presidency," Painter told MSNBC. "He does not want to participate within a democratic system set forth in the Constitution, and once again it is the obligation of the House and Senate Judiciary committees to be looking into his fitness for office and that of the vice president before they consider for lifetime appointment on the United States Supreme Court someone nominated by Donald Trump."
The court famously forced Nixon to release tapes recorded while he was in the White House that eventually led to his resignation, while Clinton's case against Paula Jones involved whether or not a president could be subject to civil litigation while in office.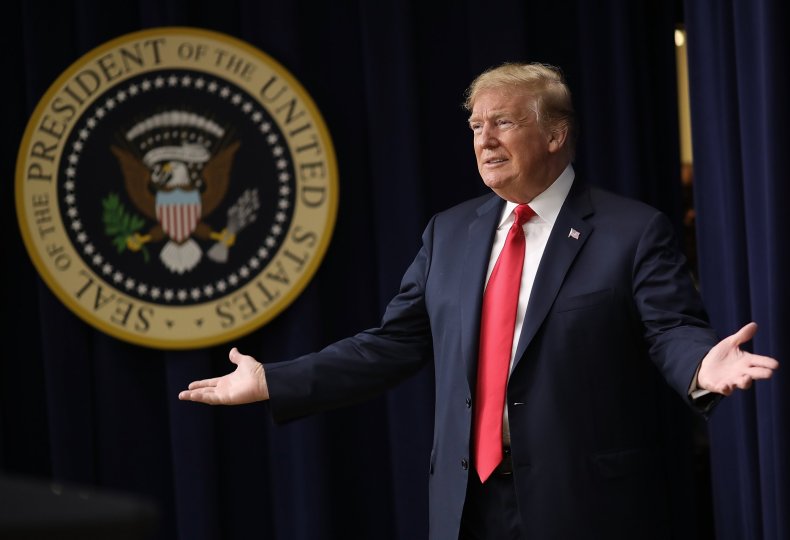 Trump's current predicament has led to speculation over a possible constitutional crisis. Special counsel Robert Mueller's investigators have threatened to subpoena Trump to appear before a grand jury in the Trump-Russia probe, while his attorneys have asserted a president cannot be subject to a subpoena, or forced to testify, due to his duties running the country.
The president has also floated the idea publicly that he has the full constitutional power to pardon himself, a claim that even fellow Republicans have pushed back against.
Painter continued: "And yes he is going to choose somebody to simply further his own agenda. To make sure that his unconstitutional payments from foreign governments are permitted, even though they violate the emoluments clause and to allow him otherwise to obstruct the constitution. And I am amazed they would consider a nominee from this president before they have those hearings that they have an obligation to have just as they did in 1973 with respect to President Nixon."
Following much speculation over recent months, Kennedy sent shockwaves through much of the country by announcing Wednesday that he would step down from the court on July 31. He served on the nation's highest court for more than 30 years and his vote often swayed major cases that decided the fate on issues like gay rights, gun control and abortion rights.