Remove Trump Children and Kushner From the White House, Texas Republican Congressman Says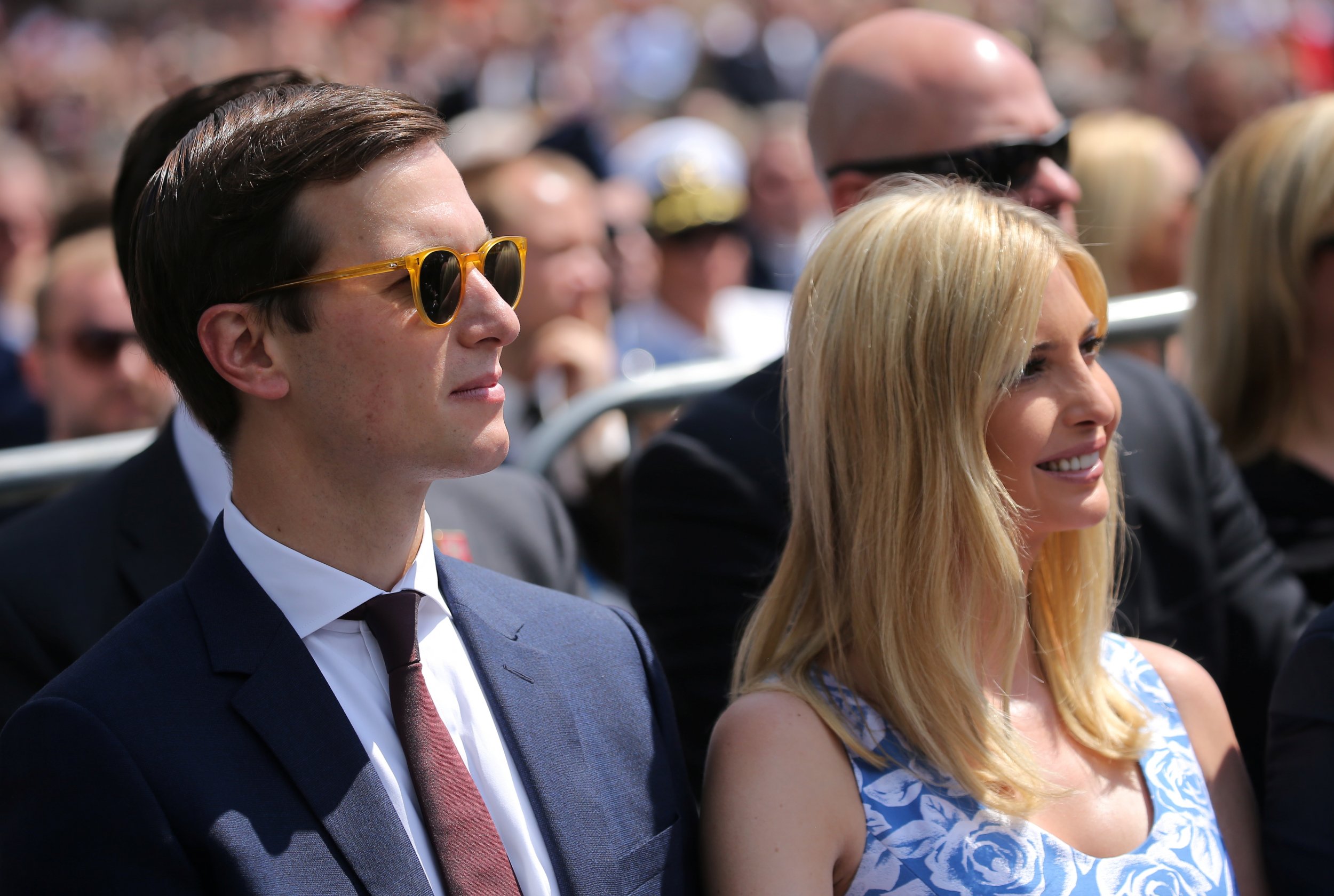 While building his real estate empire, billionaire President Donald Trump began to rely on his children more and more to run his titular company as they got older and many expected him to do the same when he transitioned to and took over the White House earlier this year.
But in the wake of Donald Trump Jr.'s admission to taking and sitting in on a meeting built around gaining significant political opposition research on Democrat Hillary Clinton last year from the Russian government, one Republican lawmaker is suggesting the president remove his family from political matters.
Texas U.S. Representative Bill Flores, a Republican now in his fourth term in the state's 17th District, told CBS local affiliate KBTX-TV on Wednesday that Trump's children, as well as his son-in-law, should be bounced from the White House.
"I'm going out on a limb here, but I would say that I think it would be in the president's best interest if he removed all of his children from the White House," Flores said. "Not only Donald Trump, but Ivanka and Jared Kushner."
Trump Jr., along with his younger brother, Eric, are not part of the administration and are instead co-running the Trump Organization. Eldest daughter Ivanka Trump and Kushner, though, are top advisers to the president, with the former previously labeled a so-called "whisperer" capable of corralling her father at some of his more combustible moments.
None of the Trump children, like their father, had any political experience before taking over the country's highest office, which led to scrutiny over how reliable they could be.
Kushner, similar to Trump Jr., has also found himself under intense federal scrutiny both for his finances and his role in the campaign last year. Also hailing from the real estate world, Kushner received a $285 million loan from German-bank Deutsche Bank one month before Election Day last year and most recently McClatchy DC reported federal investigators are examining the digital operation he ran for the campaign.
Flores questioned Trump Jr.'s decision to attend the Russian meeting, which took place June 9, 2016, at Trump Tower in New York, and has led to significant backlash and only furthered allegations that the Republican campaign colluded with Russia to discredit Clinton and win the Oval Office last year.
"I do find issues with the meeting. It's a meeting that should not have taken place," said Flores. "I think he thought he was looking out for his father's best interest."