Plot to Kill Trump Foiled: Utah Man Charged With Threatening Mass Shooting Against President, Police and Moviegoers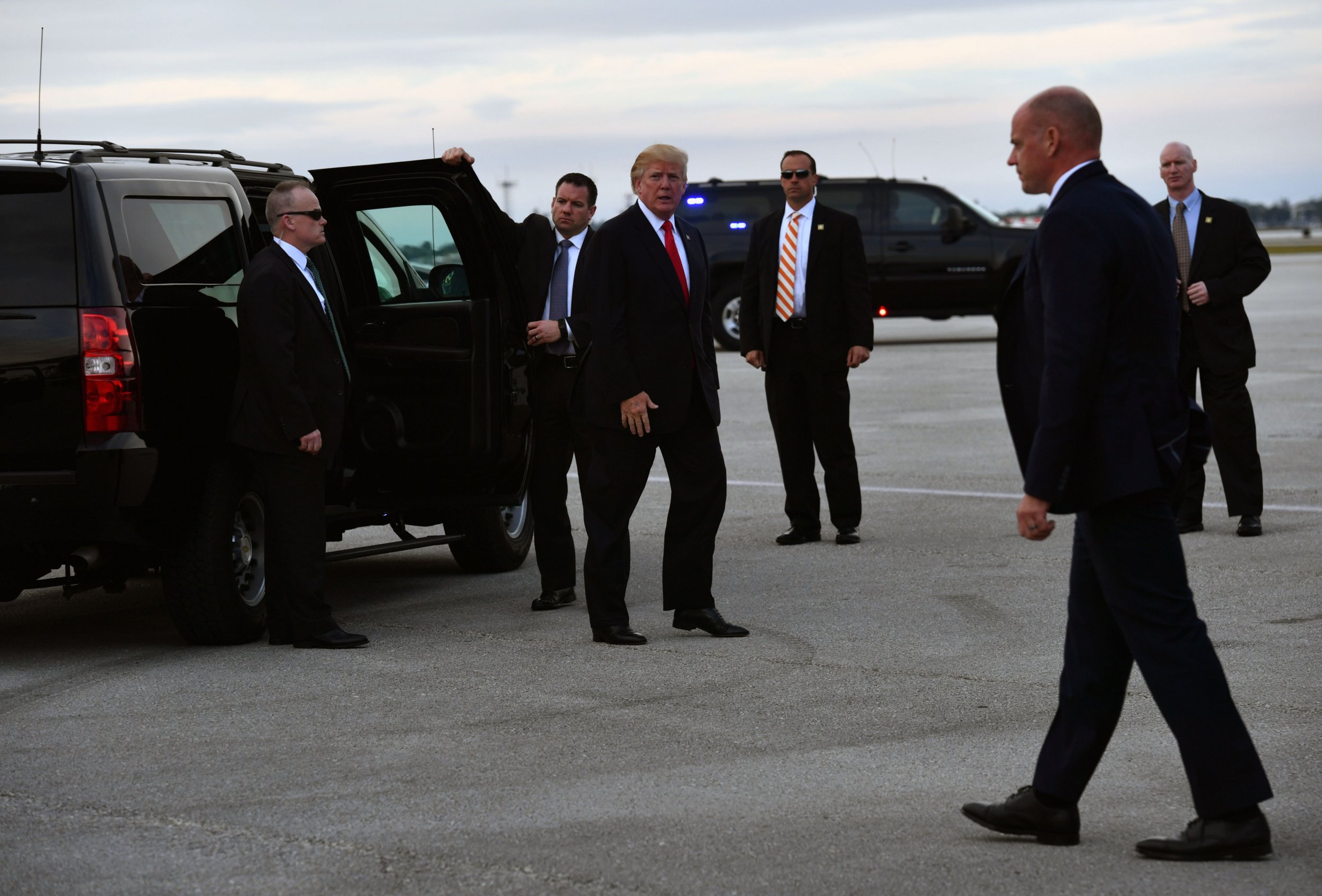 Updated I A Utah man was charged Wednesday for threatening the lives of President Donald Trump, local police officers and civilians in a mass shooting plot during the commander in chief's visit to the state last month.
Related: Top 20 revelations about Trump in "Fire and Fury" book
Travis Luke Dominguez faces an 11-count indictment that included two charges of threatening Trump and others. Each of the counts carries a possible prison term of 10 years in federal prison, according to the indictment obtained by Politico.
Trump visited Utah on December 4 to announce that 2 million acres of national monuments in the state would no longer be protected by the federal government.
Dominguez named Trump in his online threats and insisted he would be killed by police during his attempted attack. He continued to make threats throughout December against a movie theater in South Jordan, Utah.
"I'm a Navy Seal…I woke up and decided going to kill the president Donald Trump today," one threat read. "Please forgive me and then I will die by suicide by cop."
He also labeled Trump as "sexist," a "racist" and "homophobic," seemingly as reasons for carrying out the plot.
"I'm going to kill the sexist racist homophobic President Trump today," another threat read. "Nothing you can do to save President Trump nor stop me pigs."
The indictment says Dominguez allegedly sent a message through the Unified Police Department's web tip line with other threats, including a warning that he would injure police officers if they tried to stop him from killing Trump.
Dominguez's threats also allegedly alluded to a mass killing.
"The threats generally involved an active shooter situation or the use of explosives," the U.S. Attorney's Office in Utah said in a statement.
Officers observed Dominguez at the movie theater in South Jordan, stopped his vehicle and took him to custody.
The case appears to be the only known instance of a plot against Trump's life since he took office last year.
However, Trump was rushed off the stage at a rally in Nevada by Secret Service agents three days before Election Day in 2016. One person in the crowd shouted "gun" toward a man carrying a "Republicans against Trump" sign.
The Trump protestor had no gun, and then-candidate Trump continued his speech later.
Several other people in the past year have been charged with threats to kill Trump.
A Cincinnati man last month also threatened Trump's life and police officers. Lee Gecsey reportedly called his mother and told her "God was telling me to do it," in reference to killing the president. Gecsey holed up in his home and a SWAT team responded to remove him.
In October 2017, a truck driver from Michigan allegedly called the Secret Service's Chicago and Detroit offices threatening to "blow" Trump's "white brains out." He was charged with threatening to assassinate the president.
This article has been updated with other threats to Trump in the past year.