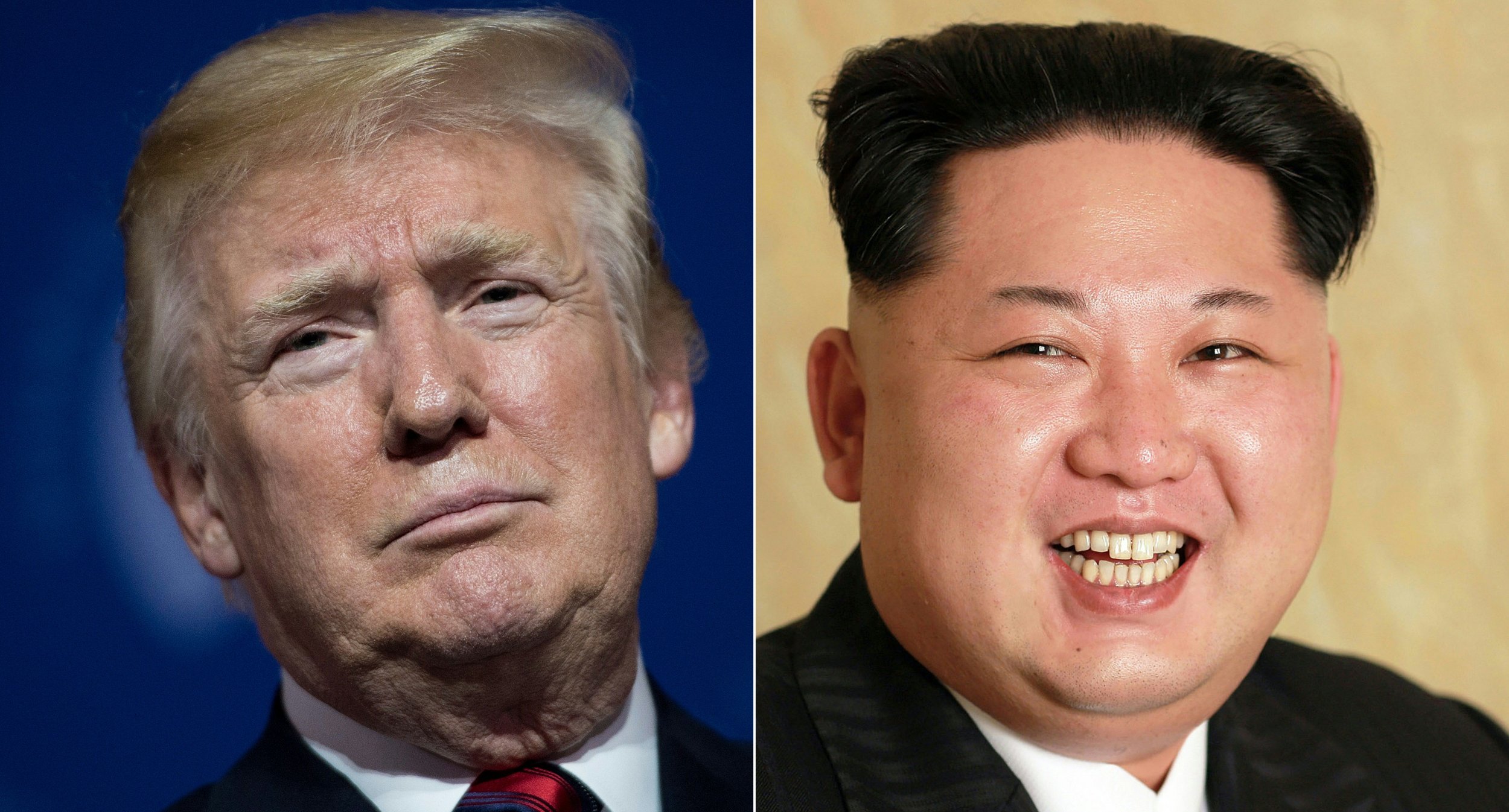 President Donald Trump and North Korean leader Kim Jong Un have received their highest approval ratings ever in South Korea—even though they went back and forth this week on whether a historic summit to discuss denuclearization would go ahead.
Related: Obama More Admired Than Trump in Every Country Except Russia: Poll
Trump has gained eight percentage points in the past two months to achieve a 32 percent approval rating from South Koreans, according to a Gallup Korea poll released Friday. Only 9 percent of South Koreans approved of Trump a year ago.
The United States president is only slightly more popular than his North Korean counterpart. Kim over the past two months gained 21 percentage points for a 31 approval rating, according to the poll that was conducted from May 29 to 31.
While both Trump and Kim's disapproval ratings dropped by double digits since March, they remain far less popular than South Korean President Moon Jae-in, who, a little over a year since taking office, received an approval rating in the high 70s.
Seoul National University political science professor and polling expert Kang Won-taek told The Washington Post that it is "very rare in South Korea" for Trump to become more popular among liberals and conservatives.
"When he first took office, he was the least popular American president here," he said. "But he has totally changed the situation."
Meanwhile, Kim's popularity hike was less surprising due to photos and videos that went viral of him and Moon joking, hugging and even holding hands.
The Gallup Korea poll included 1,002 adults over the age of 19 and had a margin of error of 3.1 percentage points.
On Friday afternoon, a week after the summit was called off, Trump announced that the meeting was back in the works for June 12 in Singapore. The change in heart came after Kim's top envoy hand-delivered a letter from the North Korean leader to the White House.
After meeting with the envoy, Trump said of past nuclear war threats between the two leaders, "I think we're over that, totally over that."
He added: "Now we're going to deal and we're going to really start a process. We're meeting with the chairman on June 12 and I think it's probably going to be a very successful—ultimately a successful process."