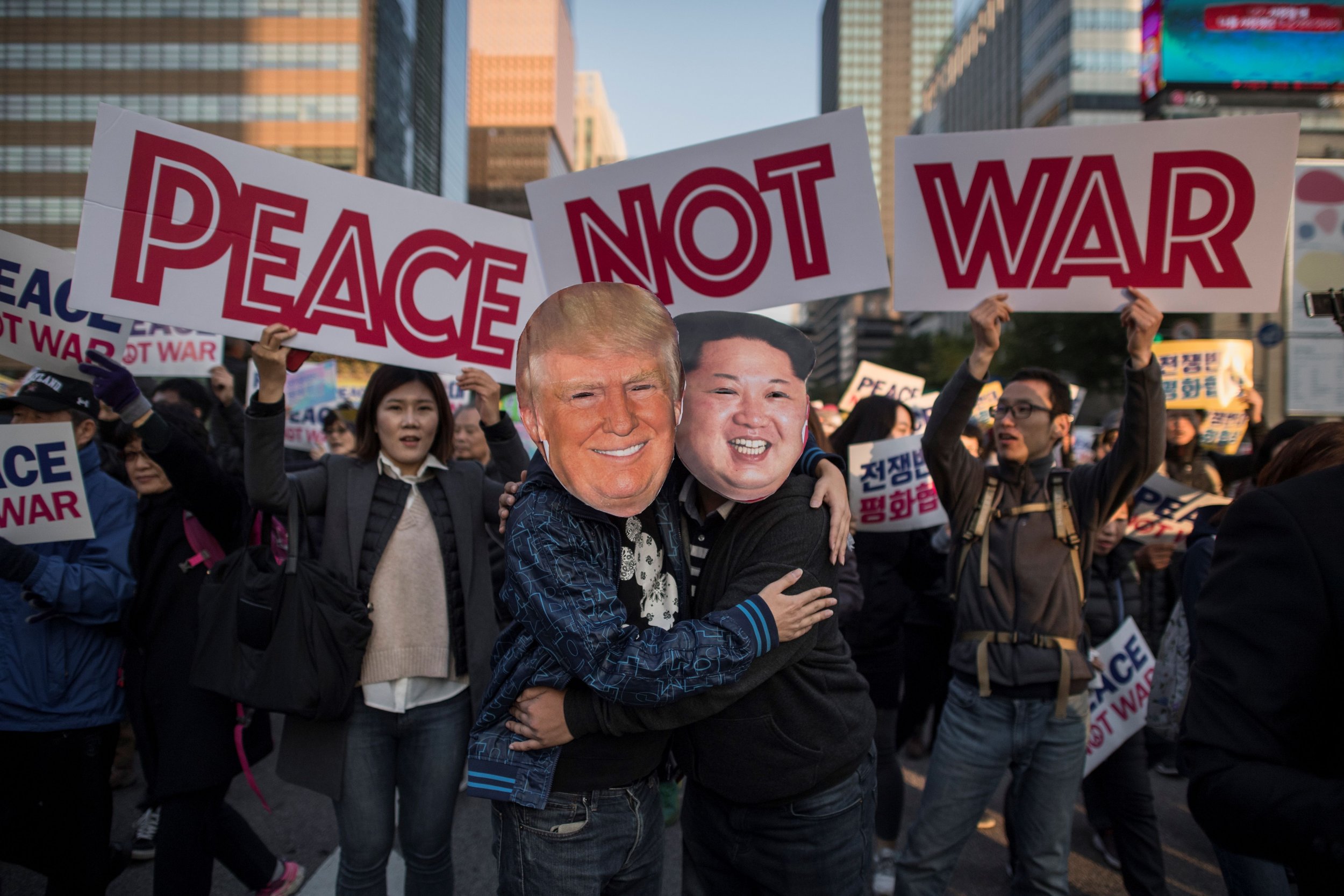 President Donald Trump, who has called North Korea's leader Kim Jong Un "Rocket Man," "short and fat" and a "madman" on Thursday claimed he probably has a positive relationship with the dictator—but refused to disclose if he's even spoken to Kim.
"I probably have a very good relationship with Kim Jong Un," Trump said in an interview in the Oval Office with The Wall Street Journal. "I have relationships with people. I think you people are surprised."
But asked whether he has talked to Kim, Trump answered: "I don't want to comment on it. I'm not saying I have or haven't. I just don't want to comment."
Trump said his insulting comments, which also include calling Kim a "maniac" and a "bad dude," are part of his larger strategy.
"You'll see that a lot with me," the president said about his inflammatory tweets, "and then all of the sudden somebody's my best friend. I could give you 20 examples. You could give me 30. I'm a very flexible person."
Kim may not feel as friendly toward Trump, based on what he's said about the president. The North Korean leader has threatened to "tame the mentally deranged U.S. dotard with fire."
Yet Trump's "good relationship" comment suggests he may newly be open to diplomacy.
In recent days, South Korea has reopened diplomatic channels with its long-time foe, stirring fear among U.S. officials that the action is meant to drive a wedge between the U.S. and the South by opening a diplomatic channel that ruled out Washington. Some believe the purpose of the move is to sway the South away from allowing the U.S. to launch any military attack against the North's nuclear and missile facilities.
The U.S. and South Korea recently postponed military exercises around the Korean Peninsula until after the 2018 Winter Olympics in the South. Trump, who acknowledged that Pyongyang may be attempting to separate Seoul and Washington, encouraged North Korea to join the games.
"If I were them, I would try. The difference is I'm president, other people aren't," Trump said. "And I know more about wedges than any human being that's lived."