Trump Called Kim Jong Un 'Little Rocket Man' Because to the President, 'Little' Is the Ultimate Insult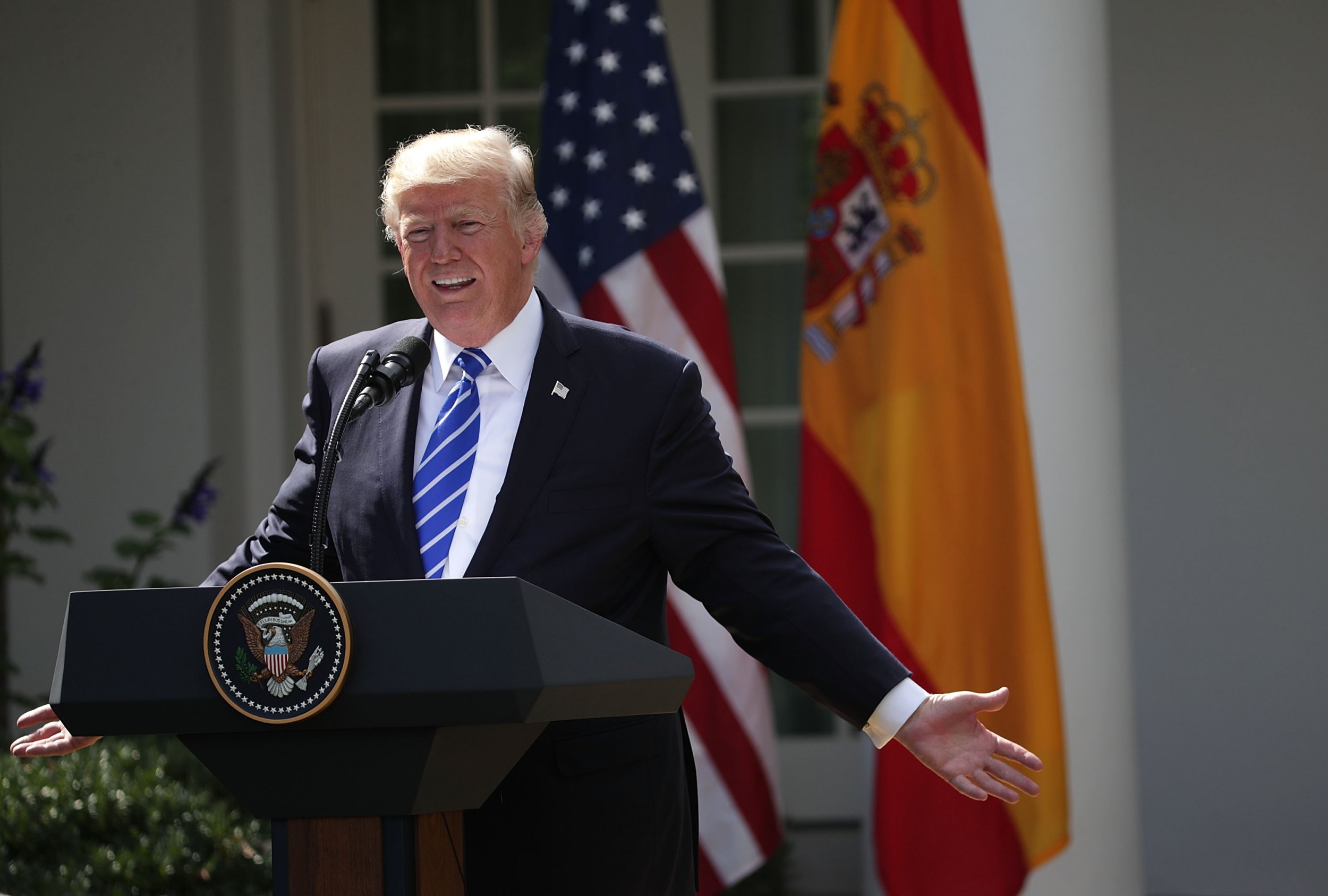 For President Donald Trump, size matters.
The businessman turned president, famed for developing luxury buildings that shoot high into city skylines, has shown once again in recent days that he thinks there is no worse insult than to be labeled "little."
Related: Trump complained that the emir of Kuwait's plane was longer than his, continuing peculiar obsession with size
Thus, while much attention focused on Trump's reference to Kim Jong Un as "Rocket Man" during his first address to the U.N. General Assembly last week, to the president that wasn't an insult at all. Indeed, according to The Washington Post, he thought it could be a compliment. It was only after the North Korean leader responded by labeling Trump a "dotard" that he amended his initial line in an effort to truly hit Kim where it hurt—by referring to him as "Little Rocket Man."
The insult was dispatched in a tweet this past weekend in which the American president threatened to wipe out the North Korean leadership and possibly the entire country.
Of course, this is not the first time that Trump has sought to demean someone with the prefix "little." On the campaign trail last year, he went after his then prime challenger for the Republican nomination, Marco Rubio, by referring him to him as "Little Marco."
"Little" is far from Trump's only insulting prefix, as he has repeatedly referred to "Crooked" Hillary Clinton and "Lyin'" Ted Cruz, but he does seem particularly preoccupied with size. Indeed, Rubio's insinuation about the size of Trump's hands initially sparked his insulting of the Florida senator—not to mention his "guarantee" that there was "no problem" when it came to speculation that if his hands were small, "something else" must be too.
Rubio's insult appears to have stung. While aiding in hurricane relief efforts in Texas recently, Trump unsubtly remarked that his hands were "too big" to fit in the plastic gloves that had been provided to him to serve food.
Trump's preoccupation with size stretches beyond his physical characteristics. The president was unhappy, according to reports, to find that his plane was smaller than the emir of Kuwait's when he visited Washington earlier this month.