Like Trump, Kim Jong Un Wants Trucks Made at Home—in His Case to Launch Missiles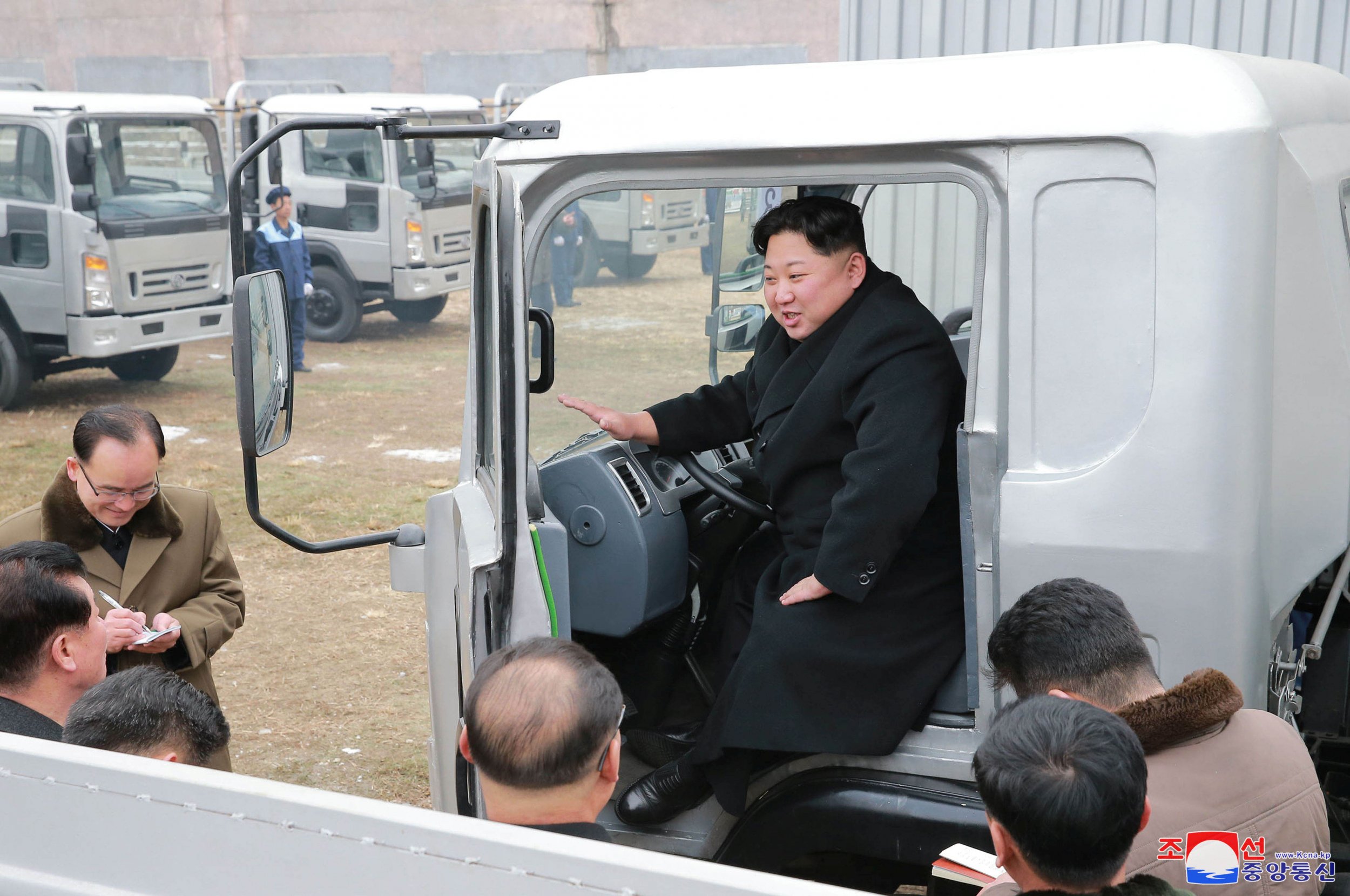 North Korean media has released images of leader Kim Jong Un touring a truck factory in another public display of his country's ability to build big machinery despite international sanctions—and raising concerns in the West about his missile development ambitions.
Kim's delight at the vehicles—reminiscent of a famous picture showing President Donald Trump gleefully pretending to drive a truck—was evident in the article published Tuesday on North Korea's state-controlled news agency KCNA, which said the leader personally drove one for a first-hand experience of its technical performance.
"Watching with a bright smile on his face trucks standing in rows full in the broad park, he said they were trucks of Juche Korea manufactured by our workers with their own efforts and he was encouraged and satisfied to see the trucks, extending militant greetings to the workers of the complex," the article read, referring to the official state ideology of self-reliance known as Juche.
The article, written in English, also reported Kim referring to the trucks as "handsome and attractive" and a proof that Korean workers can "produce a great miracle startling the world" despite the sanctions.
According to nonproliferation experts, the publicized visits show North Korea's progress in producing mobile missile launchers regardless of sanctions. The country may be planning to fit rocket launchers onto vehicles such as trucks or tractors.
"They're making truck chassis and parts, because they're having trouble importing them," Melissa Hanham, a senior research associate at the James Martin Center for Nonproliferation Studies, wrote on Twitter commenting on the pictures.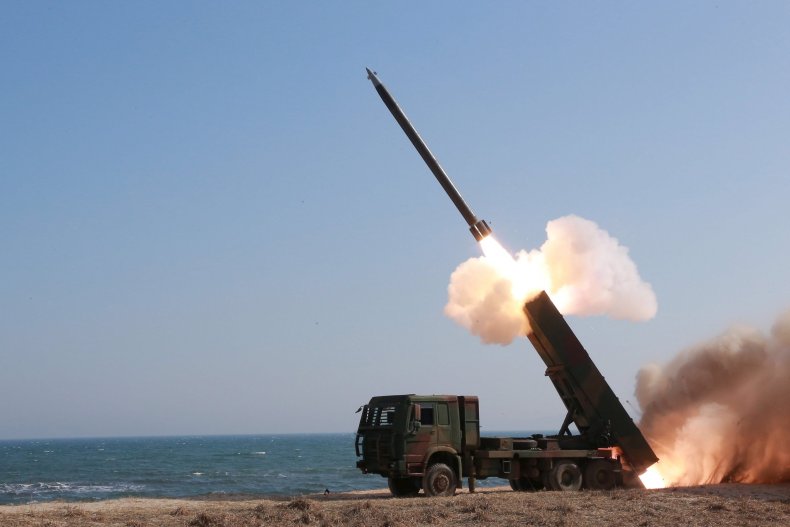 According to her, North Korea needs to scale up their production of road mobile launchers to make use of its intermediate range and intercontinental ballistic missiles.
"You can only use a missile if you have a launcher, and North Korea likes to keep them mobile to keep the rest of us guessing where they are," she explained. She added, "[It] used to be that it was easier/cheaper for North Korea to illicitly import trucks and parts for their launchers. Now it looks like they're going homemade."
The photos of Kim's visit to the Sungri Motor Plant are the first reference to a public outing by the leader following the departure of Song Tao, a Chinese envoy sent to Pyongyang by President Xi Jinping. The stated intent of the trip was to update the North Korean leadership on the outcome of the Chinese Communist Party Congress, but the timing suggested the recent visit Trump paid to China as part of his five-nation tour of Asia earlier this month would also be discussed.
Ahead of Tao's arrival in Pyongyang, Kim toured the Kusong tractor factory in which he was pictured at the helm of a tractor. While Tao met with high-ranking members of the ruling Korean Workers' Party such as Ri Su Yong and Choe Ryong Hae, there has been no report of a meeting between Kim and Tao as of yet.
North Korea has not conducted a missile launch in more than two months, but South Korean intelligence officers said at a closed-door briefing to lawmakers on Monday there is a possibility of a new test launch, under the guise of a space development program, which may occur before the end of the year.