Trump and Kim Jong Un's War of Words Won't Stop U.S. Bombers from Flying Near North Korea, General Says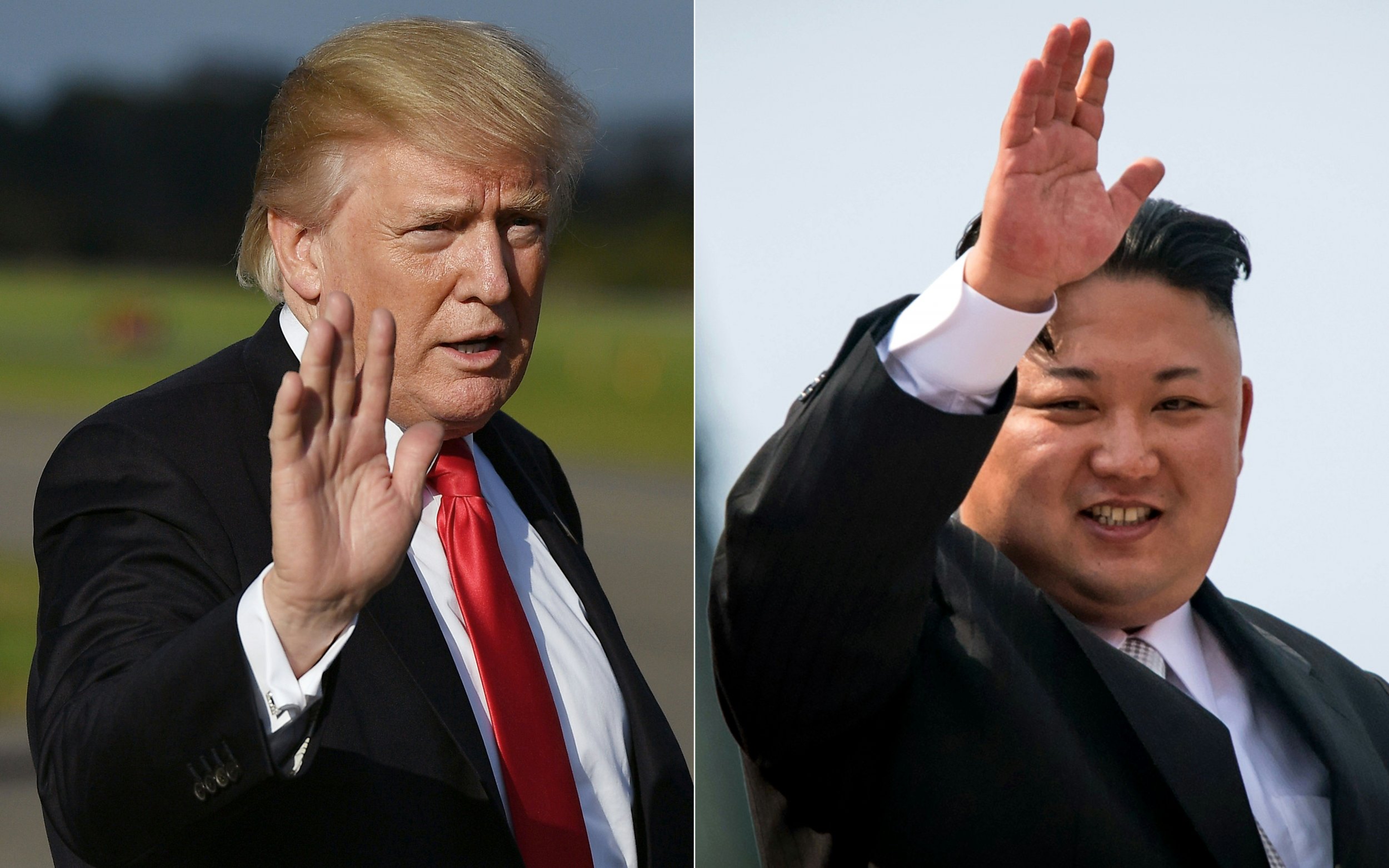 The U.S. will not stop flying bombers near North Korea even after the reclusive nation recently threatened to shoot them down, the top U.S. Air Force commander in the Asia-Pacific said.
"We feel strongly we should be able to fly, sail anywhere international rules allow, and we will continue to do so," General Terrence O'Shaughnessy said on September 29.
Earlier last week, North Korea claimed that President Donald Trump's bombastic tweets responding to its nuclear program amounted to a "declaration of war."
"Since the United States declared war on our country, we will have every right to make countermeasures, including the right to shoot down United States strategic bombers even when they are not inside the airspace border of our country," said Ri Yong Ho, North Korea's foreign minister.
The Trump administration dismissed the assertion that it had declared war as "absurd."
Amid the ongoing exchange of insults between Trump and North Korean leader Kim Jong Un, U.S. bombers escorted by fighter jets flew near the east coast of North Korea in late September. This was reportedly the farthest north of the demilitarized zone separating North and South Korea that U.S. military planes have flown in the past 100 years. The move was a response to North Korea's recent missile tests and refusal to cease its nuclear program.
"This mission is a demonstration of U.S. resolve and a clear message that the president has many military options to defeat any threat," Pentagon spokeswoman Dana White said at the time. "We are prepared to use the full range of military capabilities to defend the U.S. homeland and our allies."
Since July, the U.S. has conducted five "show of force" missions with U.S. military planes near the Korean Peninsula. The bombers involved in these missions depart from Guam, the U.S. territory that North Korea threatened to target with a military strike in August.
In addition to flexing its military muscles, the Trump administration has increased economic pressure on North Korea in recent months, playing a central role in imposing new sanctions on Pyongyang through the United Nations.
Meanwhile, Trump continues to refer to Kim as "Rocket Man."