'He Knew All Along': Cohen Testimony Explains Donald Trump's Dismissal of Meddling Concerns, James Clapper Says
Former Director of National Intelligence James Clapper said Michael Cohen's prepared testimony explained President Donald Trump's lack of concern about Russian meddling in the 2016 election.
On Tuesday night, Cohen, Trump's former longtime lawyer, released the prepared testimony he delivered before the House Oversight and Reform Committee on Wednesday. His allegations included a number of significant claims, including that Trump knew about Wikileaks' plans to publish emails stolen from the Democratic National Committee.
Speaking with CNN's Alisyn Camerota on Wednesday morning before Cohen appeared before Congress, Clapper said Cohen's testimony helped explain Trump's response to an intelligence briefing he was given weeks before taking office.
"This devastating, stunning testimony that Michael Cohen is going to render here a little bit later helps to explain the president's reaction to our briefing that we gave to President-elect Trump on the 6th of January of 2017," Clapper said. "His refusal to accept what we were telling him about the Russian meddling…. He just couldn't get his head around, or refused to get his head around, anything that would cast doubt on the validity or veracity, legitimacy of his election."
Clapper then said he thought Trump knew of Russian interference for an extended period. "Now we have this evidence that he knew all along what was going on. And I actually think that the synchronization, collusion, coordination, whatever word you want to use, was actually much broader than what we've been talking about," Clapper said.
Intelligence officials told Trump during the January 6, 2017, meeting that Russia had sought to undermine U.S. democratic institutions and that the Russian meddling sought to help Trump win the election, according to The New York Times.
"While Russia, China, other countries, outside groups and people are consistently trying to break through the cyber infrastructure of our governmental institutions, businesses and organizations including the Democrat National Committee, there was absolutely no effect on the outcome of the election including the fact that there was no tampering whatsoever with voting machines," Trump said in a statement released by staff after the meeting.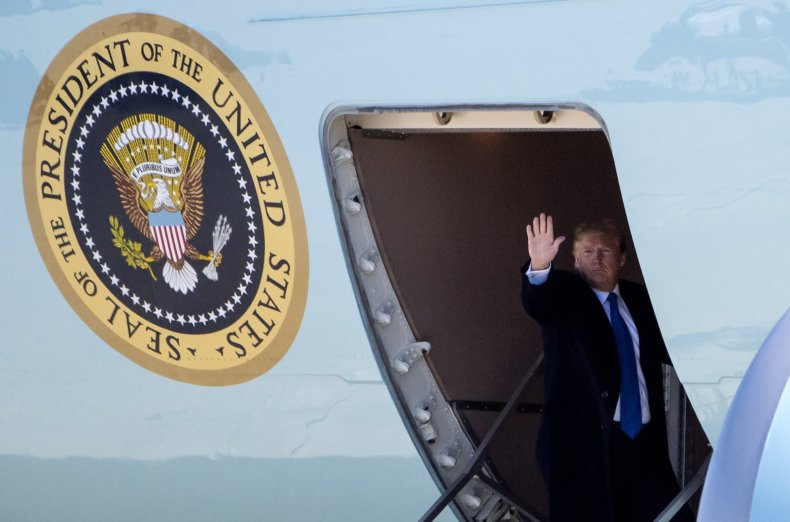 Cohen, who pleaded guilty to tax evasion, two campaign finance violations and lying to Congress, was disbarred from practicing law in New York on Tuesday.
Cohen called Trump a "racist," a "con man" and a "cheat" in his testimony before the House Oversight and Reform Committee.
Republicans questioned Cohen's credibility ahead of his remarks. Both President Trump and White House Press Secretary sought to discredit Cohen's remarks ahead of his testimony.
"Michael Cohen was one of many lawyers who represented me (unfortunately). He had other clients also. He was just disbarred by the State Supreme Court for lying & fraud. He did bad things unrelated to Trump. He is lying in order to reduce his prison time. Using Crooked's lawyer!" Trump, who has denied allegations of collusion, wrote on Twitter.
"Disgraced felon Michael Cohen is going to prison for lying to Congress and making other false statements. Sadly, he will go before Congress this week and we can expect more of the same. It's laughable that anyone would take a convicted liar like Cohen at his word, and pathetic to see him given yet another opportunity to spread his lies," Sanders said in a statement.
Trump's lawyer, Rudy Giuliani, told The Washington Post, "It's pathetic.... If you believe him you are a fool."