Trump Slams 'Globalist' Koch Brothers: 'I'm a Puppet for No-one'
President Donald Trump denounced the "globalist" Koch brothers on Twitter, fueling a row over his aggressive trade policies, which the multi-billionaire Republican donors vehemently oppose.
Charles and David Koch have bankrolled campaigns against Trump's imposition of tariffs on key trading partners, including China, Canada, Mexico and the European Union.
Trump has claimed America's trading partners practices are unfair and take advantage of the U.S. He has used the threat of tariffs to force a renegotiation of trade deals. But Trump has had to ask for patience from his supporters, many of whom have been hit by the blowback of retaliatory tariffs.
"The globalist Koch Brothers, who have become a total joke in real Republican circles, are against Strong Borders and Powerful Trade," Trump tweeted Tuesday morning.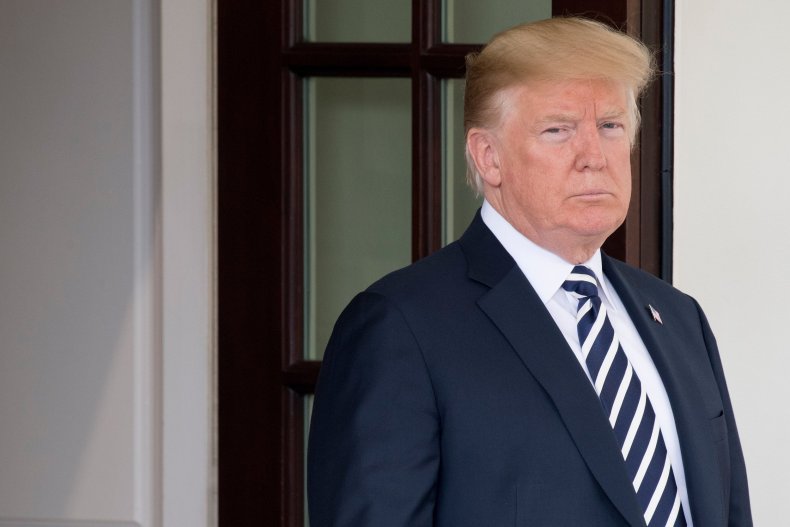 "I never sought their support because I don't need their money or bad ideas. They love my Tax & Regulation Cuts, Judicial picks & more. I made them richer.
"Their network is highly overrated, I have beaten them at every turn. They want to protect their companies outside the U.S. from being taxed, I'm for America First & the American Worker—a puppet for no one. Two nice guys with bad ideas. Make America Great Again!"
The Koch brothers, who have long been a major funder of the Republican Party, campaign primarily through their group Americans for Prosperity.
They indicated they would be less partisan in the future, putting money behind any candidates or campaigns that advance the overall libertarian agenda they believe in.
A day before Trump's Twitter outburst, the Koch network unveiled a new strategy to build "broad-based coalitions" on issues. "We'll engage in politics to a degree to which it's really moving our overall agenda," 82-year-old Charles Koch said, reported NBC News.
"The divisiveness of this White House is causing long-term damage," said Brian Hooks, co-chair of the Koch-backed Seminar Network, using more direct language.
The Koch fortune comes from the petroleum-refining industry. According to Forbes, 78-year-old David Koch and brother Charles are each worth $53.1 billion. The brothers are known to have campaigned against climate change regulations.
They did not support the Trump campaign in 2016 and have clashed with Trump on a number of issues, including child separation from parents at America's border, not just trade.
But they did support Trump's massive program of tax cuts, and put their money behind campaigns trying to sell it to the American public.
Steve Bannon, the former White House chief strategist, has also attacked the Koch brothers over their stance on the president.
"What they have to do is shut up and get with the program, OK?" Bannon told Politico. "And here's the program: Ground game to support Trump's presidency and program, [and] victory on November 6," said Bannon, referring to the midterms, in which Republicans hope to fight off an anti-Trump backlash and maintain control of Congress.
"We support policies that help all people improve their lives. We look forward to working with anyone to do so," James Davis, a spokesman for the Koch network, said in a statement to Newsweek responding to Trump's tweets.
This article was updated to include a statement by James Davis.