Trump's Kwanzaa Statement Leaves Out Obama-Era Praise For African-American Values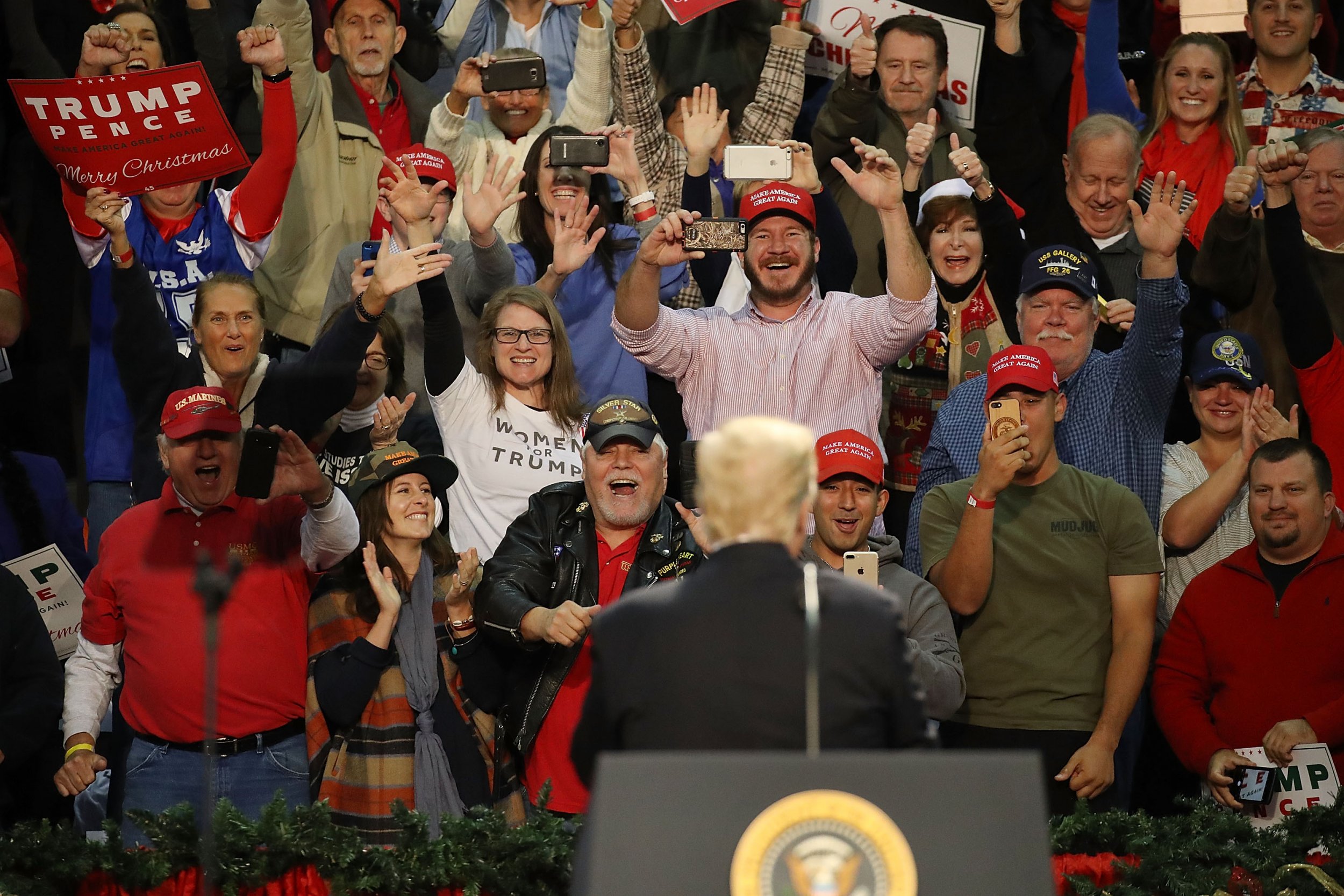 President Donald Trump's first White House statement honoring Kwanzaa left out language celebrating African-American culture that had become a staple of former President Barack Obama's comments about the holiday.
Trump's three-sentence statement, issued Tuesday, contained similar language to Obama's previous remarks but included little of Obama's emphasis on the broader values of African-American heritage.
"Today marks the first day of Kwanzaa, a weeklong celebration of African American heritage and culture. Together, let us celebrate during this joyous time the richness of the past and look with hope toward a brighter future," Trump's statement said.
"As families and friends join to light the Kinara, Melania and I extend our warmest wishes for a joyful holiday season and a prosperous year to come."
Kwanzaa is a week-long celebration at the end of every year honoring African-American culture, and it includes a ritualistic lighting of a candle holder called a kinara.
In Obama's statements about the holiday, he consistently emphasized the values that all Americans can find in culture celebrated on Kwanzaa.
"For families across the country, today marks the beginning of a joyous time to reflect on the rich African-American culture and to remember the principles of unity, self-determination, collective work and responsibility, cooperative economics, purpose, creativity and faith—principles that reflect our most cherished values as Americans," Obama wrote in his 2016 Kwanzaa statement.
He struck a similar note in 2015, writing, "Kwanzaa's seven principles—unity, self-determination, collective work and responsibility, cooperative economics, purpose, creativity and faith—are also shared values that bind us as Americans. And in the spirit of the season, we reflect on the blessings of the past year and commit to building a brighter future for all our children."
Obama used similar language spotlighting African-American values in his other presidential statements about Kwanzaa—and his comments caught Trump's wrath years ago.
In December 2011, after Trump had started promoting the "birther" conspiracy theory about Obama's birthplace, Trump on Twitter falsely accused Obama of issuing statements about Kwanzaa but not Christmas.
"What a convenient mistake: @BarackObama issued a statement for Kwanza but failed to issue one for Christmas," Trump wrote in a tweet, misspelling the holiday and linking to a story by Gateway Pundit, a conspiracy theory website that would later support his run for the White House.
That year, Obama had tweeted "Merry Christmas and happy holidays" to his followers and joined the annual Christmas in Washington TV special, which included performances by CeeLo Green, Victoria Justice and Justin Bieber. The long-running TNT special was canceled in 2015.
Trump campaigned on a vow to promote the phrase "Merry Christmas" over the more politically correct "Happy holidays," and he has overtly emphasized the Christmas line in public appearances and statements in December.
Trump's White House was repeatedly criticized through 2017 for overlooking minorities in a statement recognizing important cultural events. The White House made no mention of Jews in its Holocaust Remembrance Day message in January, and did not acknowledge the LGBT community in a proclamation for World AIDS Day in November.
The White House did not return messages from Newsweek.