Trump Laments Lack of 'Congratulations or Praise' After Dismal GOP Midterms
Former President Donald Trump is disappointed that he is not receiving enough "congratulations or praise" for his "great success" following an underwhelming performance by Republicans in this year's midterms.
GOP predictions of a massive "red wave" failed to materialize this week, with Democrats faring better than most expected. Control of both chambers of Congress remained up in the air as of Friday. Trump has been getting fierce GOP backlash in the days following the elections while attempting to spin the results as a personal victory.
In a Truth Social post on Friday, he said he was unfairly receiving more criticism than praise.
"I had such great success on Endorsements, perhaps success like no one has had before, both for Republican Nominations and the General Election itself, and I continue to get Fake News, RINO, and Radical Left criticism, but seldom congratulations or praise," Trump wrote. "That's the way it is, and that's the way it will always be!"
In previous Truth Social posts this week, Trump has boasted that most of his more than 200 endorsed candidates won their elections. However, he failed to mention that his endorsements were dominated by candidates who were heavily favored to win their elections because they were running in solidly Republican areas.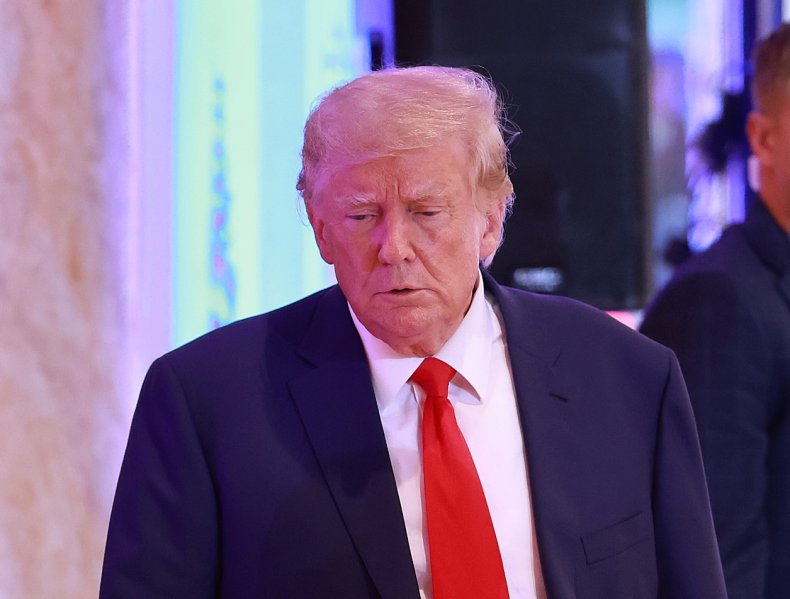 Trump's relatively small selection of endorsements for Republican candidates in competitive races fared far worse, although some races are yet to be called.
The former president has suggested, without evidence, that massive fraud could be a factor in elections where his endorsed candidates have lost or are behind. He has not suggested fraud in the elections where his candidates came out ahead.
Instead of praising Trump, some Republicans have suggested that his influence may ultimately be responsible for lost races and Democrats retaining control of the Senate.
Retiring GOP Senator Pat Toomey of Pennsylvania, who will be replaced by Democrat John Fetterman following his win over Trump-endorsed Mehmet Oz, has described the former president's influence as "disastrous."
"I think a huge factor in all of this was the disastrous role of Donald Trump in this whole process," Toomey told The Wall Street Journal. "All across the country we see that the hardcore MAGA candidates dramatically underperformed more conventional Republicans, so that's a big reality that we have to recognize."
Toomey was far from the only high-profile conservative to lash out at Trump after the elections. Virginia Lieutenant Governor Winsome Sears, the national chair of the group Black Americans to Re-Elect President Trump in 2020, called Trump "a liability" in a Fox Business interview on Friday. He also urged Trump to "step off the stage" before doing more damage
Trump has reportedly been warned against following through on a plan to announce a 2024 presidential run next week, with some arguing that reelected Florida Governor Ron DeSantis has a better chance of winning back the White House for Republicans.
Jason Miller, a longtime Trump adviser, confirmed that the former president "is going to announce on Tuesday that he's running for president" while appearing Friday on Steve Bannon's War Room podcast.
Newsweek reached out to the Republican National Committee and Trump's office for comment.