Donald Trump Lashes Out at Law Enforcement in California, Threatens to Pull ICE Agents From State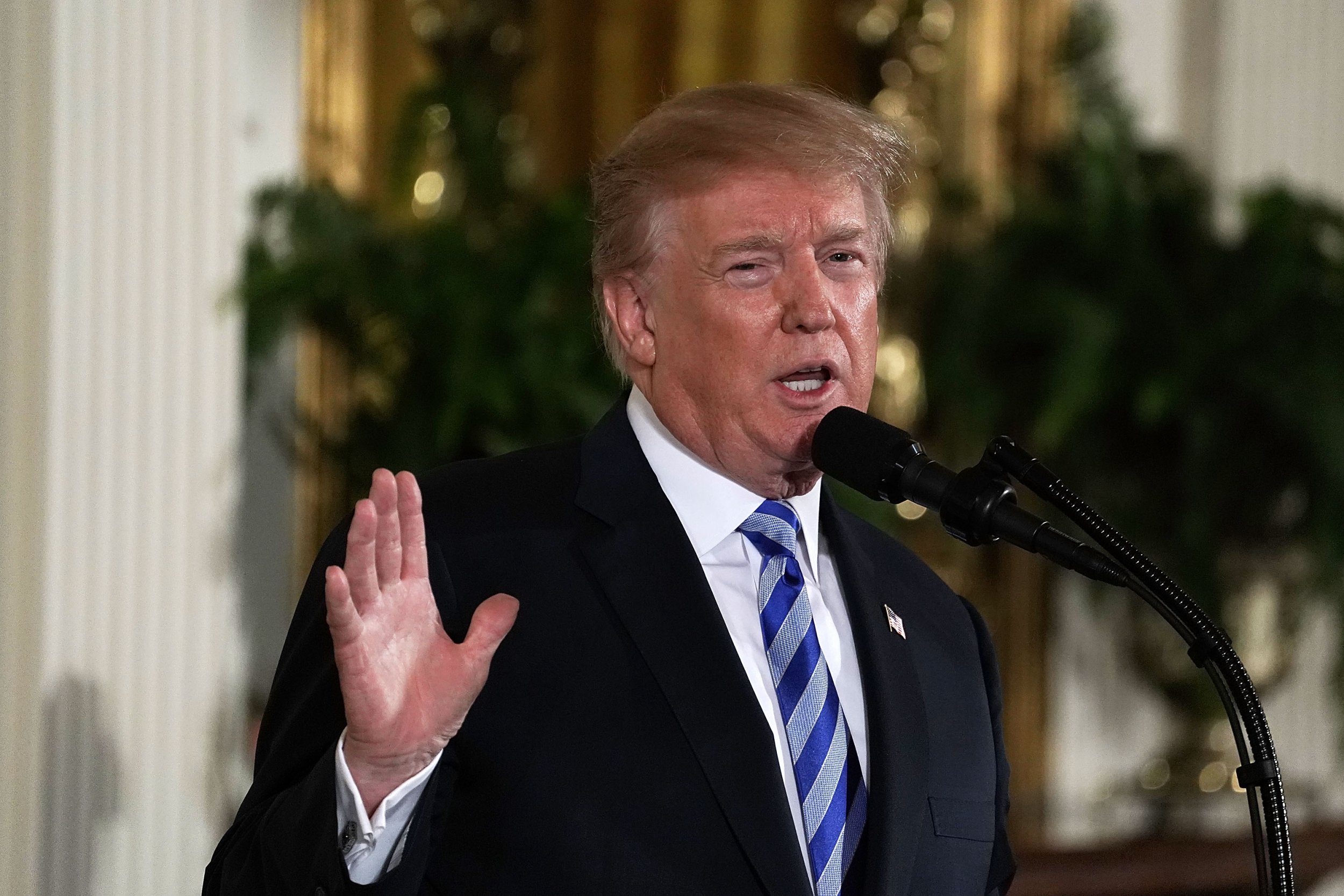 President Donald Trump has threatened to pull U.S. Immigration and Customs Enforcement (ICE) agents out of California on Thursday, accusing the state's police of being soft on crime.
The U.S. leader said California was doing a "lousy management job" and accused the state of protecting "horrible criminals" by allowing the existence of sanctuary cities, which limit their cooperation with the federal government when it comes to enforcing immigration law.
Trump called California's sanctuary city situation a "disgrace" and said he was thinking about pulling ICE agents from the state, warning that it would be a "crime nest" without the presence of federal agents.
"Frankly, if I wanted to pull our people from California, you would have a crime nest like you've never seen in California," Trump said during a meeting with state and local officials on school safety and gun violence.
"If we ever pulled our ICE out, and we ever said, 'Hey, let California alone, let them figure it out for themselves,' in two months they'd be begging for us to come back. They would be begging. And you know what, I'm thinking about doing it," the president added.
The U.S. leader also said his government has been getting "no help from the state of California" in its bid to crack down on the infamous MS-13 gang.
California politicians and law enforcement officials were quick to hit back at the president, saying Trump does not understand California's approach to tackling crime.
Read more: Police who help ICE detain undocumented immigrants could be 'violating fourth amendment,' experts say
"The president's obsession with our state is growing more outrageous by the day," said Sen. Dianne Feinstein, D-Calif., in a statement following Trump's remarks. "The president's attacks are not only mean-spirited, they're patently false."
"In California we protect all of our people from criminals and gangs, as well as dangerous assault weapons," Governor Jerry Brown said in a statement. "We do our job Mr. President, you do yours."
The American Civil Liberties Union in Southern California tweeted out: "Don't threaten us with a good time," in response to the U.S. leader's remarks.
Trump's threat comes as his administration is heaping pressure on sanctuary jurisdictions, with the Justice Department recently threatening to withhold millions of dollars in federal grant money to communities that refuse to cooperate with federal law enforcement.
A number of cities have refused to stand down in the face of threats from the Trump administration, with lawsuits already pending in California and other states, over whether the administration is overstepping its authority by trying to withhold grant money.