Trump Lashes Out at National Security Adviser H.R. McMaster for Describing Evidence of Russian Meddling as 'Incontrovertible'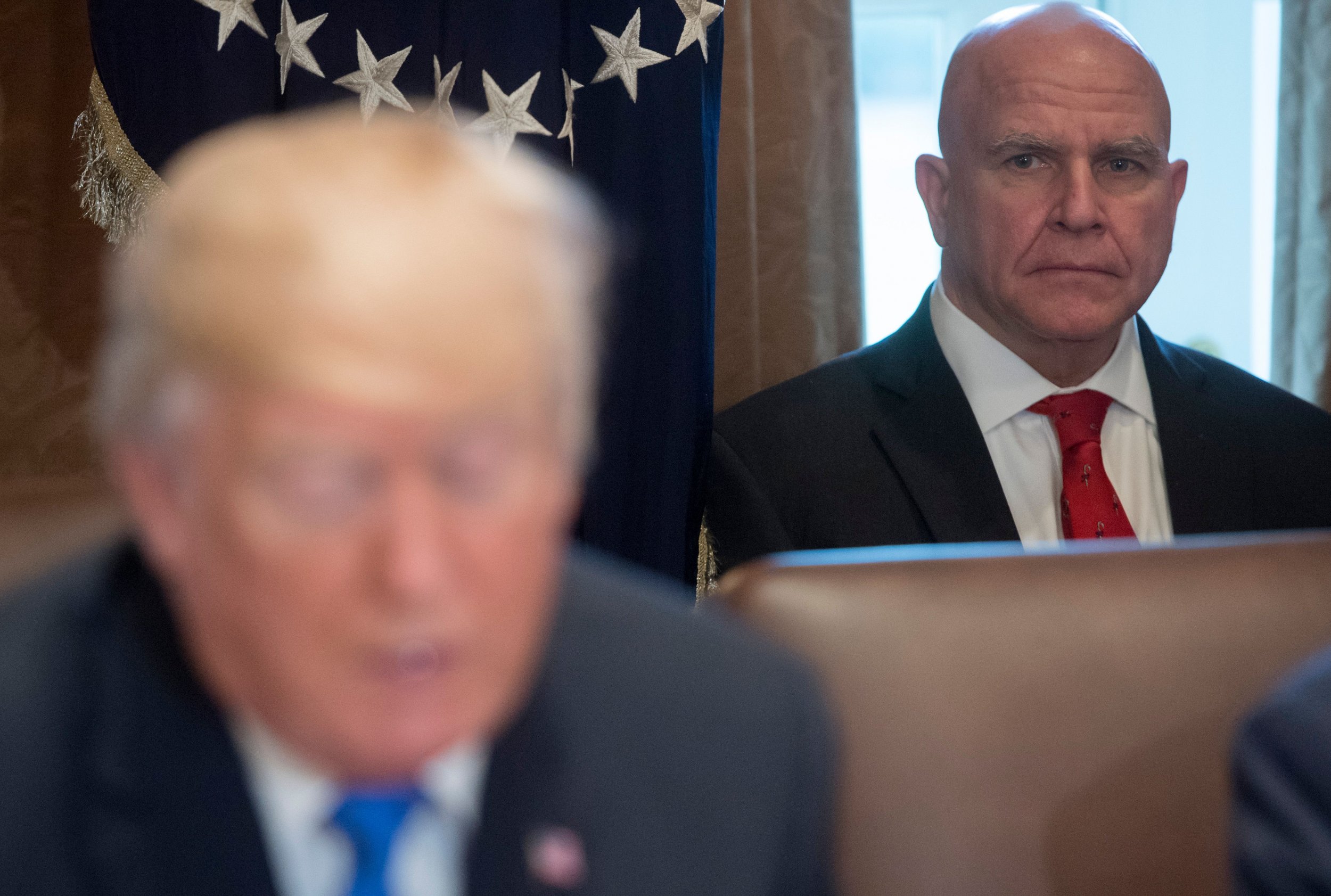 President Donald Trump criticized his own national security adviser in a late-night tweet after the former general said at a conference that evidence was "incontrovertible" that Russia interfered in the 2016 election.
H.R. McMaster made the comments at a security meeting in Germany on Saturday, citing Friday's detailed indictment by Special Counsel Robert Mueller of 13 Russians in a sophisticated multi-year cyber-attack to subvert the election.
In an exchange with a member of a Russian delegation, McMaster said "with the FBI indictment, the evidence is now incontrovertible" of Russia's cyber disruption and meddling.
In the tweet, however, Trump said McMaster had left out key details.
"General McMaster forgot to say that the results of the 2016 election were not impacted or changed by the Russians and that the only Collusion was between Russia and Crooked H, the DNC and the Dems," Trump tweeted late Saturday night, part of a barrage of late night and early Sunday Twitter missives questioning Mueller's ongoing probe.
In the tweet, Trump alluded to a controversial dossier partly funded by the presidential campaign of Hillary Clinton alleging that Trump had been ensnared by Russian intelligence, and a controversial uranium deal that was sealed during Clinton's tenure as secretary of state.
Trump has faced criticism since the indictments were unveiled for failing to address the seriousness of the allegations or how the U.S. would defends itself from further attempts at electoral subversion by foreign powers, and instead focussing on claims that the indictments do not personally implicate him.
Indeed, in a further tweet Saturday he renewed his attacks on the Russia probe, which he has previously dismissed as a partisan witch hunt, blaming the FBI for failing to act on a tip about alleged Florida high school gunman Nikolas Cruz because the agency was distracted by the Russia investigation.
Trump also defended his prior doubt about Russian hacking, saying that his campaign never colluded with Russia, and praising longtime critic, Rep. Adam Schiff, for saying that the Obama administration bears some blame for not stopping the cyber-meddling before the 2016 election—though he did so in classic Trump fashion.
"Now that Adam Schiff is starting to blame President Obama for Russian meddling in the election, he is probably doing so as yet another excuse that the Democrats, lead by their fearless leader, Crooked Hillary Clinton, lost the 2016 election. But wasn't I a great candidate?" the president tweeted.
Trump's tweet about McMaster is not the first time he has publicly contradicted the view of his own security officials that Russia meddled in the 2016 election, declaring after a November meeting with Vladimir Putin that he believed the Russian president's assurances that no meddling took place.