Former President Donald Trump directed a string of insults at New York prosecutors Monday, as the Trump Organization faces criminal charges, calling them "rude, nasty and totally biased" in a statement sent out by the Save America PAC.
"Radical Left New York City and State Prosecutors, who have let murderers, rapists, drug dealers, and all other forms of crime skyrocket to record levels," Trump wrote Monday, "who have just announced that they will be releasing hundreds of people involved in violent crime back onto the streets without retribution of any kind, are rude, nasty, and totally biased in the way they are treating lawyers, representatives, and some of the wonderful long-term employees and people within the Trump Organization."
"Now they just leaked that we were given one day, today, to make our case about things that are standard practice throughout the U.S. business community, and in no way a crime," Trump said.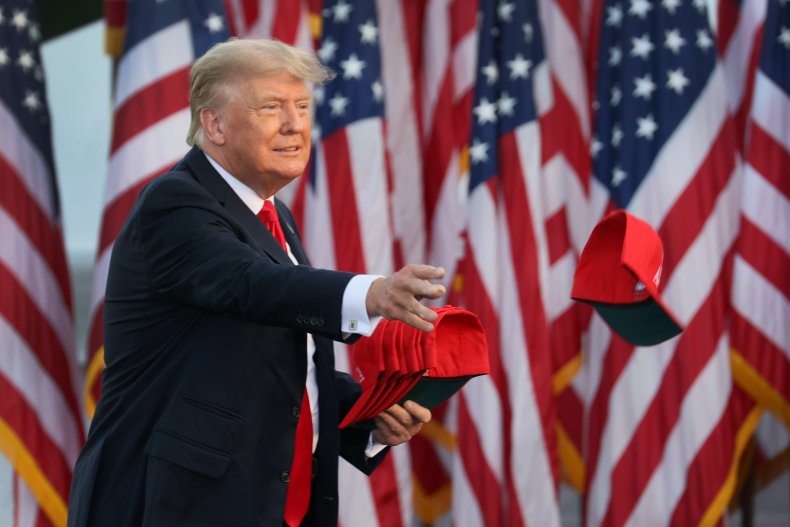 Although he did not specify what practices he was referring to, his statement is likely related to the Trump Organization being targeted for not paying taxes on fringe benefits, which the organization's lawyers have argued is unprecedented.
The Manhattan district attorney's office and New York attorney general's office have been investigating whether Trump Organization executives, including Chief Financial Officer Allen Weisselberg, received fringe benefits without paying taxes on them, which is illegal. The current Trump Organization leadership includes the former president's sons, Donald Trump Jr., and Eric Trump.
Trump accused the prosecutors of targeting him because of politics, calling their actions "devastating for New York."
"Having politically motivated prosecutors, people who actually got elected because they will 'get Donald Trump,' is a very dangerous thing for our Country," he said in the statement.
"In the end, people will not stand for it," he predicted. "Remember, if they can do this to me, they can do it to anyone!"
"Why would anyone bring their company to New York, or even stay in New York, knowing these Radical Left Democrats would willingly target their company if viewed as a political opponent?" Trump appeared to be issuing a warning to New Yorkers that their state might suffer economically as a result of the probe into his family's company.
He accused prosecutors of unfair actions, including hiring a "'Never Trumper' lawyer from a Trump-hating law firm to work on the case."
"It is a continuation of the greatest Witch Hunt of all time," Trump said.
Newsweek reached out to New York Attorney General Letitia James for comment.