Making Fun Of Trump: The 6 Best Jokes From Late-Night TV About The President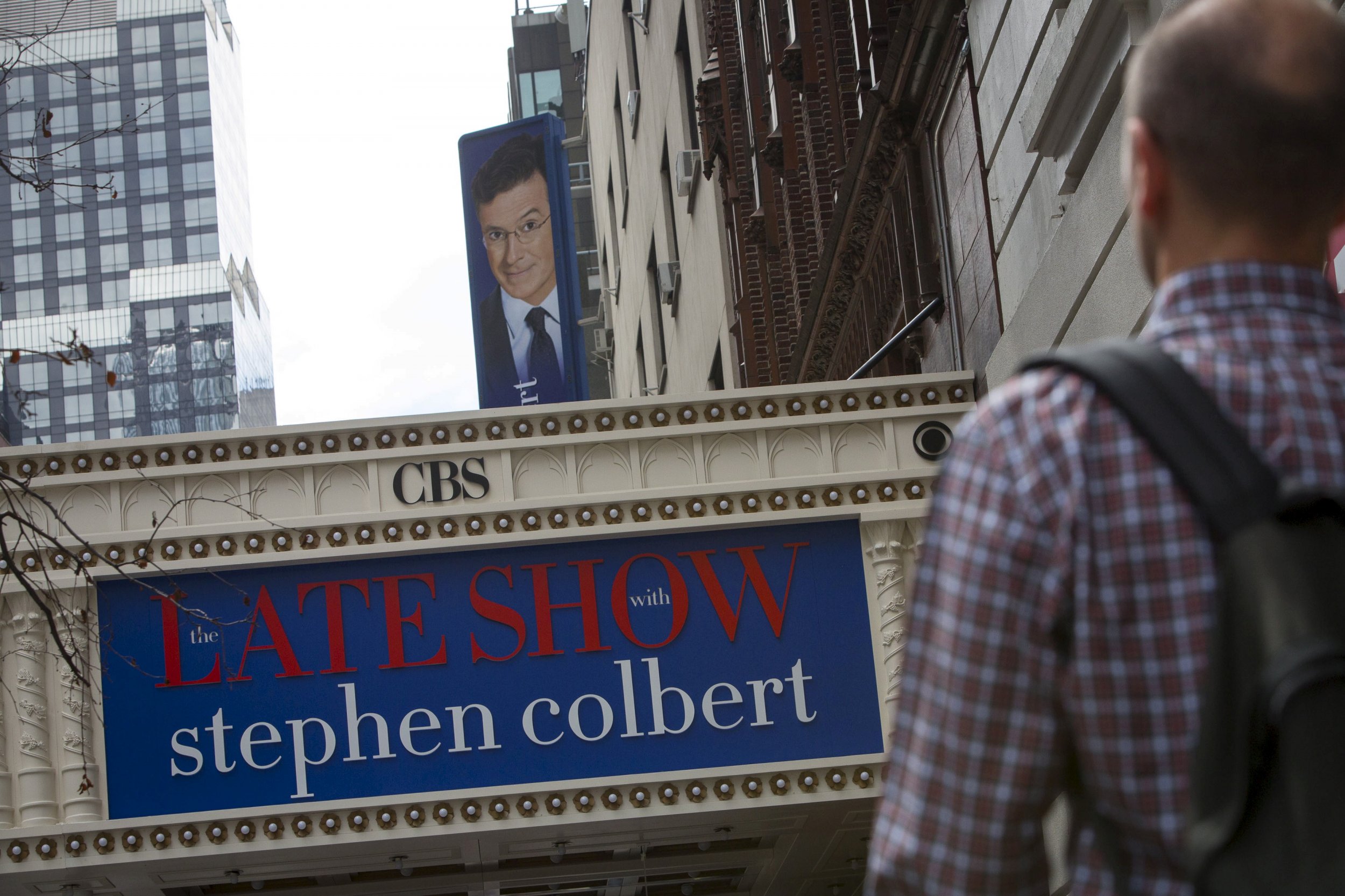 Late-night television dominated the airwaves and social media this week after a perhaps crude monolog by CBS' Stephen Colbert and a heartfelt, uplifting story by ABC's Jimmy Kimmel that included a heavy political message. Both segments centered on President Donald Trump's administration, and a new study shows the billionaire mogul has set new records as fodder for late-night TV hosts, especially when it comes to punchlines.
George Mason University's Center for Media and Public Affairs released the study Thursday that perused the monolog of Colbert, Kimmel, "The Tonight Show's" Jimmy Fallon and "The Daily Show's" Trevor Noah and found Trump is well on pace to set a new comedic bar for the Oval Office.
Between his inauguration on January 20 and April 29, his first 100 days in office, Trump was the basis for 1,060 jokes. The total surpassed the grand totals of former presidents Barack Obama (936), George W. Bush (546) and Bill Clinton (440) during each of their entire first years in office, according to Politico.
Trump is also on pace to surge past Clinton's record of 1,717 jokes set in 1998, when his administration and legacy was engulfed with the scandal involving former intern Monica Lewinsky. Colbert, the former host of Comedy Central's scathing political parody the "Colbert Report," led the pack of late-night hosts with 337 Trump-themed jokes, with Noah just behind him at 315 jokes.
Colbert received heavy criticism for his Monday night monolog and many conservatives took to Twitter to start the "#FireColbert" trend and some even accused him of homophobia for using the term "c***-holster" to describe exactly what Trump's mouth "is only good for." Kimmel's story about his infant son's heart condition was received far more positively, except for the closing part that called for the administration to make sure a child isn't a casualty in the ongoing feud over the country's healthcare system and Trump's attempt to repeal and replace Obamacare.
But, unlike those two cases, many of the 1,000-plus jokes were sharp, timely and uproarious.
Here's a select choice of some of the best puns lobbed at Trump, which touched on his executive orders, public speaking gaffes and even his "tiny" hands.
The Red Button
About a week before his tirade, Colbert was fretful about what happens if Trump pushes a strategically placed red button on his desk. The joke starts at the 6:03 mark.
Meet The Press
Following Trump's wild and widely-panned press conference on Feb. 17, his first in office and on his own, Colbert used his entire 11-minute-plus monolog to tackle the scene.
Wheel Of Decisions
Though Fallon's been labeled "soft" on Trump, especially after tussling his hair last year, he was on point 10 days into the new administration with the "Wheel of Decisions." Fallon tackled how Trump selected his cabinet, how hard it was to use vending machines because his hands are so big and how Trump's highly controversial executive orders were all decided with a giant carnival wheel.
This Is TNN
Embodying the president, this time Fallon unveiled the Trump News Network, or TNN, Trump's 24/7 YouTube live stream channel. According to Fallon's Trump, TNN is "the only news network that is 100 percent fair and 112 percent factual."
Crowd Size
Kimmel came out red-hot right after Trump's inauguration, taking on the president's first speech before the Central Intelligence Agency one day after he took the Oath of Office. Kimmel pointed out how Trump spent much of the speech vilifying the media for questioning the size of the inauguration crowd. Kimmel compared the shots of Obama's crowd in 2009 and Trump's this year to a before-and-after shot for a Rogaine commercial.
The Joker
Nearly a week into his term, Noah showed how Trump only watches news programs that praise him and may have set the tone for the first 100 days by analyzing the president's first interview. The 8-minute clip maligned Trump's executive order travel ban and accusations of voter fraud, capped with a pinpoint reference to "The Dark Knight."