Donald Trump's Latest Approval Rating Dips amid 'Trumpcare' Woes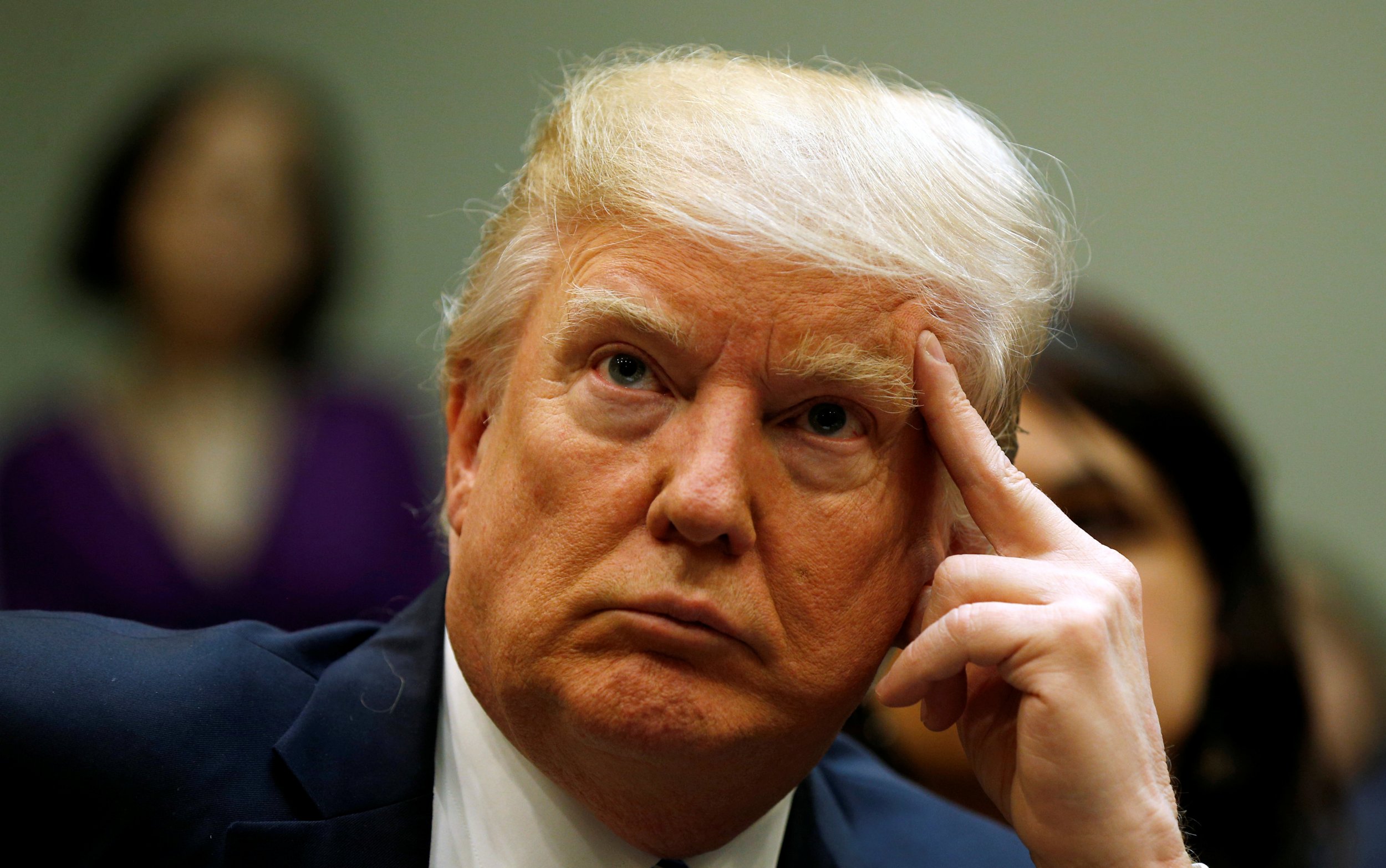 Donald Trump, already at a historic low in approval ratings for a new president, hasn't grown any more popular—and the battle over a health care bill to replace the Affordable Care Act doesn't seem to be helping him. A pair of surveys this week showed Trump's approval rating dipped slightly.
The latest data from Gallup's tracking poll showed just 39 percent of Americans approved of the president's performance in the first 50 days or so on the job. That's down from 42 percent over the weekend. Fifty-five percent, meanwhile, disapproved of Trump's performance. Gallup surveyed about 1,500 adults with a margin of error of plus or minus three percentage points.
The most recent figure from Rasmussen Reports published Tuesday put Trump's approval rating among likely U.S. voters at 46 percent, down from 49 percent last week. Fifty-three percent disapproved. Rasmussen, which typically finds better results for Republicans, sampled 1,500 likely voters with a margin of error of plus or minus 2.5 percentage points.
Gallup data has shown that the same demographic groups that voted for Trump in November largely approve of the job he has done in the White House. Sixty-seven percent of white males without a college degree, for instance, approved of Trump's job performance, Gallup found. Overall, the president remains historically unpopular. His approval rating during the first week of March was the worst for a newly elected president in more than six decades. In March of 2009, former President Barack Obama had a 62 percent approval rating, according to Gallup.
Trump's presidency has gotten off to a rocky start. Most recently, the president has thrown his support behind the American Health Care Act (which the White House has resisted referring to as "Trumpcare"). The Obamacare replacement has drawn criticism from both Democrats and Republicans and would leave some 24 million Americans without coverage in about a decade's time, according to an estimate from the Congressional Budget Office (CBO).
A Morning Consult/Politico poll released Wednesday found that 46 percent of voters approve of Trumpcare to some degree. Americans were split on how it would affect health care in the U.S. Thirty-one percent of voters felt it would improve the quality of health care while 30 percent said it would lessen quality.