'Fox & Friends' Host Suggests Trump 'Run a Private Investigation' Into Adam Schiff After Probe Announced
Bristling at House intelligence committee Chairman Adam Schiff's Wednesday declaration that Democrats would be investigating the finances of President Donald Trump, Fox & Friends host Brian Kilmeade questioned why the commander in chief didn't respond by opening investigations into Schiff.
Schiff said on Wednesday a wide-ranging investigation would continue looking into Russian actions during the 2016 presidential elections and also scrutinize "whether any foreign actor has sought to compromise or holds leverage, financial or otherwise, over Donald Trump, his family, his business, or his associates," according to CNN.
Kilmeade and co-hosts Ainsley Earhardt and Steve Doocy spoke with Fox News legal analyst Andrew Napolitano on Thursday.
"Why not investigate [Representative] Adam Schiff? Why not investigate [Representative] Maxine Waters?" Kilmeade asked, saying, "How did they become rich?"
Napolitano noted, "Democrats control the Congress, and they won't investigate their own."
Kilmeade responded by asking, "Does the president have an attorney? Why doesn't the president just run a private investigation onto Adam Schiff?"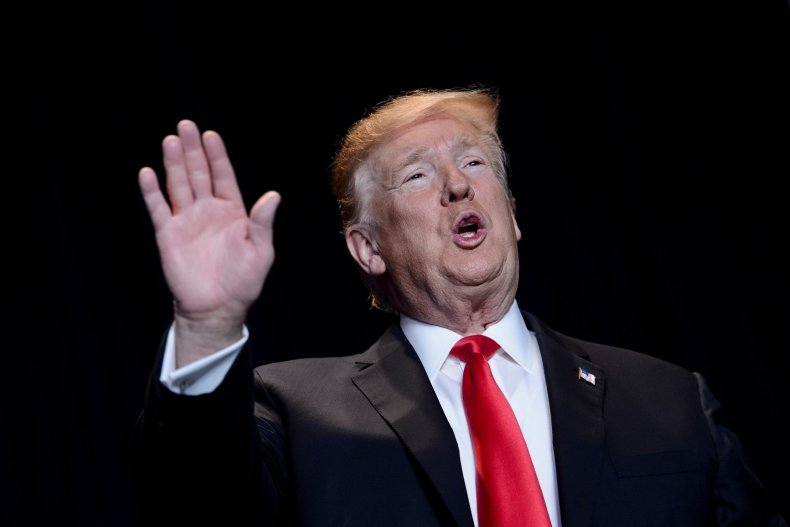 The hosts of Fox & Friends have regularly criticized the investigation of special counsel Robert Mueller, who is looking into Russian interference in the 2016 election. After last month's indictment of longtime Trump adviser Roger Stone, who was charged with obstruction, witness tampering and making false statements, Doocy questioned, "Where is the Russia collusion?"
The show also regularly features guests who rail against the Mueller investigation as a witch hunt and dismiss the relevance of developments in the ongoing probe.
The president has harshly criticized the Wednesday announcement.
"He has no basis to do that. He's just a political hack who's trying to build a name for himself," Trump said.
"So now Congressman Adam Schiff announces, after having found zero Russian Collusion, that he is going to be looking at every aspect of my life, both financial and personal, even though there is no reason to be doing so. Never happened before! Unlimited Presidential Harassment...." Trump wrote early Thursday morning.
Schiff wrote Wednesday on Twitter: "I can understand why the idea of meaningful oversight terrifies the President. Several of his close associates are going to jail, others await trial, and criminal investigations continue. We're going to do our job and won't be distracted or intimidated by threats or attacks."