Trump to Launch Video Streaming Service to Compete With 'Woke,' 'Politicized' Programming
Former President Donald Trump, a frequent critic of the media, plans to wade into the world of video streaming services and potentially web services and payment processing as well.
Trump, who was kicked off all his social media accounts in the wake of the U.S. Capitol riot on January 6, has been teasing the launch of a Trump-approved social media platform for months. Last week, he announced the creation of the Truth Social platform, and on Tuesday he shared his plans to go beyond social media. The platform will operate under the Trump Media and Technology Group (TMTG), a company designed to "challenge the dominance" of big tech, according to Trump.
Calling Truth Social "only the beginning" of the group's plans, Trump said an on-demand video streaming service to compete with the "woke and politicized 'entertainment' programming created by Big Tech and Big Media players" is being launched. He added that the group also sees opportunities to create "cancel-proof" alternatives in web services and payment processing.
"It's a tremendously difficult set of challenges—and I realized I might be the only person in America with the megaphone, the resources, the experience, and the desire to make it all happen," Trump said in a statement Tuesday.
Much of the statement was focused on the censorship he's been railing against for years. Trump noted that a small group of "self-righteous scolds" were dictating what people can "think, say, share and do."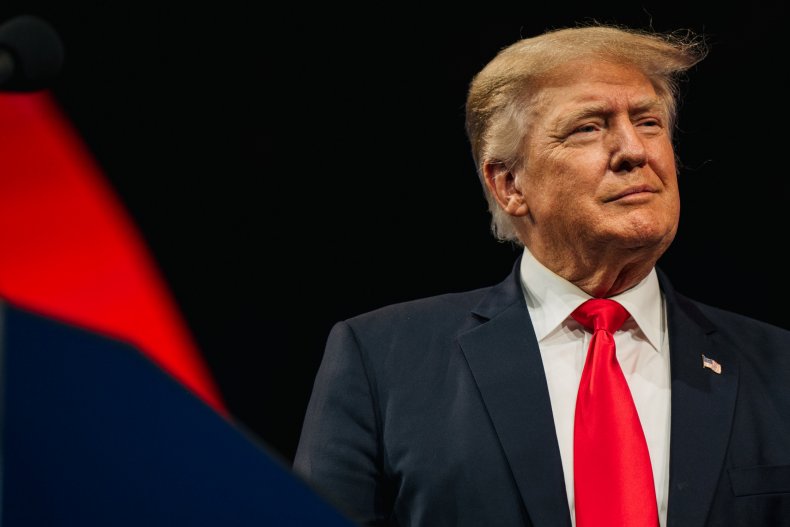 Trump took particular issue with doctors being banned from social media for "contradicting 'health authorities'" and scientists being criticized for backing the belief that the coronavirus may have originated in a laboratory in Wuhan, China, where the first cases were found. He also targeted social media for censoring stories about President Joe Biden's son Hunter Biden before the 2020 presidential election.
"And as everyone knows, we've seen a sitting president of the United States effectively silenced by a small oligarchy of tech titans and 'mainstream' media corporations," Trump said in the statement, before blaming "cancel-culture" and censorship for the chaotic Afghanistan withdrawal, inflation and immigration problems.
Trump's Truth Social is set for a beta launch in November, with the goal of fully rolling out the platform in early 2022. However, it's already faced a series of hurdles. The Verge reported that Truth Social violated a license agreement with the code it used for the platform's creation. Eugen Rochko, founder of Mastodon, told Vice that the platform's code "absolutely" appears to be based on his company's code and that he intends to seek legal counsel, according to Talking Points Memo.
On Monday, Digital World Acquisition Corp., the special purpose acquisition company that merged with the former president's social media company, saw a sharp decline in price, falling 11 percent.
While Trump's platforms are likely to attract his supporters, the former president acknowledged in his Tuesday statement that it needs to attract "millions of users," including independents and Democrats.
In a 22-slide PowerPoint presentation on the company's website, the company said that TMTG+ and TMTG News are intended to compete with companies like Netflix and Disney+, as well as media outlets like CNN.
Newsweek reached out to TMTG for comment about the timing of the video streaming service's rollout but did not hear back before publication.