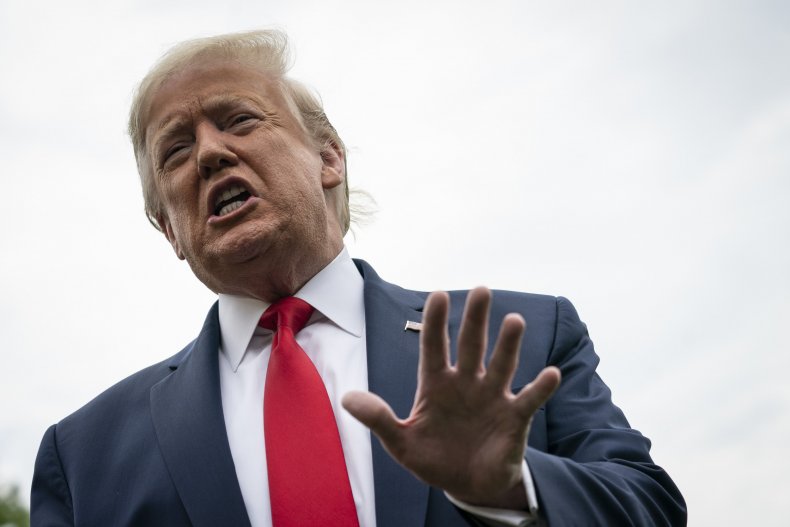 A massive effort to fast-track a coronavirus vaccine—nicknamed "Operation Warp Speed"—will be "unlike anything the country has seen since the Manhattan Project," President Donald Trump vowed Friday.
"There's never been a vaccine project anywhere in history like this," Trump said during a briefing in the White House Rose Garden. "We're looking to get it by the end of the year if we can—maybe before."
Health experts have predicted that it could take a year or more to develop a vaccine for the novel coronavirus that has swept the globe and prompted wide-spread economic upheaval.
But Trump said he's dedicating the "full resources of the United States government" to develop and manufacture a vaccine and will continue to expedite any efforts by cutting regulatory barriers.
"This will eliminate any unnecessary delay and enable us to begin providing Americans with a proven vaccine," Trump said. "It's risky. It's expensive, but we'll be saving massive amounts of time—saving years."
Trump has tapped Moncef Slaoui, a venture capitalist and former pharmaceutical executive, and four-star Army General Gustave Perna to lead the effort.
Slaoui, who previously led vaccine development at GlaxoSmithKline, said he's been encouraged by the early vaccine development efforts that he's seen.
"These data made me feel even more confident we will be able to deliver a few hundred million doses of vaccine by the end of 2020," he said.
Perna described his directive as a "Herculean task."
"It will be historic as we execute the mission that's been given to us," he said. "I also feel very confident that the team will be able to provide the results as directed."
Dr. Anthony Fauci, the nation's top infectious disease official who, as a member the president's coronavirus task force, has become one of the top voices on the coronavirus response and recovery plans, testified in a Senate hearing this week that a year or two would be a reasonable expectation for the development of a vaccine.
"It's clearly much more likely than not that somewhere in that time frame, we will get a vaccine for the virus," he told the Senate Health, Education, Labor and Pensions Committee.
He has also warned that the lightning-speed development of a vaccine could also pose danger.
"I must warn that there's also the possibility of negative consequences where certain vaccines can actually enhance the negative effect of the infection," he told the senators. "The big unknown is efficacy. Will it be present or absent, and how durable will it be."
Fauci, who has recently faced public pushback from Trump over projections for when the country may be able to reopen, stood with the president as he announced Operation Warp Speed on Friday but didn't speak during the event.
As the coronavirus seized the country this spring, many states went on lockdown, leading to mass job losses as businesses were shuttered or drastically scaled back their efforts.
Trump said Friday that he was glad to see many states are beginning to loosen their restrictions on business and social activity by entering "Phase One" of the guidelines his administration put out for reopening economies.
"We will be reigniting our economic engines," Trump said.