Trump Lawyer Rudy Giuliani Says White-Collar Crime Isn't Really Crime as He Defends Paul Manafort
Donald Trump's personal attorney Rudy Giuliani offered a new defense of Paul Manafort on Thursday, suggesting that just because the former Trump campaign chairman was found guilty of a "white collar crime" doesn't mean he's a criminal.
In an interview with the New York Daily News, Giuliani said: "It's a white collar crime, who the heck is in jeopardy, the American public? I have as much sympathy for Manafort as the President does."
The former federal prosecutor went on to say that the eight counts on which Manafort was found guilty, including tax fraud, bank fraud and hiding foreign bank accounts, could be shrugged off as a "civil tax case" and that he has no idea how the jury came to their conclusion.
Manafort was found guilty by federal prosecutors on Tuesday and will be sentenced to prison later this month. He is the first person to be brought to trial as a result of Robert Mueller's special counsel investigation into Russian election meddling. Manafort had originally been charged on 18 counts, but the jury could not reach an agreement on 10 of the charges.
The comments came as Trump hinted that he would consider a pardon for Manafort, who was the president's former campaign chairman. After the guilty verdict was reached on August 21, Trump said in a series of tweets that he feels "very badly for Paul Manafort and his wonderful family" and went on to call Manafort a "brave man."
But Giuliani said that he has advised Trump not make any pardon until after Mueller's investigation into Russian interference in the 2016 election and possible collusion with the Trump campaign is complete. The former mayor of New York City told the Daily News that the media is so "anti-Trump" that they will attempt to turn a Manafort pardon into "some kind of obstruction of justice."
"He has the power to do it," Giuliani added, claiming that Manafort is "hardly a menace to society."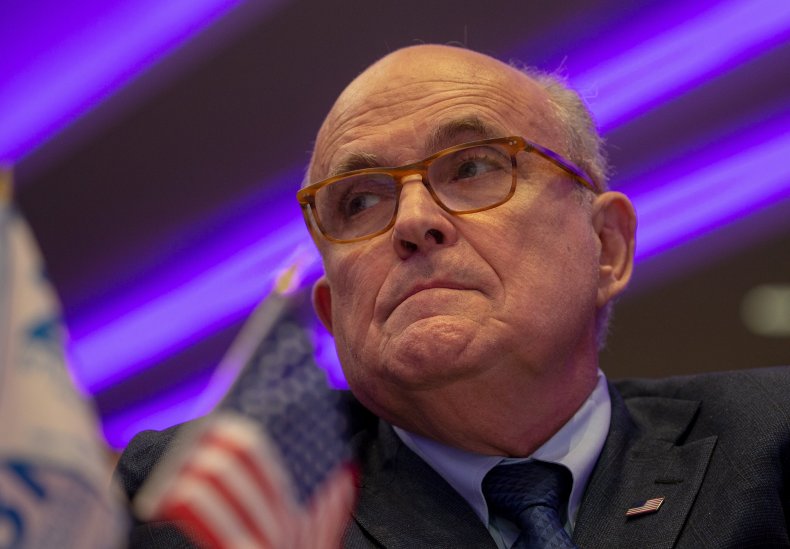 White House press secretary Sarah Huckabee Sanders said on Wednesday that pardons are not currently a conversation in the White House. "Once again, that is not something that has been up for discussion," Sanders said during the press briefing.
But Democrats, and even some Republicans, in Congress have warned Trump not to talk about any potential pardons for either Manafort or Michael Cohen, Trump's former personal lawyer who pleaded guilty to campaign finance violations on Tuesday. Senate Minority Leader Chuck Schumer told reporters that the president "better not talk about pardons for Michael Cohen or Paul Manafort tonight, or any other time in the future."