Rudy Giuliani May Have Just Confessed to a Criminal Conspiracy to Receive Classified Information Without Authorization, Says National Security Lawyer
President Donald Trump's personal attorney Rudy Guiliani told Fox & Friends Wednesday morning that he had access to the transcript of the controversial phone call between President Donald Trump and Ukrainian President Volodymyr Zelensky before the White House released it, and some experts argue there could be legal ramifications.
The White House released the transcript of the July 25 call later on Wednesday. It shows Trump repeatedly pressured Zelensky to work with Giuliani and Attorney General William Barr to investigate former Vice President Joe Biden and his son, Hunter.
Giuliani, a private citizen, told Fox & Friends that he was previously aware of the transcript's classified contents.
"When you read the transcript, there is no mention of $250 million," Giuliani pointed out, referencing military aid for Ukraine that Trump decided to withhold days before the call.
The comment prompted Fox host Brian Kilmeade to ask whether Giuliani had read the transcript. He interjected multiple times without acknowledgment from Giuliani, who continued his defense of the president.
"Mr. Mayor, can I ask, did you read the transcript?" Kilmeade finally asked. Giuliani responded, "Let's say it was read to me."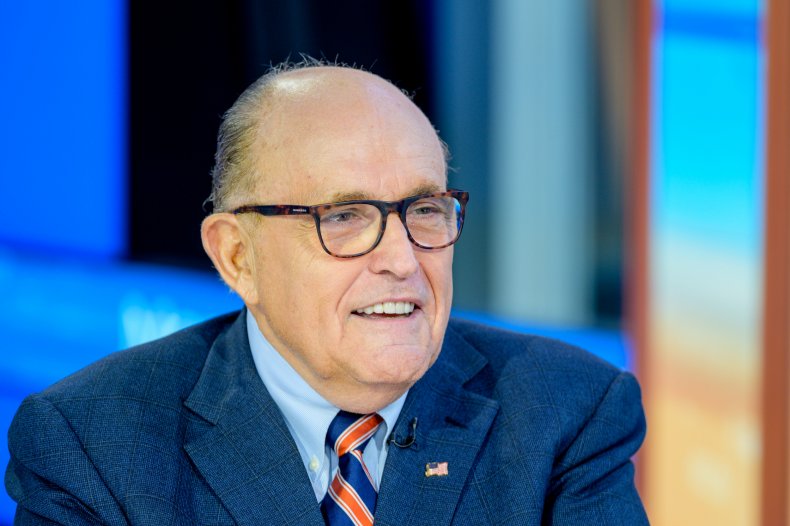 "The whole thing?" Kilmeade asked. "I hope," Giuliani responded.
Yet Giuliani was evasive when Kilmeade asked if Trump brought up Biden during the call. "Maybe he didn't bring it up. Could be possible that the president of Ukraine brought it up," Giuliani said.
According to the transcript, there was no explicit mention of the foreign aid that Trump had withheld. However, Trump did speak openly of the Bidens.
"There's a lot of talk about Biden's son, that Biden stopped the prosecution, and a lot of people want to find out about that," Trump told Zelensky. "So whatever you can do with the attorney general would be great."
House Speaker Nancy Pelosi announced on Tuesday the opening of a formal impeachment inquiry into the president amid the controversy, which was sparked after a whistleblower from within the intelligence community filed a complaint with the inspector general allegedly in response to the call. The Trump administration has so far not released the complaint.
It's unclear if Giuliani was actually privy to the official transcript or just briefed on its content, but some experts argue there may be legal issues if he had access prior to the transcript's release.
In a tweet soon after the segment aired, national security lawyer Bradley P. Moss tweeted, "Rudy is either lying, is confessing to a criminal conspiracy to receive classified information without authorization, or is admitting the president let his personal defense lawyer be read the transcript before anyone else."
Giuliani did not elaborate on how he came to have access to the transcript.