Trump Lawyer Rudy Giuliani's Axed Trip to Ukraine Roils Washington Democrats, Fuels Allegations of Impropriety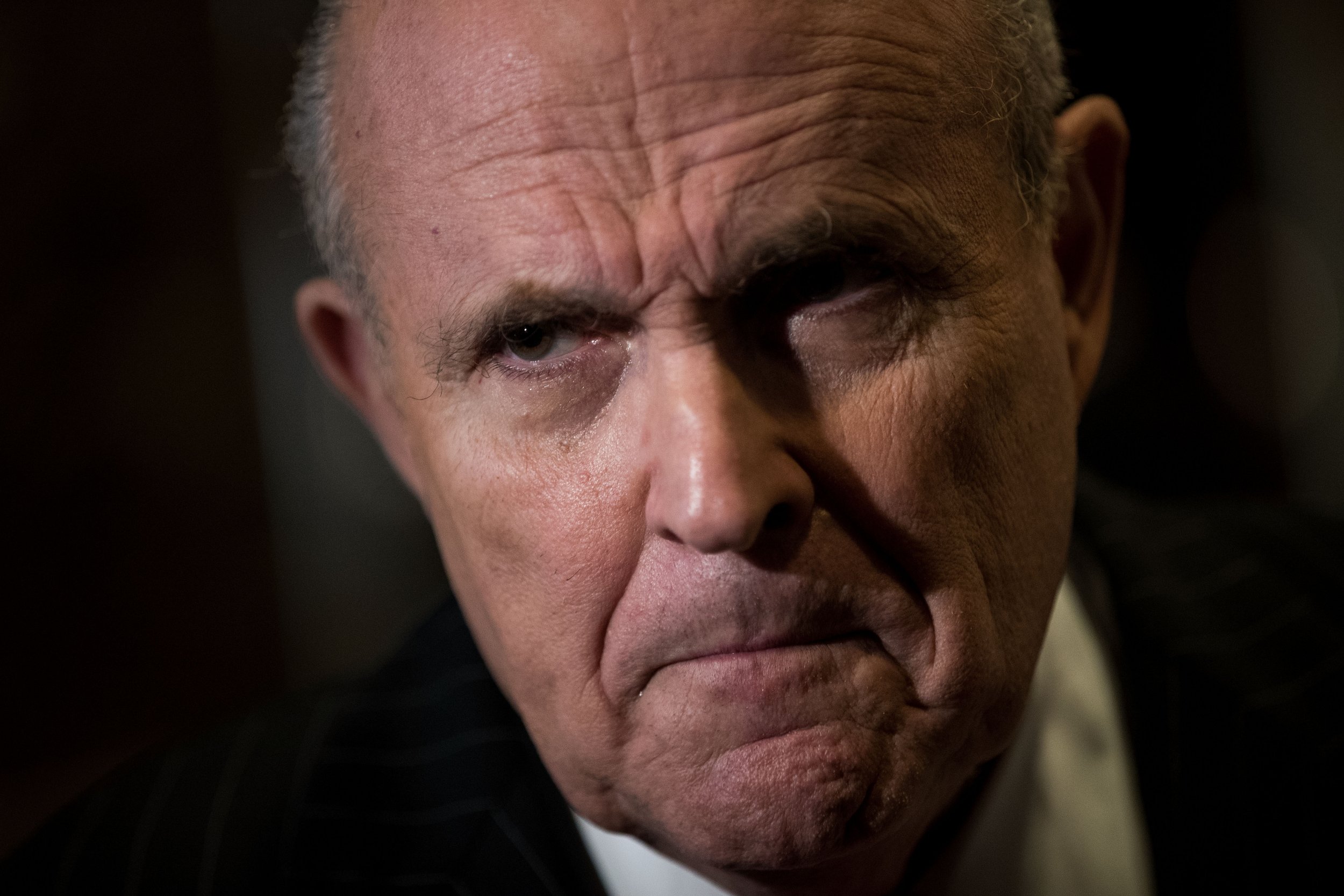 Amid criticism, Rudy Giuliani announced Friday night he would no longer be traveling to Ukraine in an effort to push the country to pursue an investigation into former Vice President Joe Biden's involvement in the 2016 ouster of a controversial prosecutor.
Giuliani, the personal attorney for President Donald Trump, reversed course after Democrats blasted the former New York City mayor for what they viewed as an attempt to court foreign help to stymy the former vice president's run for the Democratic ticket.
Sen. Chris Murphy, a Democrat from Connecticut on the Senate Foreign Relations Committee, went so far as to pen a letter to Republican leadership expressing concern that Giuliani was making the travel plans without government oversight.
"Giuliani is just the tip of the spear, and he isn't done running a shadow foreign policy operation to try to push counties to make up fictions about Trump rivals," Murphy said Saturday morning, after Giuliani canceled his trip. "My request to the Foreign Relations Committee to ask questions stands."
Despite the blowback, Giuliani said the change was made because he didn't want to be surrounded by unnamed Ukrainians who may be "enemies of the president."
During a Fox News appearance Friday, he said the trip seemed like a political trap.
"I'm not gonna go," he explained. "I think I'm walking into a group of people that are enemies of the president, in some cases enemies of the United States, and in one case an already convicted person who has been found to be involved in assisting the Democrats with the 2016 election."
Giuliani did not reveal the names of the people with whom he had planned to meet.
The halted plans cap off what had been several days of controversy surrounding the issue. On Thursday, Giuliani said in an interview with The New York Times that he would be traveling to Kiev in an attempt make inquiries about Special Counsel Robert Mueller's recently concluded investigation into election meddling, as well as Biden's 2016 threat to withhold $1 billion in U.S. loan guarantees if Ukraine did not oust Viktor Shokin, a top prosecutor accused of ignoring corruption who was eventually voted out of office.
At the time of Biden's call, his son Hunter Biden was on the board of an energy company targeted by the prosecutor, which Giuliani charged as a conflict of interest.
"We're not meddling in an election, we're meddling in an investigation, which we have a right to do," Mr. Giuliani told The New York Times about his trip.
To Democrats, the revelation drew clear parallels to Russian interference in the 2016 election.
"Imagine in an ordinary world, the lawyer of the president going to a foreign power and trying to encourage them to investigate the family of a political opponent," Democratic Rep. Adam Schiff said in an interview with Axios. "He said some people might think it's improper. Arguably everyone thinks it's improper. But that's not stopping them."
Those criticisms were echoed by Schiff's Democratic colleagues.
"We have come to a very sorry state when it is considered OK for an American politician, never mind an attorney for the president, to go and seek foreign intervention in American politics," Rep. Jerrold Nadler of New York told reporters Friday.
In an interview with Politico on Friday, Trump said he had planned to talk with Guiliani about the trip and noted that the two had yet to speak "at length" about it. Guiliani had previously claimed that he had the president's support.
"I will speak to him about it before he leaves," Trump said. "I'm just curious about that."