FBI Left Trump Personal Lawyer's Alleged Kremlin Contact Off FISA Request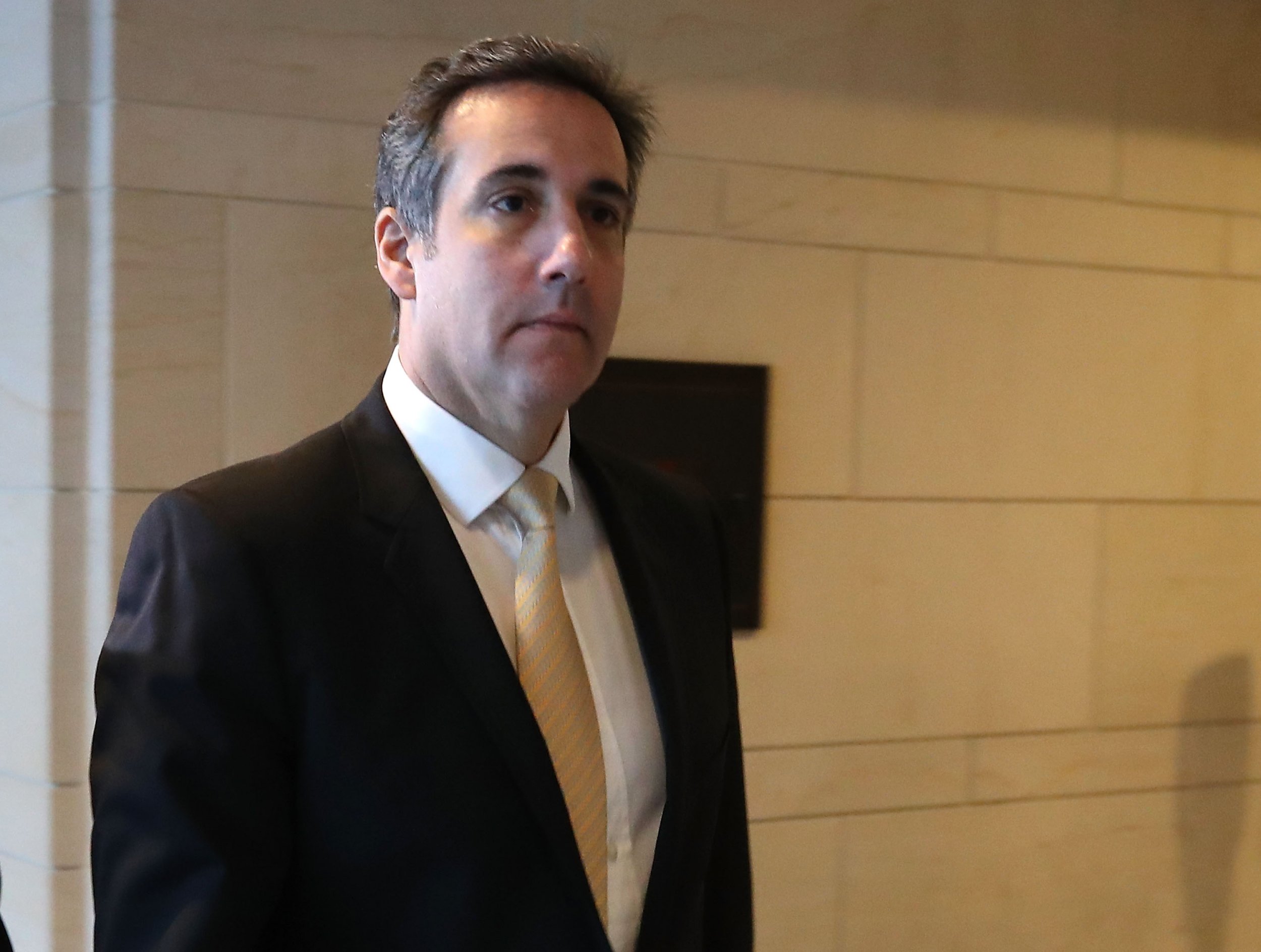 An alleged meeting between President Donald Trump's attorney and a Kremlin-linked official—which is part of the controversial Steele Dossier—was not included in the FBI's warrant request, suggesting that the FBI couldn't verify the long-denied meeting happened.
Speaking on CNN on Tuesday, House Intelligence Committee Minority ranking member Adam Schiff (D-Calif.) confirmed that the FBI didn't include the alleged Michael Cohen-Kremlin meeting on its surveillance warrant request.
"[T]hat Michael Cohen trip to Prague wasn't part of the materials provided to the FISA court," Schiff said. "So it's very disingenuous to say the FISA court was misled because we don't believe Michael Cohen went to Prague when that information was never provided to the court."
The Nunes memo is a Republican attempt to discredit the bases for investigating collusion between the Trump campaign and Russian operatives, but it has had the opposite effect, confirming that the FBI request revealed the dossier's political context and left unverifiable and salacious material out of its request for authorization to surveil a Trump campaign aide with Russian ties.
The Steele dossier, put together by former British spy Christopher Steele and paid for by Trump's political opponents, devoted a page and a half to the subject of "Details of Trump Lawyer Cohen's secret liaison with the Kremlin." Painting a scene straight out of a Cold War novel, Steele credited a "Kremlin insider" with reporting "lawyer COHEN's secret meeting/s with Kremlin officials" in Prague in August or September 2016.
According to the dossier, Cohen, a Trump personal attorney and Trump Organization executive, met Russian officials "clandestinely in an EU country … in order to clean up the mess left behind by western media revelations of Trump ex-campaign manager [Paul] Manafort's corrupt relationship with the former pro-Russian Yanukovish regime in Ukraine and Trump foreign policy advisor Carter Page's secret meetings in Moscow with senior regime figures in July 2016."
The "Kremlin insider" also told Steele that the meeting was originally scheduled for Moscow "but shifted to what was considered an operationally 'soft' EU county when it was judged too compromising for him to travel to the Russian capital."
When BuzzFeedfirst published the Steele dossier last January, Cohen protested that he had not been in Prague at that time. In May 2017, Cohen provided a copy of his passport to BuzzFeedthat showed it had been stamped for entry and exit to the United Kingdom and Italy. BuzzFeedpublished the passport picture, but noted that American citizens can carry two passports and that since he was in the EU's Schengen area, crossing national borders would not have required him to get stamps.
Last month, Cohen, who last summer was called to testify to both the House and Senate Intelligence committees, sued Fusion GPS in federal court, for $100 million, and sued BuzzFeed in state court. Cohen told Newsweek that his timing had to do with the statute of limitations, not the ongoing Mueller investigation.
Cohen, a New York native married to an ethnic Ukrainian, says he has never been to the Czech Republic or Russia. He was in Italy in the summer of 2016 for a friend's 50th birthday party, and later in August of that year, he says he was visiting California with his college-age son.
Cohen did not work directly on the Trump campaign, but his duties for Trump included private matters, including allegedly setting up an LLC to pay a porn star for silence about a tryst with Trump.
"My job is to protect him from all those who seek to malign him, the company or any of his vast corporate entities," he has said. "To those of us who are close to Mr. Trump, he is more than our boss. He is our patriarch."
In his lawsuit, Cohen claims he "sustained significant financial and reputational damages" due to BuzzFeed's publication of the dossier. He also claims he was subjected to at least two separate congressional investigations by the House Permanent Select Committee on Intelligence and the Senate Select Committee on Intelligence, because the dossier was published.