Trump Lawyer Argues President Couldn't Be Prosecuted if He Shot Someone on Fifth Avenue
One of President Donald Trump's lawyers argued in court on Wednesday that the president cannot be charged with a crime while serving in office—even if he shot someone on Manhattan's Fifth Avenue.
Attorney William Consovoy made the remarks while being questioned by judges in the 2nd U.S. Circuit Court of Appeals in a case concerning a subpoena for Trump's financial records and tax returns. The subpoena was issued as part of an investigation into the Trump Organization by the Manhattan district attorney's office.
Trump's legal team has argued throughout the case that anyone who serves as president of the United States "enjoys absolute immunity from criminal process of any kind" while in office. But the court's three-judge panel pushed back on that reasoning during Wednesday's oral arguments.
"What is your view on the Fifth Avenue example?" Judge Denny Chin asked Consovoy, referring to Trump's campaign remark about shooting someone on the famous New York City street. "The local authorities couldn't investigate? They couldn't do anything about it?"
"Once a president is removed from office, any local authority—this isn't a permanent immunity," the lawyer responded.
"I'm talking about while in office," Chin continued. Consovoy interrupted the judge, telling him that nothing could be done and that is his official position on the matter.
During the 2016 campaign, Trump had hypothesized that he could shoot someone and not lose supporters.
"I could stand in the middle of Fifth Avenue and shoot somebody and wouldn't lose any voters, OK? It's, like, incredible," Trump said during a campaign stop in Iowa. When he made the remark, he mimicked firing a gun with his fingers.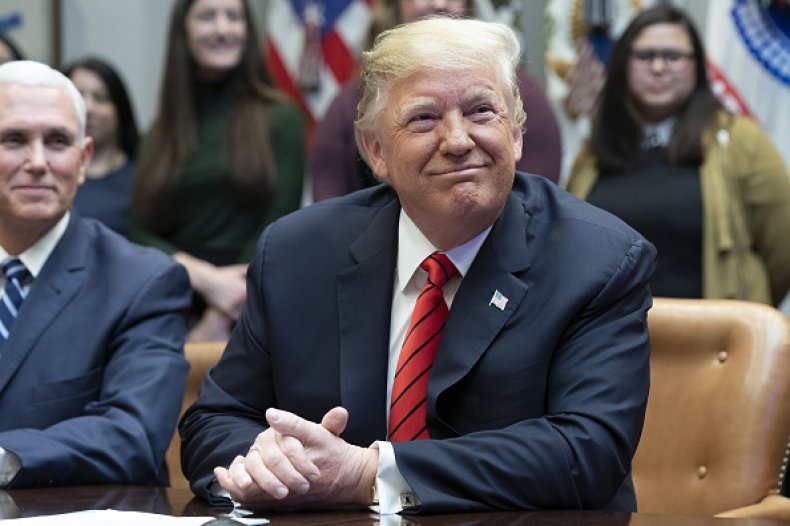 Consovoy also asserted that the Manhattan district attorney's office is seeking Trump's financial records simply to "try to embarrass" the president rather than seeking them as part of a valid investigation.
"We believe there is evidence of that," Consovoy told the panel of judges. He added that he believes there is an "incentive" for district attorneys across the country to "act in bad faith" when it comes to challenging Trump's business or his presidency.
In the case of Trump's taxes, U.S. District Judge Victor Marrero denied the president's request to block the Manhattan district attorney's subpoena earlier this month. Marrero called the arguments from Trump's attorneys "repugnant to the nation's governmental structure and constitutional values."