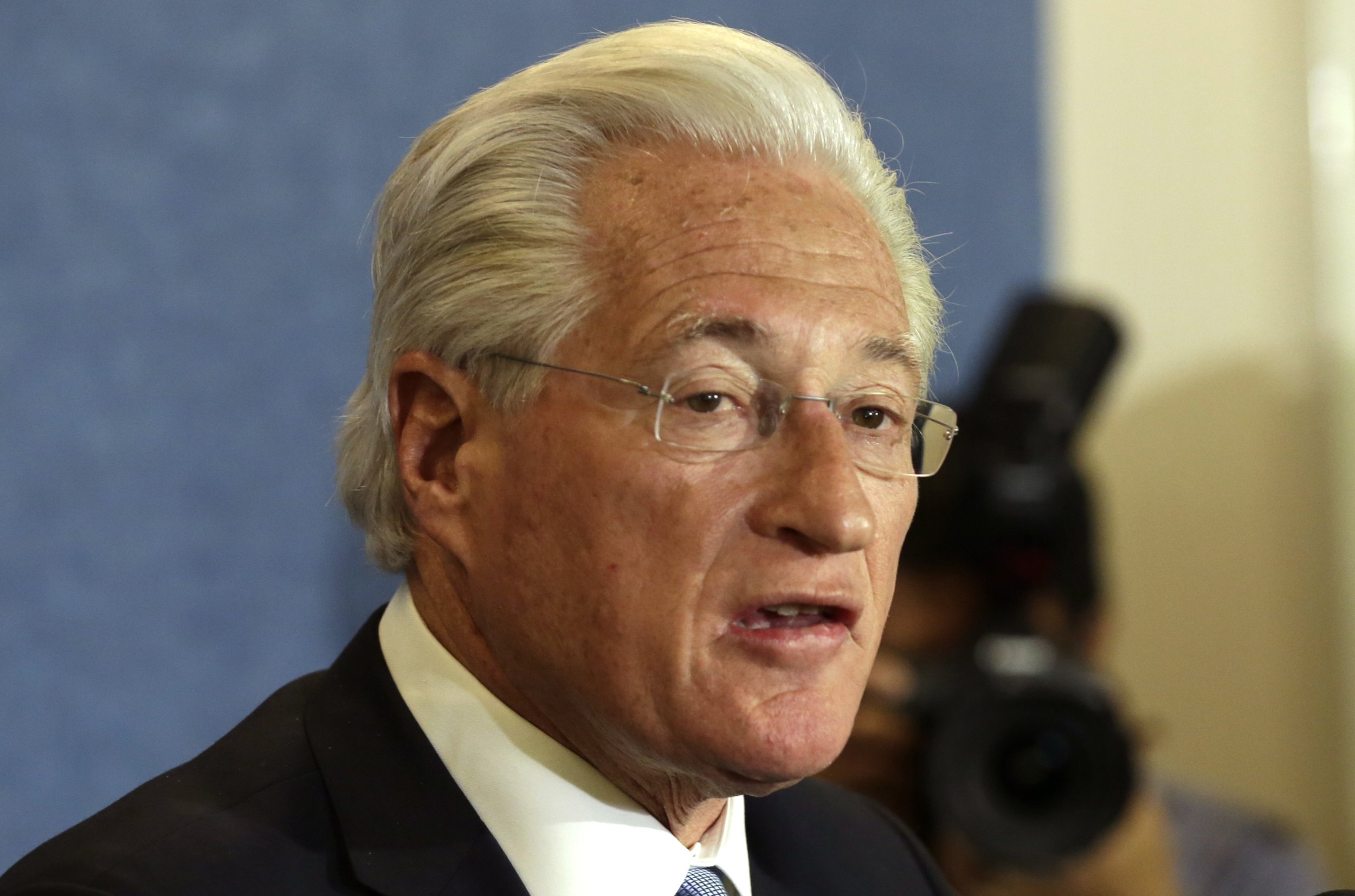 President Donald Trump's longtime lawyer Marc Kasowitz, who is representing the Republican in the investigation into potential connections between his campaign and Russia, was quick to email attacks to a stranger who told him to resign, Pro Publica reported Thursday. Kasowitz sent numerous profane email messages, telling the person, "Watch your back, bitch" and saying, "F*ck you."
The email writer, who wished to remain anonymous, reportedly told Kasowitz it was in his interest to resign instead of representing Trump. "F*ck you," Kasowitz responded, according to Pro Publica. He later sent numerous lines of text: "How dare you send me an email like that I'm on you now. You are fucking with me now Let's see who you are Watch your back, bitch"
After the stranger responded, "Thank you for your kind reply," according to the emails Pro Publica said it verified, Kasowitz again went on the offensive, telling the stranger to call him on the phone and "Don't be afraid, you piece of shit."
Kasowitz then followed up again with a fourth email. He wrote, "I'm Jewish. I presume you are too. Stop being afraid. Call me. Or give me your number and I will call you. I already know where you live, I'm on you. You might as well call me. You will see me. I promise. Bro."
Kasowitz had represented Trump for some 15 years in private life and is not a government employee. His role in the Russia investigation "blurs public and private lines," The New York Times noted last month.
The stranger reportedly sent Kasowitz the email after watching a segment on The Rachel Maddow Show on MSNBC that referenced previous Pro Publica reporting on the lawyer not seeking security clearance. Maddow was quick to respond to the new development Thursday.
"I'm going to need a new cup of coffee, since the old one just came flying out of my nose," she tweeted while linking to the Pro Publica story reporting Kasowitz's emails to the stranger.