Ty Cobb's Exit Leaves Trump Lawyers Without Security Clearances for Mueller Probe: Report
Only a couple of President Donald Trump's lawyers had the security clearance needed to talk about Trump possibly getting interviewed by Russia probe special counsel Robert Mueller—and neither are in a position to represent him, according to reports.
Related: Joe Scarborough Says Trump's 'Motley Crew' of Lawyers Doesn't Stand a Chance Against Mueller
John Dowd, who served as Trump's lead attorney, had a security clearance, two sources familiar with the situation told Bloomberg in a report published Wednesday, but he abruptly resigned in March after not seeing eye-to-eye with the president on a legal strategy.
White House lawyer Ty Cobb, who handles requests from the special counsel's office, has a security clearance but it was announced Wednesday that he will retire from his position at the end of the month. Cobb's role has been to represent the office of the president, rather than Trump in a personal capacity, thus he has not communicated directly with Mueller about an interview.
Trump plans to replace Cobb with Emmet Flood, who represented former President Bill Clinton while he went through impeachment proceedings, The New York Times reported. It is unclear if Flood will be granted a security clearance.
Trump's new lead lawyer, Jay Sekulow, awaits his security clearance. Sekulow recently brought on former New York City Mayor Rudy Giuliani and white-collar defense attorneys Jane Raskin and Martin Raskin onto Trump's legal team. None of the three responded to a request for comment from Bloomberg or Newsweek as to whether they have a security clearance.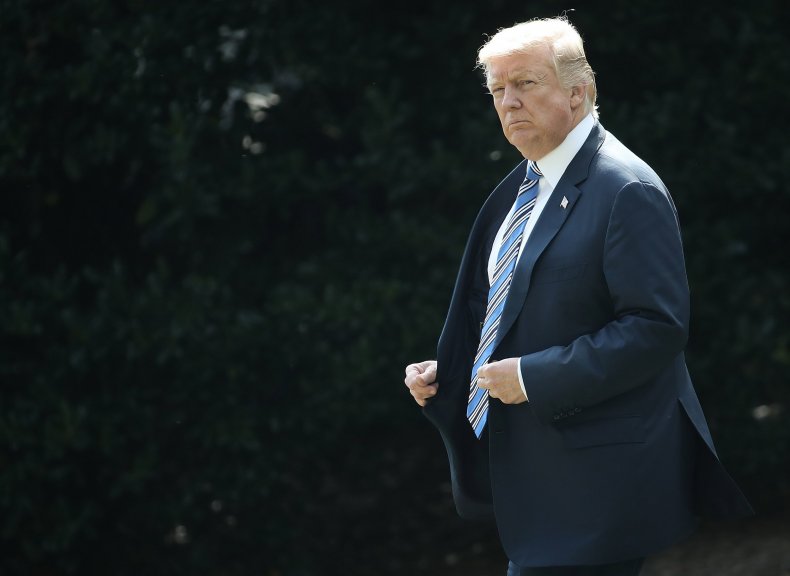 Without security clearances, Trump's lawyers may be limited in advising him on sensitive matters involved in Mueller's questioning. Dowd told Bloomberg that before he quit, prosecutors working for Mueller conveyed to Trump's legal team that if the president did not agree to be interviewed, the special counsel would consider issuing a subpoena for him to testify in front of a grand jury.
The lack of security clearances has affected Trump outside of Mueller's investigation into Russian interference in the 2016 presidential election. The president's son-in-law Jared Kushner had his top-level security clearance, which was temporary, downgraded, and his daughter Ivanka Trump also reportedly lacks a complete security clearance. Both serve as senior White House advisers and are said to be possible targets of Mueller as his probe widens.