Trump Lawyers' Letter to Mueller with Comic Sans Letterhead: President Can't Obstruct Justice, Shouldn't Testify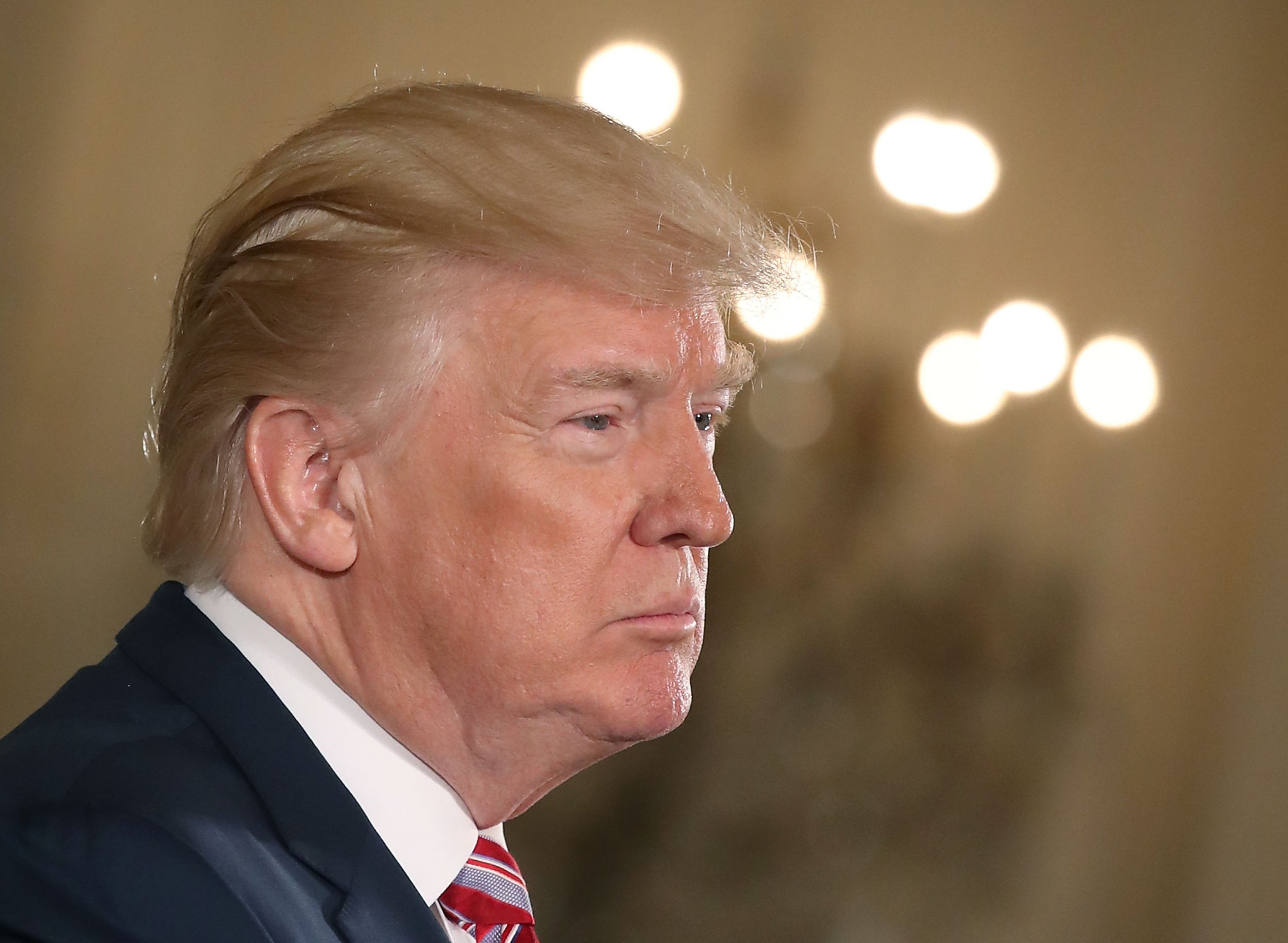 President Donald Trump's lawyers, in a newly reported confidential letter hand-delivered to Russia probe special counsel Robert Mueller, tried to keep Trump from testifying by arguing that it was not possible for him to have committed obstruction of justice and that he could be unfairly exposed to accusations if he answered questions.
The memo, with a letterhead in Comic Sans font, was dated January 29 and was obtained by The New York Times on Saturday.
"It remains our position that the President's actions here, by virtue of his position as the chief law enforcement officer, could neither constitutionally nor legally constitute obstruction because that would amount to him obstructing himself, and that he could, if he wished, terminate the inquiry, or even exercise his power to pardon if he so desired," Trump's lawyers John Dowd and Jay Sekulow wrote.
In the 20-page letter, Trump's lawyers wrote that the president could fire the FBI director at any time—as acknowledged by former FBI Director James Comey, whom Trump fired—and that "No President has ever faced charges of obstruction merely for exercising his constitutional authority."
The most sweeping assertion that Dowd and Sekulow make in the memo, according to the Times, is their broad view of Trump's constitutional powers.
"Even assuming, arguendo, that the President did order the termination of an investigation (and the President, along with Mr. Comey in his testimony and in his actions, have made it clear that he did not) this could not constitute obstruction of justice," they claimed.
Dowd and Sekulow expressed concern that Trump could be exposed to accusations by investigators of lying or committing a crime or an impeachable offense. They have been trying to sway Mueller from seeking a subpoena to force Trump to testify before a grand jury.
The president on Saturday afternoon addressed the letter directly on Twitter.
"There was No Collusion with Russia (except by the Democrats). When will this very expensive Witch Hunt Hoax ever end? So bad for our Country. Is the Special Counsel/Justice Department leaking my lawyers letters to the Fake News Media?" Trump tweeted. "Should be looking at Dems corruption instead?"