Trump's State of the Union Address Was the Least Popular in at Least 20 Years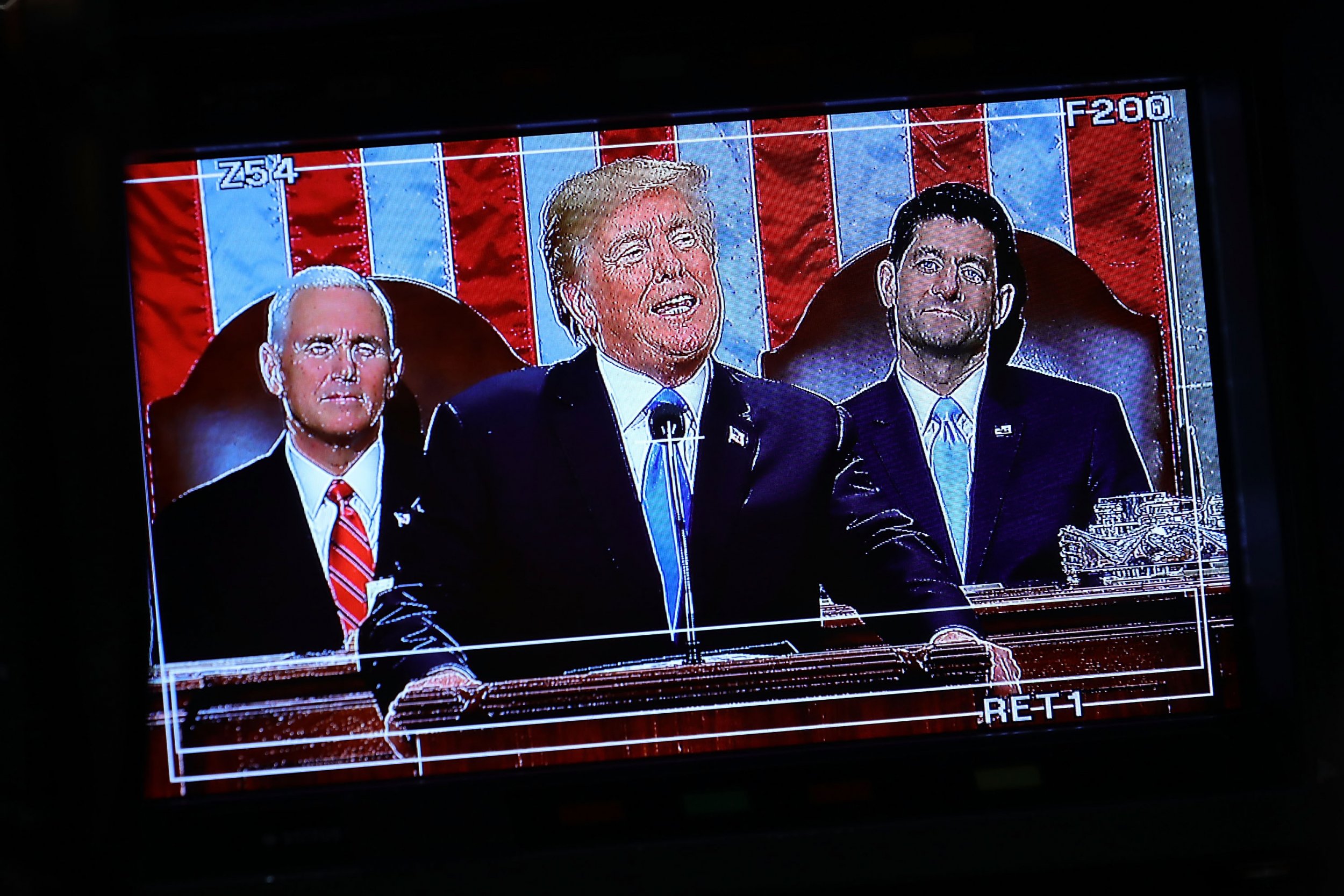 President Donald Trump's first State of the Union address Tuesday night drew the least popular ratings from Americans around the country since data became available 20 years ago, according to a poll.
The long, almost record-setting address, drew "very positive" responses from 48 percent of those polled, with 22 percent registering at "somewhat positive" and 28 percent stating they had a "negative" response, CNN's poll showed.
Trump's 48 percent positive reviews were reportedly down compared to his first address before Congress almost a year ago, when 57 percent answered "very positive." Former president Barack Obama also received a 57 percent "very positive" responses after his first State of the Union in 2010.
The poll does have a few wrinkles, however. The sample of 549 Americans was specifically asked in the weeks and days leading up to the speech if they planned to watch, and the results stem from those who indeed viewed Trump's address.
Furthermore, supporters of a particular speaker are more often inclined to watch them speak, according to CNN. But this poll also had more Republican representation than other polls, perhaps indicating Trump didn't receive praise from members of his own party.
Trump spoke of a "new American moment" and called for bipartisanship with Democrats to reform immigration policies and rebuild the nation's infrastructure, each top promises from his campaign trail.
Trump did receive some strong marks. Six in 10 of those polled thought the billionaire will move the country in the right direction. Almost 8 in 10 felt the same in terms of Trump's $1.5 trillion infrastructure announcement and seven in 10 his handling of the economy.
On immigration, though, Trump scored lower this year when compared to his address last year. Fifty-six percent believe his immigration policy was on the right track for the country, down six points from 2017.
Other polls, however, found much higher approval among viewers. Three in four who watched, or 75 percent, approved of Trump's address while 25 percent disapproved, according to CBS News.
Also, 65 percent responded "proud" and 35 percent "safer" when asked what the speech made them feel. Trump also drew 42 percent approval from Republicans and 33 percent from independents, with only 25 percent of Democrats approving.