Donald Trump Is 'the Least Transparent President' In 'Half a Century,' Congressman Dan Kildee Says
Representative Dan Kildee of Michigan blasted President Donald Trump on Sunday as "the least transparent president" in "half a century."
Appearing Sunday morning on ABC's This Week with host George Stephanopoulos, Kildee explained why Democrats on the House Ways and Means Committee are currently seeking six years of Trump's personal and business tax returns.
Kildee pushed back against arguments made by the president's attorneys that it would be a "gross abuse of power" for the committee to be granted access to the documents by the Internal Revenue Service (IRS).
"This is legitimate authority that the Congress has," Kildee explained. "This president, by the way, is the least transparent president that we've had in half a century," he argued. "He's broken precedent by not releasing his tax returns. We wouldn't need to go through this exercise if he had simply done what he had promised to do."
Kildee then laid out the legal argument for why Congress has authority to request the tax returns.
"Let's be clear," he said, "Section 6103 of the tax code grants to the chairman of the Ways and Means Committee the right to order a tax return of a taxpayer in order to inform him and the committee on a subject that we are deliberating over. We are looking very carefully right now as to whether or not the IRS is properly auditing and enforcing tax law on the president of the United States."
Last week, Ways and Means Chairman Richard Neal of Massachusetts formally sent a letter to IRS Commissioner Charles Rettig, requesting the president's personal tax returns, and those of several Trump-owned businesses, going back six years.
"We must obtain President Trump's tax returns and review whether the IRS is carrying out its responsibilities," Neal said in the letter. "The committee has a duty to examine whether congressional action may be needed to require such audits, and to oversee that they are conducted properly."
Democrats have long called on Trump to release his tax returns, as he previously said he would do during the 2016 presidential campaign.
"I'm under a routine audit, and it'll be released, and as soon as the audit is finished it will be released," Trump said at the first presidential debate. As has been pointed out repeatedly by critics and analysts, there are no laws or regulations that prevent Trump — or anyone — from releasing their returns while they are being audited. Several months after taking office, the president went back on his previous comment, saying that he "might release" the tax returns "after I'm out of office."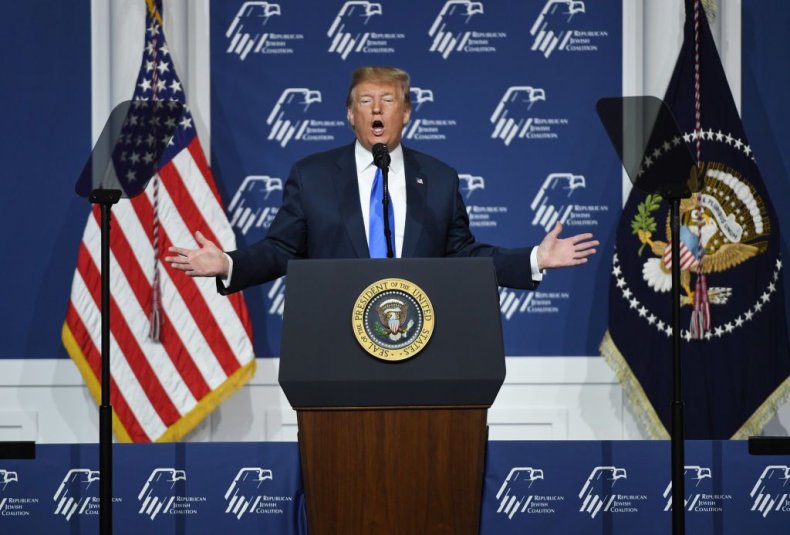 As Kildee said, Trump's decision not to release the documents goes against precedent, although it was a slight exaggeration to say "half a century."
Since 1976, just over 40 years ago, every president other than Trump – and most serious presidential candidates – have released their tax returns, according to Politifact. Several states have also put forward legislation that would require all presidential candidates to release their returns in order for their names to appear on ballots.
Although Republicans and Trump have pushed back against calls for the tax returns to be released, Representative Ben Ray Luján of New Mexico appeared on Fox News Sunday and argued that it is not a political move.
"This is not political as our Republican colleagues are making it out to be," Luján said.
"President Trump promised as a candidate that he would share his tax returns. After he was elected, he promised he would share his tax returns with the American people," he said. "And he's refused to do so."