Trump Leaves Office With 13.5 Million Americans Vaccinated for COVID, Falling Short of 35 Million Goal
President Donald Trump will leave office with Operation Warp Speed failing to vaccinate 35 million people, the second time the administration fell short of a self-imposed vaccination rate goal since inoculations started.
Trump came through on his promise to deliver a new coronavirus vaccine in record time, an accomplishment experts attribute to the administration's significant financial investment and modern technology. A working vaccine has little impact without people being inoculated and while more than 15 million people have been vaccinated, that number is about 22 million shy of the administration's goal, raising concerns about President-elect Joe Biden's ambitions.
Pfizer received an emergency use authorization (EUA) for its vaccine from the Food and Drug Administration (FDA) on December 11, and people started receiving the vaccination days later. At a vaccination event at George Washington University Hospital on December 14, Health and Human Services Secretary Alex Azar said 20 million people could be vaccinated by the end of 2020, followed by 50 million at the end of January.
December 31 came and went without 20 million vaccinations and with two weeks left of January, the administration hoped to have about 35 million people vaccinated. As of Tuesday morning, 13,595,803 million people have received at least one dose of the vaccine, according to the Centers for Disease Control and Prevention (CDC). Only 2,023,124 people have received both doses, which must be given three or four weeks apart, depending on the vaccine.
Newsweek reached out to the Department of Health and Human Services for comment but did not receive a response in time for publication.
Who's to blame for the slow rollout depends on who you're asking. Some officials point the finger at the CDC. Others blame state and local officials for not asking for what they need and taking guidelines as gospel. State and local officials often blame the Trump administration.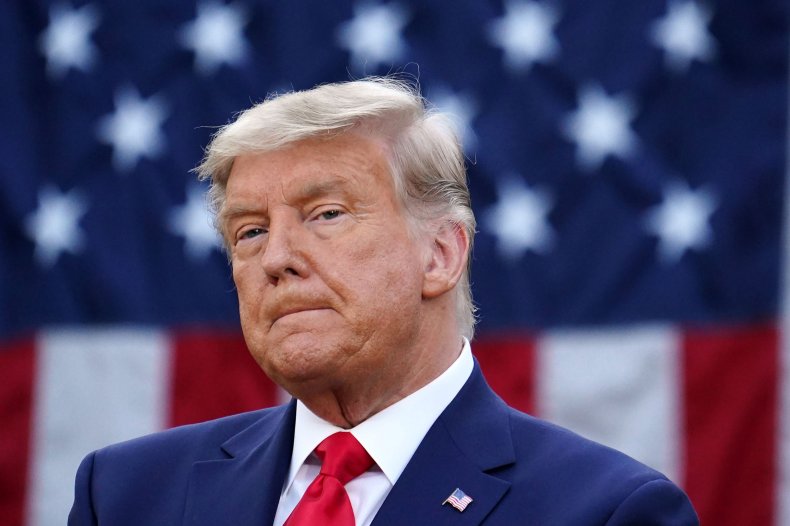 Biden campaigned heavily on the notion that he is the leader America needs during a pandemic and has a goal of vaccinating 100 million people in his first 100 days in office. Having already seen what can go awry with administering the vaccine, people are approaching Biden's goal with trepidation but it's achievable, according to Dr. Anthony Fauci, director of the National Institute of Allergy and Infectious Diseases.
Potentially helping Biden reach his goal is the possibility that additional vaccinations could be made available. A week after Pfizer received its EUA, the FDA granted one for Moderna's vaccine and Fauci said candidates from AstraZeneca and Johnson & Johnson will be ready "soon."
"I would say in a period of a week or so or the most a couple of weeks they're going to be getting their data together and showing it to the FDA," Fauci said. "But we're weeks away, not months away for sure."
Fauci's been hoping for the success of not just one vaccine candidate but multiple candidates for months now because having multiple vaccines increases availability for the public. To achieve the herd immunity needed to curb the outbreak, up to 90 percent of the American population may need to be vaccinated, according to Fauci, the equivalent of about 300 million people.
As Trump leaves office and Biden begins his term, a speedy vaccine rollout is increasingly vital because of new strains of COVID-19 that are spreading around the world. One strain from the United Kingdom, which has been found in the U.S., is believed to be more transmissible and a "more ominous" strain has been found in South Africa and Brazil.
"The easiest way to evade this negative effect of these new isolates is just when the vaccine becomes available, people should get vaccinated," Fauci told NBC News' Meet the Press on Sunday. "If we can get the overwhelming majority of the population vaccinated we could be in very good shape and beat even the mutant."
At this point, officials haven't identified whether the new mutations have any impact on the efficacy of the vaccine, but it's something Fauci said needs to be looked at very carefully. If it does, "we're going to have to make some modifications."