Trump Legal Adviser Jenna Ellis Slams Super Bowl Halftime Show For 'Exploiting And Demeaning' Women
A senior legal advisor for President Donald Trump's 2020 campaign lashed out at the NFL's Super Bowl halftime show featuring Jennifer Lopez and Shakira, accusing the league and the "progressive left" of demeaning women.
Ellis penned a Fox News opinion column Sunday in which she applauded the end of the president's impeachment trial and dismissed it by labeling the proceedings the "Schumer Schiff Sham Show." But Ellis joined several high-profile conservatives in blasting the "commodification of women" during the performance at the Hard Rock Stadium in Miami Gardens, Florida. Ellis and Turning Point USA leader Charlie Kirk said the NFL and the liberal media are indirectly facilitating sex trafficking by showing "crotch shots" of the pop stars and dancers.
"The progressive left only pretends to care about women. It actually exploits and demeans us. The Christian worldview values all human beings equally in inherent dignity and worth because the Bible recognizes all human beings are made in God's image," Ellis remarked on Twitter Monday. She shared conservative pundit Todd Starnes' column, which described the Super Bowl performance as "an NC-17 softcore porn production that featured a stripper pole, lots of crotch shots and simulated sex."
The Trump legal adviser invoked Christian values as she berated the halftime show: "Racism, sexism, and all other stratification of subjective valuation of human beings based on inherent or perceived differences are part of every other worldview. Only the Bible teaches truth that the imprint of God's image is what makes us inherently valuable," she tweeted.
"The NFL claims they are taking a stand against sex trafficking yet they have a halftime show degrading and objectifying women with pole dancing," Kirk remarked, gathering outrage from his large conservative social media following, including Ellis. "A horrendous example to the millions of young women across the world."
Ellis retweeted pro-life, anti-abortion advocate Abby Johnson Monday morning as she ridiculed the halftime show as what she described as a fake representation of "female empowerment."
"On the day of the highest rate of sex trafficking, the NFL says, 'Hey, let's have two women dance half naked and get a bunch of zoomed in crotch shots of them. That's female empowerment!' Do they have no clue that they just contributed to the commodification of women? #SuperBowl,"
"This exhibition was Pepsi showing young girls that sexual exploitation of women is okay. With the exploitation of women on the rise worldwide, instead of lowering the standard, we as a society should be raising it. I'm disappointed in @Pepsi and the @NFL," wrote Franklin Graham, the son of evangelist Billy Graham and now the president of the Billy Graham Evangelistic Association.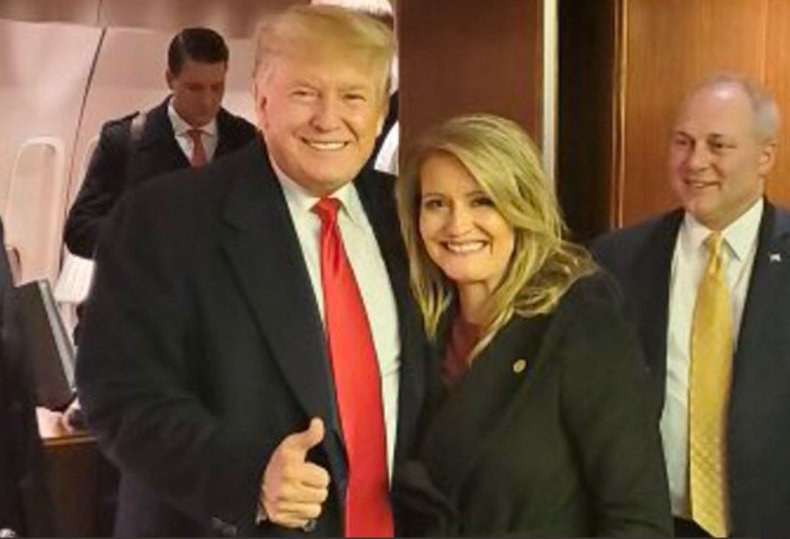 .