Donald Trump Legal Defense Mocked by Harvard Law Professor: 'Never Had an Opponent Who Was Quite as Helpful'
As Donald Trump faces mounting court trouble over his decision to declare a national emergency at the southern border, one attorney involved in suing the administration ridiculed the president's legal team.
"Honestly, I have never had an opponent who was quite as helpful," Laurence Tribe said during a Thursday appearance on MSNBC's The Last Word. "And I find it odd to say, 'Thank you, Mr. Trump!'"
Tribe, a constitutional law expert from Harvard Law School, has argued more than 30 cases in front of the Supreme Court. His latest case is against the White House: He is representing El Paso County, Texas, in a lawsuit to block Trump's national emergency declaration. Tribe called the county "ground zero" in Trump's attack on the border.
Trump is using the emergency declaration to secure funding for his long-promised border wall between the United States and Mexico. The move allowed the president to sidestep Congress, which passed a bipartisan spending bill that included only $1.375 billion for 55 miles worth of wall.
When Trump told reporters he would sign the executive action, he said "there's rarely been a problem" with presidents issuing national emergencies in the past.
"They sign it; nobody cares. I guess they weren't very exciting. But nobody cares. They sign it for far less important things in some cases, in many cases. We're talking about an invasion of our country with drugs, with human traffickers, with all types of criminals and gangs," he said at a press conference on February 15.
But since the declaration, the Trump administration has been hit with a federal lawsuit from 16 states challenging the president's use of executive power in this case as unconstitutional. The complaint seeks to stop the administration from using emergency declarations to pull money from different federal agencies in order to construct the border wall.
Tribe, who is helping Texas join the fight against Trump's declaration, is joined by co-counsel Stuart Gerson in the lawsuit. Gerson was a former acting attorney general and top aide in President George H.W. Bush's administration.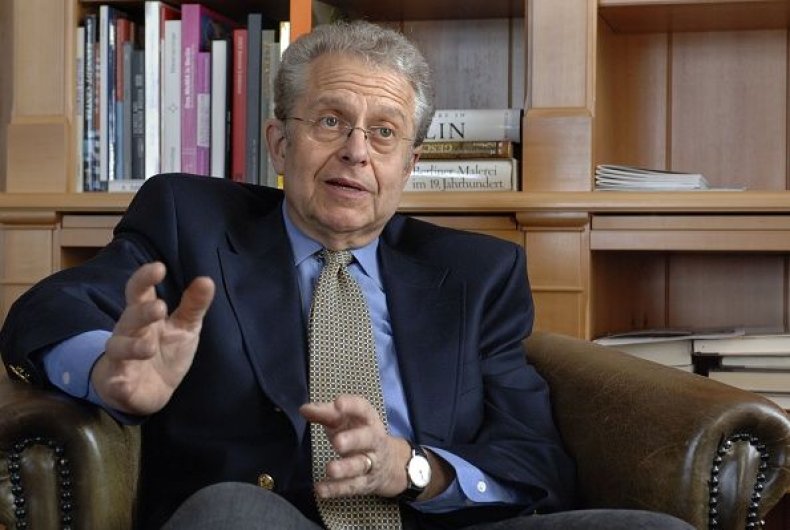 In their complaint, which El Paso County filed along with the Border Network for Human Rights, they argue that Trump's declaration violated the Constitution by sidestepping Congress's legislative powers. The complaint also says that the order sets a dangerous precedent by having the military intercede in domestic affairs even when there is no threat against the country.
"As the complaint explains, the statutory and constitutional violations that the president has engaged in—despite his own remarkable admission that he did not need to do so—will inflict irreparable harm unless stopped immediately—before they can cause still more damage to a proud and thriving group of people," Tribe said in a statement.
Speaking of the declaration, Trump said that he didn't "need to do this" and that "I just want to get it done faster, that's all."
On MSNBC, Tribe took a final jab at Trump's legal defense team and thanked the president for being so honest in his admission.
"But I really think that we do need to thank him for being as obvious as he is about the absence of any emergency, and about the fact that he is simply trying to do what emperors and kings do, not what a president of the United States should do," Tribe said.