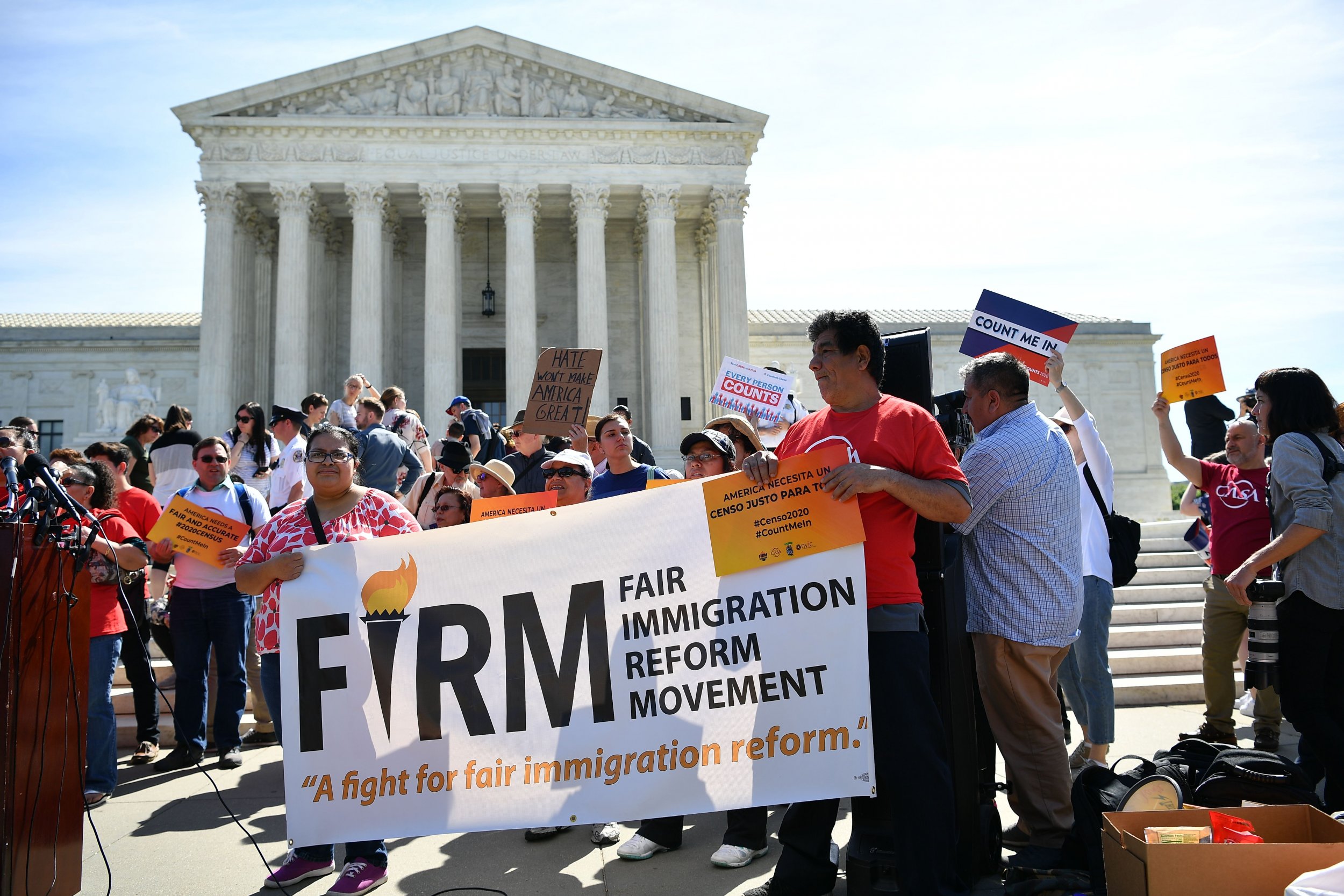 The representative for U.S. Citizenship and Immigration Services (USCIS) employees said Sunday that President Donald Trump's expected nominee to run the agency "spells the end of legal immigration as it currently exists."
Danielle Spooner, the president of the American Federation of Government Employees, which represents all U.S. Citizenship and Immigration Services (USCIS) employees, said in a statement that the Senate should not approve the nomination of Ken Cuccinelli, Trump's reported top pick for the role.
"It has become clear that the goal of this Administration is to end immigration all together," she said.
Spooner claimed out that Cuccinelli lacked the experience to appropriately run the agency, which she said was part of Trump's vision for its future. "How better to do that [end immigration] than by appointing as the leader of USCIS someone who knows nothing about immigration, Adjustment of Status or Naturalization, and whose sole purpose is to destroy the agency that grants these benefits," she wrote.
The former head of USCIS, L. Francis Cissna, stepped down last week amongst turmoil at the Department of Homeland Security. Reports claim that the president did not believe Cissna took a hard enough approach to immigration and did not move far enough against asylum seekers.
Cissna, however, worked to end protections granted under the Deferred Action for Childhood Arrivals program (DACA), ended protected temporary status programs for a number of countries and made it more difficult for employers to grant H1-B visas to foreign employees.
But the Trump administration was reportedly upset that Cissna was not implementing new legislation to quell legal immigration fast enough. Cissna joined ousted Immigration and Customs Enforcement (ICE) director Ron Vitiello and Homeland Security Secretary Kirstjen Nielsen as the latest casualties to Trump's changing immigration strategy.
The president is expected to replace Cissna with Cuccinelli, a former Virginia attorney general who has taken a hardline stance on immigration similar to the president's own but who has little experience in the area. Cuccinelli has few friends in Congress, even on the right side of the aisle. Senate Majority Leader Mitch McConnell has vowed to block Cuccinelli from obtaining the nomination, according to The Washington Post. Cuccinelli signed a letter in 2016 calling for McConnell to step down from his position.
While attorney general of Virginia, Cuccinelli fought to roll back LGBTQ rights, access to abortion and access to healthcare. He unsuccessfully ran for governor of the state in 2013.