Trump Legal Team to Make Bidens Part of Impeachment Trial Defense, Says Democrats 'Opened the Door'
The legal defense team representing President Donald Trump will focus some of their opening remarks beginning Saturday morning on the Bidens and their former involvement in Ukraine, a topic they say is fair game and a winning strategy after Democratic impeachment managers spent large amounts of time on the subject.
"For whatever reason, the House managers decided to not just open the door, but kick the door down on the Burisma-Biden matter," Trump attorney Jay Sekulow said Thursday, referring to the Ukrainian gas company that former Vice President Joe Biden's son, Hunter, once sat on the board of. "For the life of me, I'm trying to figure out what the strategy is, but they've done it."
Over the course of their opening arguments the past three days, managers have sought to dispel the notion of any wrongdoing by the Bidens with regard to Ukraine. By doing so, Sekulow, in addition to Senate Republicans, believe Democrats have exposed a vulnerability.
"Why they opened up the door as wide as a double door on the Hunter Biden-Joe Biden-Burisma issue, I guess they figured that was their way of getting ahead of it," Sekulow said. "We will address it."
Trump pushed Ukraine to investigate the Bidens and Burisma while withholding foreign military aid, the crux for which he's found himself amid an impeachment trial. There has been no evidence of wrongdoing by the Bidens, but Republicans have accused the former vice president of helping his son obtain the Burisma position and inappropriately pushing out Ukraine's former prosecutor general. At the time, the international community supported the top official's removal.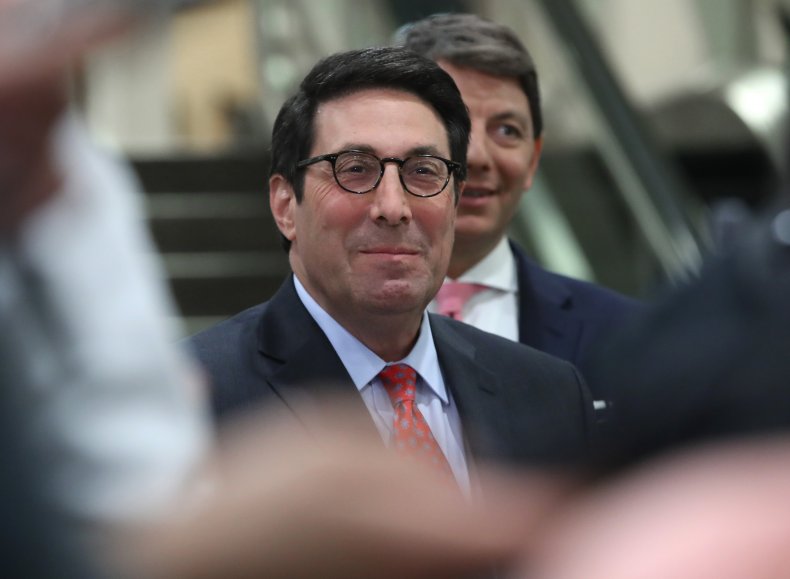 Several Republicans have suggested they need to subpoena Hunter Biden as part of a witness exchange with Democrats, who want to call people like former national security adviser John Bolton and acting White House chief of staff Mick Mulvaney. But that idea is off the table, members of both parties have said.
"You'll hear the defense that Biden is corrupt, that Joe Biden is corrupt, that Hunter Biden is corrupt. This is their defense," lead impeachment manager Rep. Adam Schiff (D-Calif.) said on the Senate floor Friday. "What they hoped to achieve in a Senate trial is what they couldn't achieve in their scheme. If they couldn't get Ukraine to smear the Bidens, they want to use this trial to do it instead. Let's smear the Bidens."
Republicans were surprised by the amount they heard about Bidens and Ukraine from the managers in recent days. And they've made clear they support Trump's defense team addressing the topics head on.
"The surprise for me is just how much time yesterday afternoon I heard the name 'Biden' instead of the name 'Trump,'" said Sen. John Barrasso (R-Wyo.), flanked by a fellow member of leadership, Sen. Joni Ernst (R-Iowa). "From our standpoint, we thought that was kind of an interesting and a risky turn by the prosecution."
Democrats have so far chalked up the managers' references to the Bidens as a way to get ahead of the likely arguments that Trump's team will make.
"I'm not going to second-guess what the House impeachment managers were trying to do," said Sen. Mark Warner (D-Va.). "I think they were trying to put up some of the presumptions of what the president's lawyers would put forward."
Warner, who's ranking member of the Senate Intelligence Committee, suggested a focus on the Bidens and Burisma would be a false equivalency, adding that he's "seen no evidence" or case "that would in any way connect the Bidens to the accusations that are made about Mr. Trump's abuse of power."
Trump's legal defense team will start their opening remarks Saturday at 10 a.m. and conclude for the weekend around 1 p.m. They'll resume Monday afternoon.
Sekulow said they'd use the few hours on Saturday as a "sneak preview" for what's to come in their defense next week.
"We're going to refute the allegations that they've made and we're going to put on an affirmative case as well," he said.