Is Donald Trump a Good President? Poll Reveals Young People Don't Think So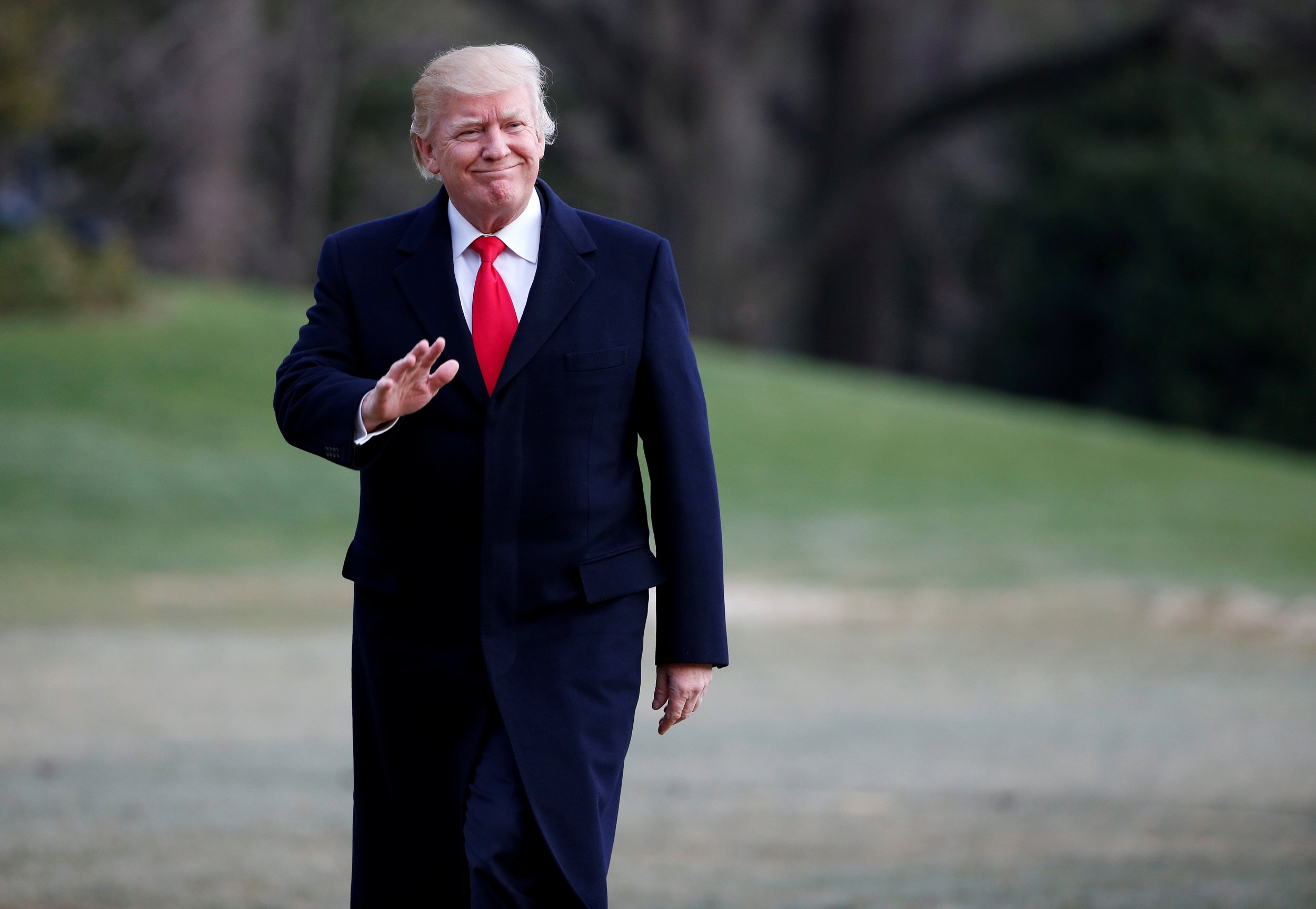 A new poll released this weekend found that most young Americans don't consider President Donald Trump the legitimate leader of the free world.
A survey from the Black Youth Project at the University of Chicago, conducted with the Associated Press-NORC Center for Public Affairs Research, found that the majority—57 percent—of Americans age 18-30 thought Trump's presidency was illegitimate.
There is a stark divide on the legitimacy issue along racial lines. A small majority of young white Americans, 53 percent, felt Trump was a legitimate president, the poll found. Just 25 percent of African-Americans, 36 percent of Asian-Americans and 28 percent of Latinos felt Trump was a legitimate president.
In every racial group, however, a majority of respondents felt that both Trump's demeanor and policies were "somewhat bad" to "very bad." A far larger percent of people of color said Trump's demeanor and policies were bad. Fifty-eight percent of whites thought Trump's policies were bad to some degree and 67 percent thought his demeanor was bad to some degree. For African-Americans, though, 73 percent thought the president's policies were bad while 76 percent thought his demeanor was bad.
"Overall, we find that young people have negative views about Donald Trump and are pessimistic about the state of country, but there are crucial differences across race and ethnicity in current political evaluations," the survey noted in its conclusion. The poll conducted 1,833 interviews across all 50 states and Washington, D.C. from February 16 through March 6. The overall margin of error was plus or minus 4 percentage points: It was 6.4 percentage points for the African -American subgroup, 7.6 percentage points for Asian-Americans, 6.3 percent points for Latinos and 5.9 percentage points for whites.
Trump's legitimacy has been called into question since he won the presidential election in November over Democratic nominee Hillary Clinton—despite her significant margin in the popular vote. Concerns about alleged support from Russia have also led to claims that his presidency is illegitimate.