Trump Personally Invited Putin to 2013 Miss Universe Pageant, Enthusing About 'Beautiful' Women
President Donald Trump personally wrote a letter inviting Vladimir Putin to the 2013 Miss Universe beauty pageant in Moscow, The Washington Post reported Friday.
The document had been turned over to investigators probing allegations that the Trump campaign colluded with Russia, according to the report.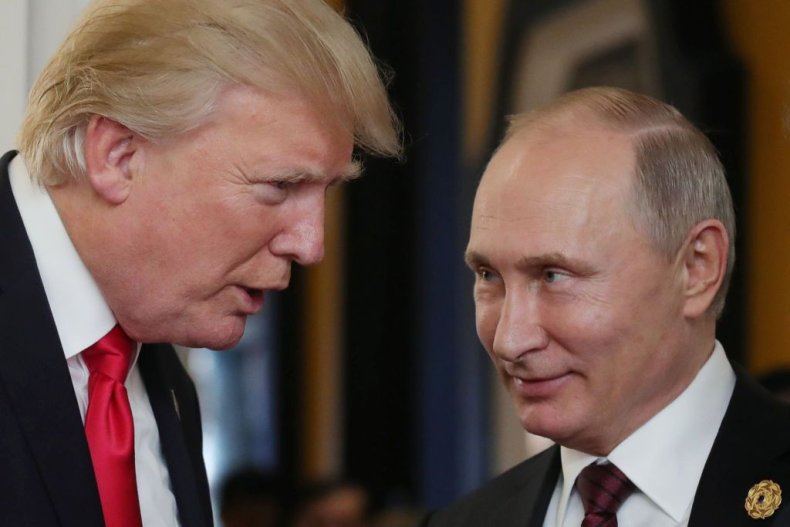 Multiple sources familiar with the contents of the letter told the publication that Trump invited Putin to attend the pageant, and remarked that he was looking forward to meeting many "beautiful" women on his trip to Russia.
Trump's November 2013 trip to Moscow for the pageant, which he then owned, has come under intense scrutiny. A dossier compiled by former British intelligence agent Christopher Steele and funded by the DNC and a Republican donor alleged that he had been filmed by Russian security services cavorting with prostitutes in a Moscow hotel room during the trip, and the information could be used as leverage over Trump by the Kremlin.
In June 2013, the same month as he reportedly sent the invite to Putin, Trump tweeted his excitement at the prospect of meeting Russia's president.
"Do you think Putin will be going to The Miss Universe Pageant in November in Moscow — if so, will he become my new best friend?" Trump tweeted.
Putin reportedly planned to attend the pageant, but cancelled, and sent Trump an apology and a gift. It is not known if he received or responded to Trump's letter.
Ahead his election as president, Trump boasted of having met Putin, but then denied he had ever met the Russian leader when faced with accusations of collusion.
Since taking office, he has met Putin twice. After the two met at an economic summit in Asia in November 2017, Trump said he believed Putin's assurances that he was not involved in an allegedlt state sponsored Russian campaign to tip the 2016 election in Trump's favour.