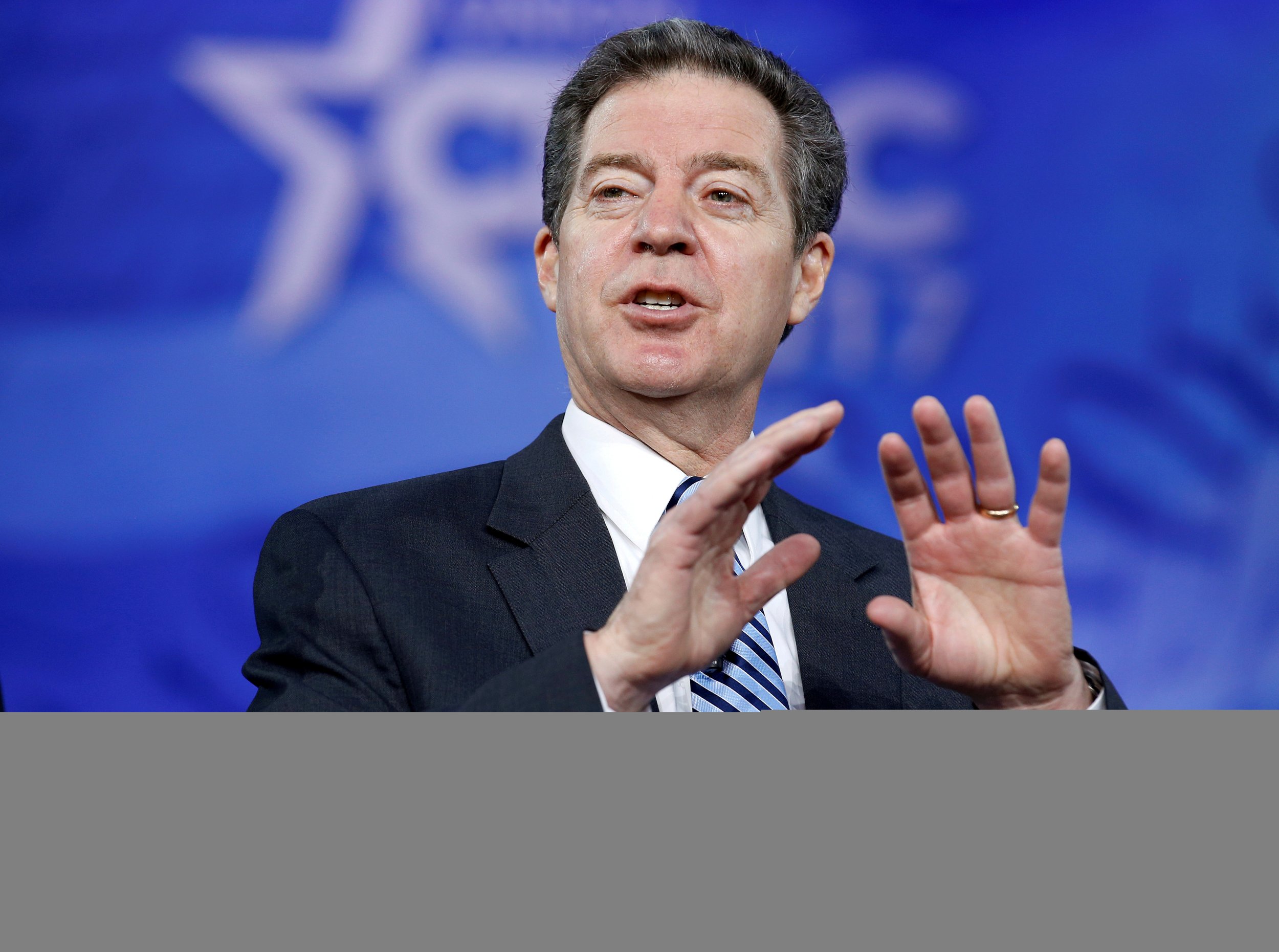 When Donald Trump mentioned the LGBT community while accepting the Republican Party's nomination for president last summer, he became the first GOP candidate to do so, perhaps triggering some hope within a community that has long been denounced by the most far-right members of the conservative party.
But Trump's actions last week, including on Wednesday banning transgender people from serving in the military, have signaled more of the same for the LGBT community under Republican leadership. Another apparent setback occurred on the same day, when Trump nominated Kansas Governor Sam Brownback to be ambassador-at-large for international religious freedom.
Brownback, who served his state in the U.S. Senate before taking over as governor in 2011, is known for his staunch opposition to LGBT issues such as gay marriage, military service and transgender bathroom laws.
Despite representing Kansas on the national and state levels, Brownback is one of the most unpopular governors in the country. In fact, he was the least popular governor until New Jersey's Chris Christie usurped the undesired designation, according to NBC News.
"He is going to be known for his extreme and large-scale tax cuts," University of Kansas political science professor Burdett Loomis told NBC. "They failed—objectively. And after four and a half years, a legislature filled with more moderate Republicans and more Democrats overturned almost all his tax policies. He's also gutted the government. A lot of people have quit. He just doesn't believe in government—sort of like Trump."
But while Brownback and Trump may hold to similar political positions, the former has a much more checkered track record when it comes to LGBT issues.
While mounting a failed bid for the Republican presidential nomination in 2007, Brownback said he would back a possible constitutional amendment to ban gay marriage.
"When you do these vast, social experiments—and that's what this is, when you redefine marriage, it's a vast, social experiment," Brownback said during a New Hampshire primary debate in September 2007. "They're not done in isolation. They impact the rest of the culture around you. When you take the sacredness out of marriage, you will drive the marriage rates down."
If his nomination is accepted, Brownback would become ambassador-at-large for international religious freedom. A law he signed in March 2016 could give a glimpse as to how he might act in that position: Opponent claim the law allowed religious groups on college campuses to discriminate when it came to membership.
It also caused an uproar because it specifically mandated that publicly funded schools would keep their financing regardless of the actions of religious groups. Brownback pushed back against the opponents after signing the bill.
"Critics of the bill believe that it makes it easier for student organizations to discriminate, but that is inaccurate," he said, according to The Wichita Eagle. "The bill only allows religious organizations to establish religious beliefs as qualification for membership. It does not cover all organizations for any and all membership requirements."